Tag: leaders
Fashion shows
With 8 fashion shows, about 30 featured labels and over 5.000 guests, PLATFORM FASHION successfully started its 8th season on Areal Boehler from July 21st till July 23rd. Supported by partners such as LEXUS Germany, ASUS and Broich Catering, the fashion show concept offers established brand as well as upcoming talent a unique opportunity to present their latest collections in a high quality manner during the CPD order days.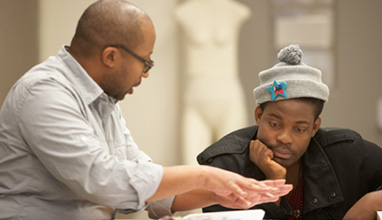 Fashion design education
To succeed in menswear—one of fashion's fastest-growing fields—you need to understand every phase, from concept and design to production and delivery. FIT's Menswear program immerses you in the industry, in a way that's possible only in New York City.
How to plan your business
People resist change, but there are ways you can influence that. See this interesting video by Dr. Eliyahu M. Goldratt and Ilan Eshkoli...