Where to Buy Classy Clothes for College?
Going to college is a time for self-discovery and self-expression. Finally, you are in an institution that recognizes you as an adult who can make informed decisions. However, many colleges have uniform requirements or dress codes, which may hinder your self-expression.
Finding trendy clothes that meet the dress requirements for college can be difficult. As a student, you want to meet uniform requirements without looking out of place. Shopping for clothes might not fit your budget, and it can be time-consuming to find the right clothes.
If you need help finding classy clothes for college, here are some places you can look.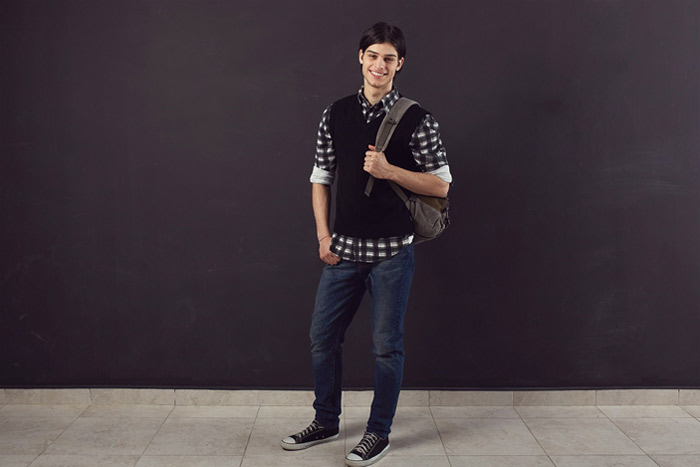 Fashion photo created by ArthurHidden - www.freepik.com
Uniqlo
Uniqlo is a very popular place amongst college students, citing affordability and trendiness. It also caters to men and women, meaning that you and your whole crew can go shopping together. Uniqlo covers basic pieces like T-shirts, sweatshirts, and jeans, but it doesn't stop there.
For those college students looking to be a little dressier, Uniqlo also offers smart-casual outfits at affordable prices. While you might opt against wearing Uniqlo outfits to a corporate interview, it offers a day-to-day wardrobe to suit almost any environment, including the office environment, after you get hired.
River Island
For the guys who need formal outfits, River Island offers affordable suit solutions. Suits start from $100, and can complete any wardrobe. Preparing for the working world can be done on a budget when you know where to look. In addition to extremely affordable formalwear, River Island also offers casual outfits.
River Island also has a wide selection of shoes to match the outfits you can find there. From formal shoes to match your suits to casual sneakers to go with your jeans, you are sure to find your soul mate. So, if you are looking for a one-stop-shop for college clothes, River Island may be the place for you.
Isn't it very similar to https://samplius.com/free-essay-examples/life/, the popular free essay examples sites? Like River Island, Samplius offers students great writing ideas to help them complete their assignments successfully.
J. Crew
Female college students looking for tailored pieces can have a look at J. Crew. While J. Crew offers a great combination of formal and casual wear, it can tend to lean to the more expensive side. Shopping on a budget might be difficult at J. Crew, but it can be a great opportunity to stock up on basic and statement pieces.
Most fashion sources will say, every woman needs a pencil skirt or a blazer, and J. Crew offers these items at high quality, meaning they will last longer. When shopping for these basic pieces, make sure to stick to neutral colors to ensure you will be able to use them in a variety of situations.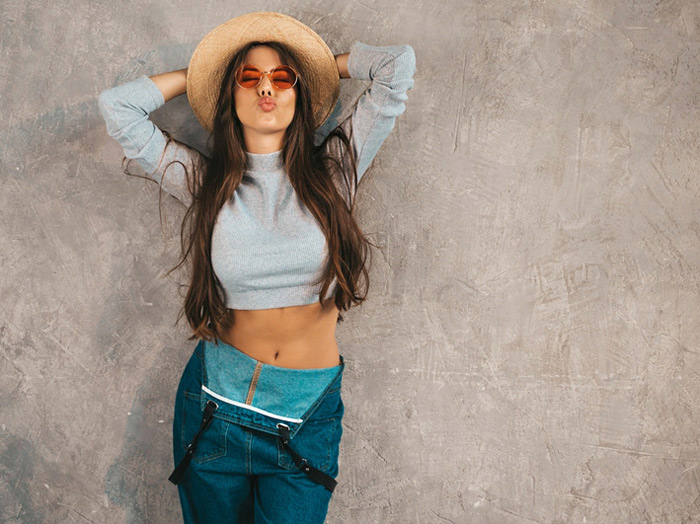 Summer photo created by halayalex - www.freepik.com

Jack Threads
For the more casual man, Jack Threads offers some great deals. While you are not likely to find a tailored suit or formalwear here, you can rest assured items are priced to a student budget. You can buy high-quality T-shirts and shorts in bundles that are priced to impress.

If you are not convinced by great, affordable bundle deals, then perhaps a store with a permanent sales section will impress you. Jack Threads has a sale section no matter what the season and you can find items here at up to 90% off. Finding classy clothes at a lower price might not be possible, especially if it is quality that you seek.

ASOS
Another place where you and the whole crew can hang out, ASOS caters to both men and women. For men, you can find hundreds of brands presenting thousands of styles of clothes for you to choose from at affordable prices. If you are not looking to step into the physical store, the ASOS online store also has a handy search bar that helps you search for specific items using specific search terms.

For the women, if you are looking for trendy outfits that can meet the dress requirements of your college, ASOS is the place to be. ASOS offers clothing suitable to wear to work, but with a more fashionable approach. While the pieces can be made to look expensive, rest assured that ASOS aims to take care of your wallet as much as it aims to take care of your wardrobe needs.

College can feel like a limbo phase of life. You are stuck somewhere between the need for constant guidance in your high school years, and the desire to make decisions in your adulthood. College is a great opportunity to practice transitioning into the adult world. You are expected to self-regulate more than ever, and this expands to choosing what to wear.

By choosing classy outfits that align with the college's dress code, you are stocking up on outfits to wear in the working world. In addition, you are learning to follow rules that are imposed on you in the interests of professionalism, and this can ensure you are always dressed for success.


Hits: 36284 | Leave a comment