Miro and Beloslava perform live at Ariston S fashion show
On the evening of 19 November, Grand Hotel Bulgaria hosted the presentation of Ariston S's Fall/Winter 2007 collection. The oval salon of the hotel barely seated all guests, who gathered to see the stylish fashion show.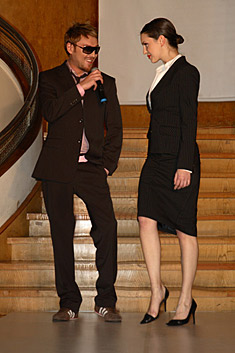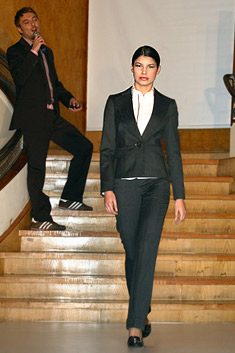 The VIP guests were shown the Fall/Winter collection in the most elegant way with a nice, refined style. It is worth mentioning that this is the first fashion show ever in Bulgaria to include live performances by guest artists. Miro from "KariZma" opened the show with a pre-premiere of his new single "Call On Me". While the top models were presenting the collection, the audience could hear for the first time the remix of "Sometime Before".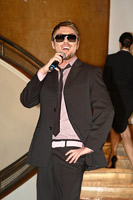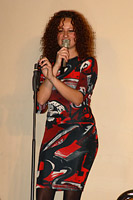 A surprising appearance by Beloslava with her sensual performance, marked the end of the show. Several days before the traditional Christmas Concert, the tender chill out sound of Beloslava's music provoked the applauses of the audience for the outfits of the special guest-designer - Evgenia Jivkova.
Special guests of the event were Yuliana Doncheva – face of Ariston S fashion house 2005/2006, Anya Pencheva, Silvia Katsarova, accompanied by the wives of Jordan and Switzerland's consulates, Mariela Nenchova, owner of SSG. Megi Savova, Eleonora Mancheva (Mrs. Bulgaria 2006 and Mrs. Universe 2007), and Petrana Berisot - the first Mrs. Bulgaria winner (1991) were also in the audience.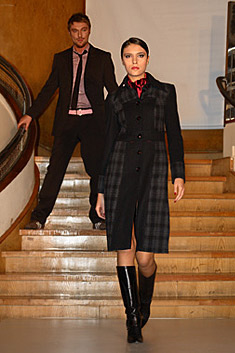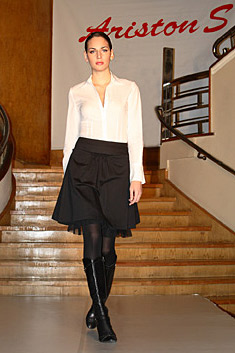 Photos: Moments from the fashion show
© Ariston S


Hits: 15157 | Leave a comment