Top 10 most expensive suits in the world
Today, we are going to present the most expensive suits in the world. Most of these suits are necessarily reserved for the superclass: The world's leading businessmen, celebrities, and world leaders who can afford to spend more money on a single suit than you can afford to spend on your car (or even your house). Such is the nature and allure of the exclusivity inherent in these, the 10 most expensive men's suits in the world.
1. Stuart Hughes Diamond Edition – $892,500
These suits took more than 800 hours to design and stitch, and they are made of wool, cashmere, silk. Famed luxury goods designer Stuart Hughes teamed up with world-renowned tailor Richard Jewels to create this extravagant piece of art of which there are only three in the world.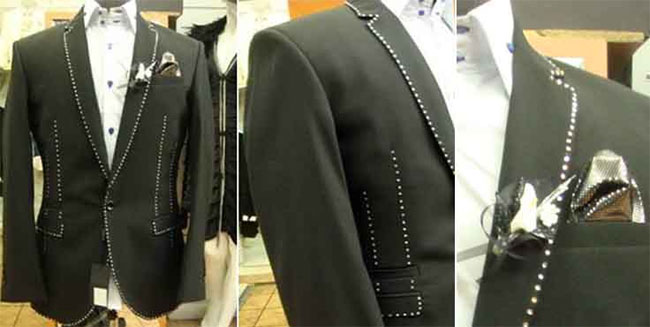 2. Alexander Amosu Vanquish II Bespoke – $101,860
It's made from two of the most expensive wools in the world: rare vicuna and qivuik, and was custom-made for an anonymous buyer. It was reported that it was also delivered in an armored van. Each suit has 9 buttons of 18 carat gold and diamonds.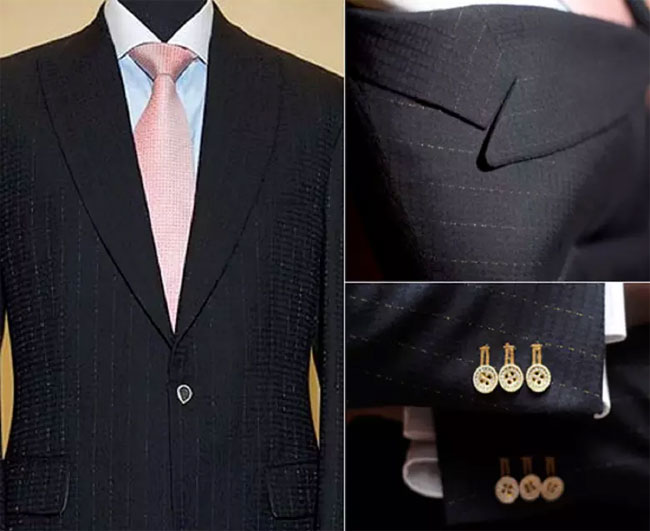 3. Dormeuil Vanquish II – $95,319
This particularly expensive suit consists of six of the world's rarest fabrics: royal Qivuik, Ambassador, Dorsilk, Kirgzy White, and Fifteen Point Eight.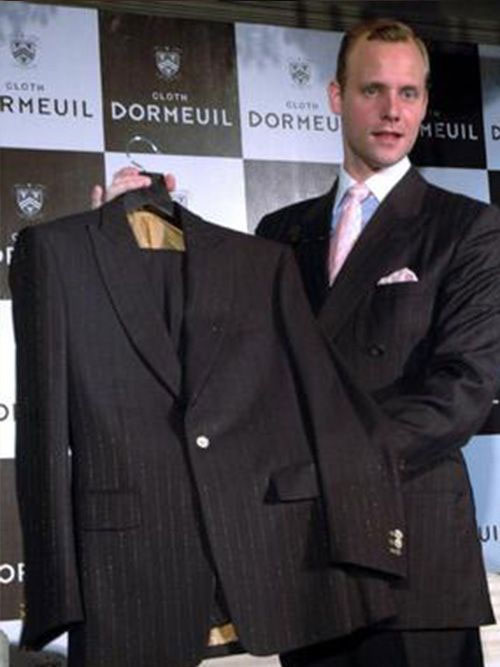 4. Zoot Suit – $78,000
This off-putting, World War II era striped zoot suit was sold in 2011 at New York City's Augusta Auctions for $78,000.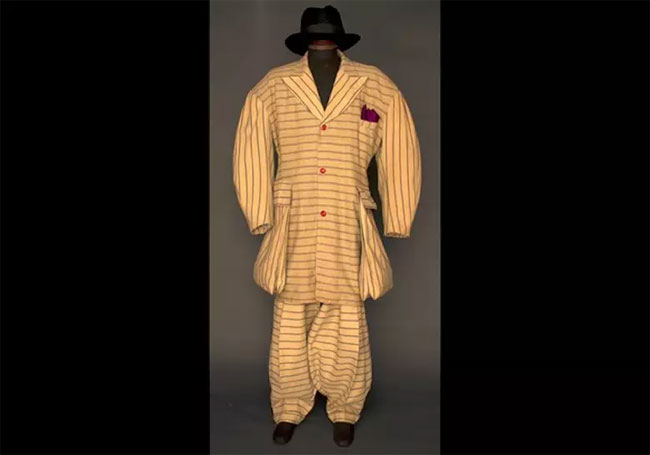 5. William Westmancott Ultimate Bespoke – $75,000
William Westmancott is the Savile Row neighbor of Desmond Merrion. But what makes his "Ultimate Bespoke" $28,500 more expensive than Merrion's "Supreme Bespoke?" Well, this Westmancott suit is a 3- or 4- piece suit instead of a 2-piece. It takes 200 hours for experts at Westmancott to tailor and design this ultra-light, expensive suit.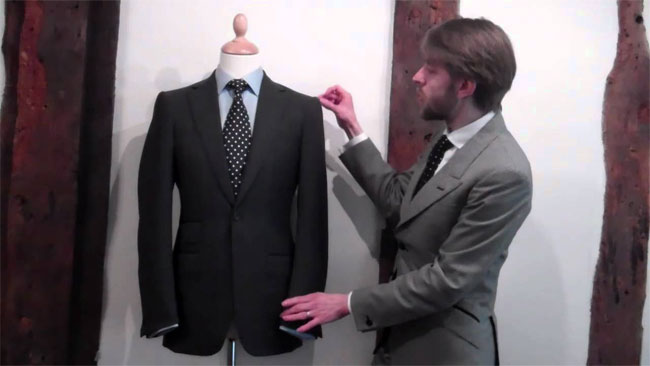 6. Kiton K-50 – $60,000
The K-50 suit was designed by world famous tailor Enzo D'Orsi of Savile Row fame. The suit is made from merino sheep wool.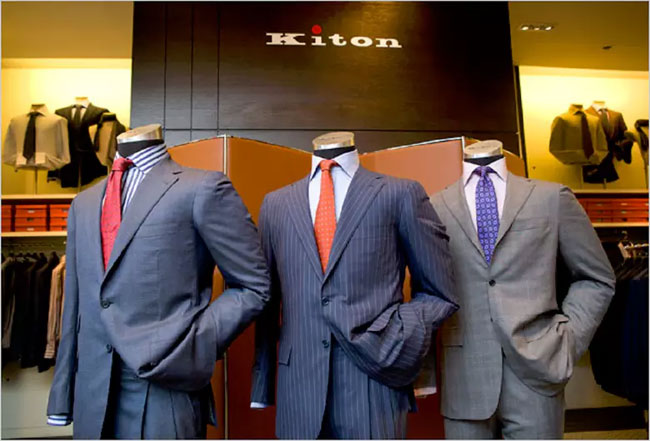 7. Desmond Merrion Supreme Bespoke – $47,500
Desmond Merrion is one of the most renowned tailors on London's legendary Savile Row. These fine, hand-tailored suits come in at nearly $50,000.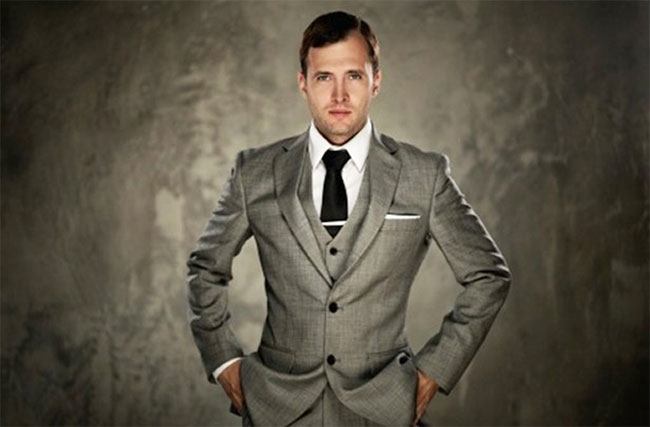 8. Brioni Vanquish II – $43,000
These suits are made from the super-luxurious Vanquish II fabric, a cloth produced by UK-based Dormeuil.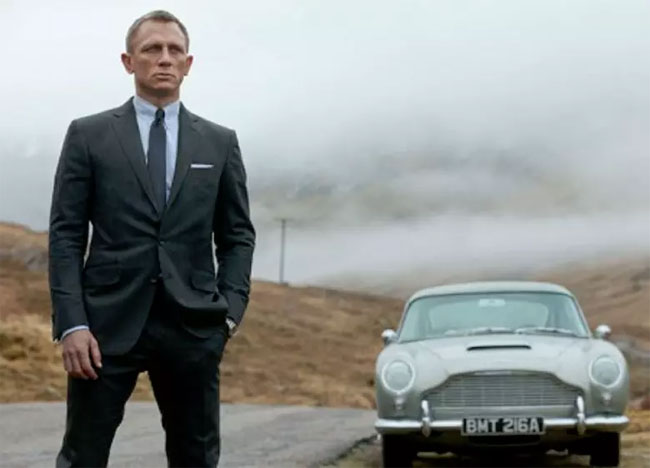 9. World Wood Record Challenge Cup Suits – $28,000
The World Wood Record Challenge is a competition sponsored and hosted by the cashmere manufacturers Loro Piana, currently owned by the brothers Luigi and Sergio Loro Piana. Each year they call for aspiring designers to create and tailor their best suits for men. Through a voting selection, the best designer is chosen, and their design is precisely cut into 50 suits to be sold under the Loro Piana brand.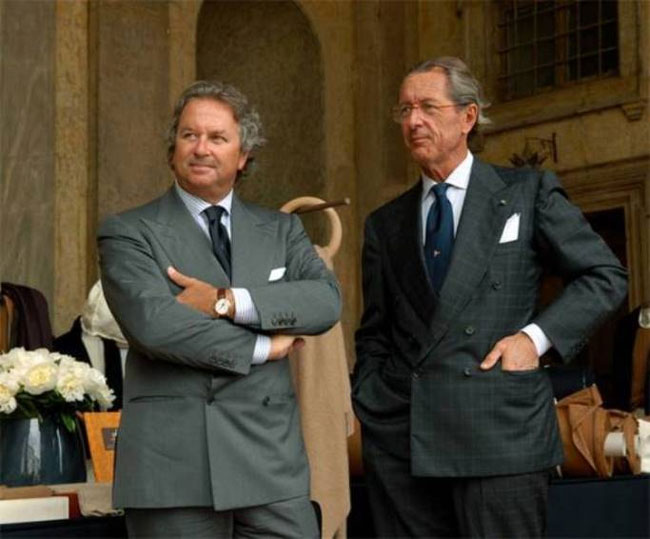 10. Ermenegildo Zegna Bespoke – $22,000 – $28,000
This $22,000 light, luxurious and refined bespoke was created by the fourth generation of the Zegna family. It is individually fitted and reportedly made up of over 700 fabrics.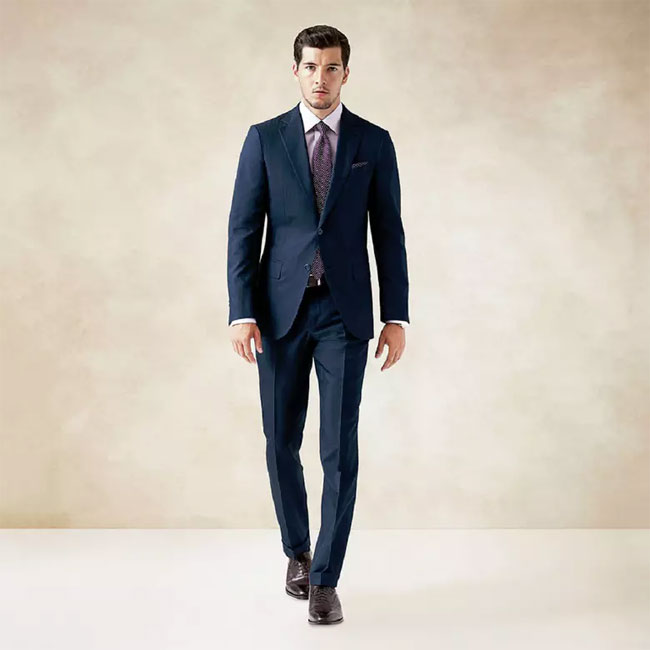 Speaking French? Check Top 10 des costumes les plus chers du monde


Hits: 536461 | Leave a comment