Christian Louboutin Spring/Summer 2015 Collection
For the lady out there who sees heels as more than something you put on, but rather a part of who you are, the Spring/Summer 2015 lookbook is just for you. Shot by photographer Peter Lippmann, Water in Love suggests that one should never take off their Louboutins – even in the bath.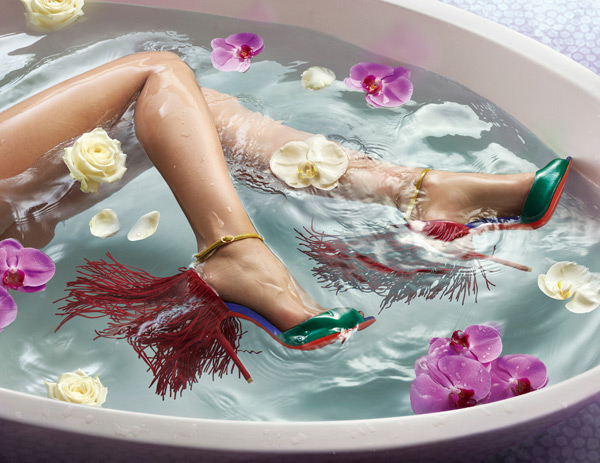 Here in Louboutin World, it is believed one should always keep their friends close and their Red Soles closer. Regardless, from shoes to bags to beauty, the collection is certain to add a splash of excitement into any Louboutin lover's wardrobe.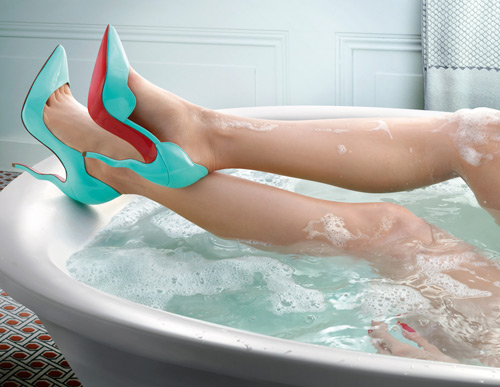 Uniting a spectrum of references, colours, and textures, featuring elegant fringing, bejewelled beauty, and aquatic themes throughout, the collection draws inspiration across culture, from Vladimir Nabokov's Lolita to the art and architecture of the American Southwest. And with the debut of all-new technical innovations like a wavy "Mirage" stiletto, a seductive cutaway toe, and just a bit of borrowing from the boys, the question you'll be asking yourself this spring won't be what to wear – but when to take it off.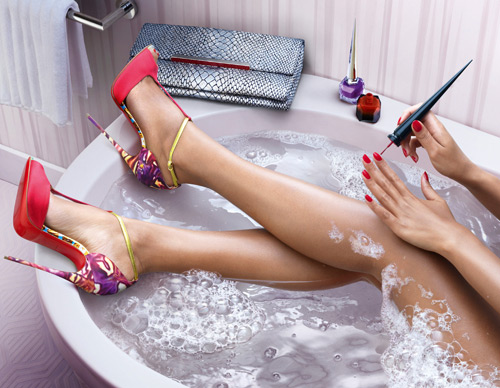 Photos and information: christianlouboutin.com


Hits: 8836 | Leave a comment