Markam fashion Hot Spot Contracting for Spring and Summer 2008 collections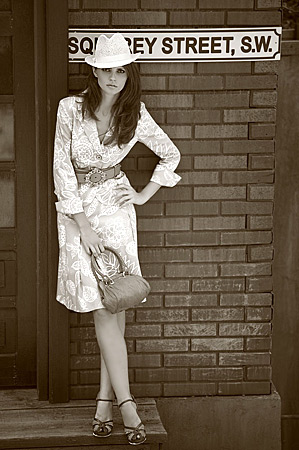 MARKAM FASHION will present its new lines of Spring 2008 collection at the fairs in Amsterdam (The Netherlands), Düsseldorf (Germany), Vienna (Austria), Salzburg (Austria), Brno (Czech Republic), Moscow (Russia), Sofia (Bulgaria).
MARKAM FASHION will show for the first time the Summer 2008 collection at the fairs in Moscow (Russa) 04.09 – 07.09.07 and Sofia (Bulgaria) 04.10 – 06.10.07.
MARKAM's Hot Spots in contracting: indisputably superb quality for its clients and profitable relationship with its partners!
The collections are characterised by perfect clarity of the line, modern, dynamic silhouette, minimalism and exact aesthetic measure in detail! Inspired by antiquity, dresses are major accent for this season. They come with different silhouettes, strongly draped, asymmetric, in "A" and "H" lines.
Markam team advises you to be remarkable!
Hits: 13335 | Leave a comment