FRANKLIN EUGENE - A Star at Gstaad
The legendary and iconic Gstaad Royal Palace was the back drop for the glamorous gala dinner hosted by business magnate Patrick Liotard-Vogt and the stunning Carey Mulligan to benefit War Child International.
Mr. Eugene, whose next public collection - FRANKLIN EUGENE PEERLESS Men's Fall-Winter 2015/2016 - will be showcased next month during Milan Men's Fashion Week, attended the chic invitation only affair.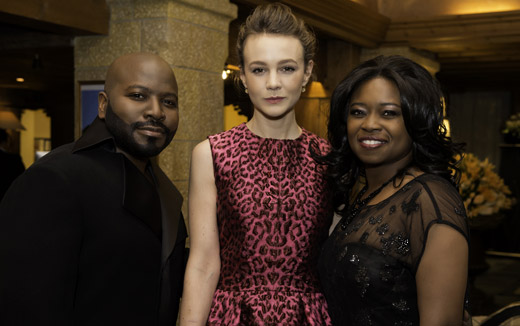 Dianna Agron, Taylor Re Lynn, Clement Marfo, Waris Ahluwalia and a host of other VIPs were also in attendance.
While Carey Mulligan, Dianna Agron, and Taylor Re Lynn captivated the crowd in Alexander McQueen, Osman for Tinker Tailor, and custom Franklin Eugene respectively, Mr. Eugene mesmerized fans and VIP on lookers alike when he entered the room wearing the Rit Johnson from his forthcoming Peerless Collection.
The Rit Johnson is one of the fashion showpiece suits from the Peerless Collection. The suit is comprised of an ankle length black wool crepe tuxedo jacket with coordinating trousers. The jacket design was inspired by the trench coat. The jacket has black satin detailing and Mr. Eugene's trademark eight button arm cuff in Swarovski Crystal. A coordinating belt made of black wool crepe completed the look.
'The Rit Johnson is one of my favorite trench coat inspired suits from the Pearless Collection, and I could not think of a better place to present it to the world than the Gstaad Royal Palace', noted Eugene.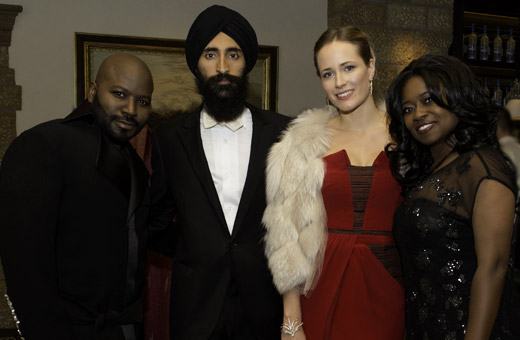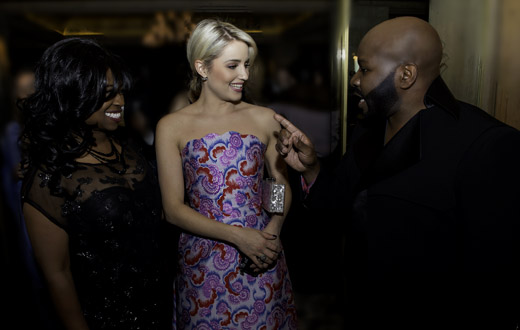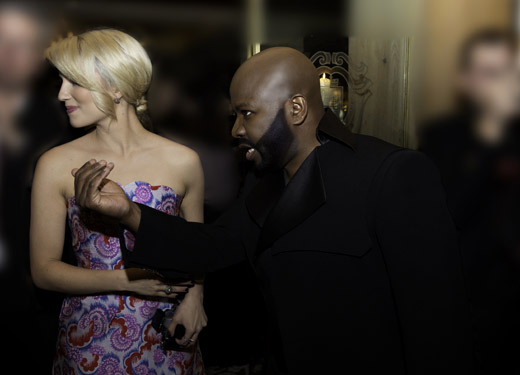 The entire event was a great success as guests stood together to raise awareness and proceeds for War Child International. The charity is committed to protecting and supporting children affected by armed conflict. The organization empowers children to claim their rights, develop to their full potential and contribute to a peaceful future for themselves and their respective communities.
With offices around the world, the organization is making a real difference in the lives of children impacted by war. The benefit raised over $95,000 for War Child.
'I salute Ms. Mulligan and everyone involved with War Child for their extraordinary work in uplifting child victims of war', stated Eugene.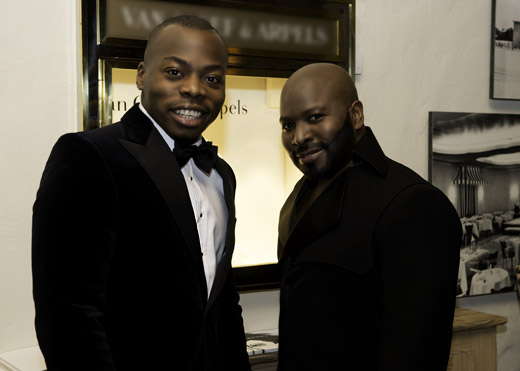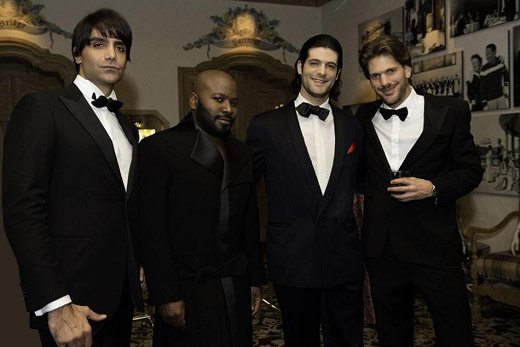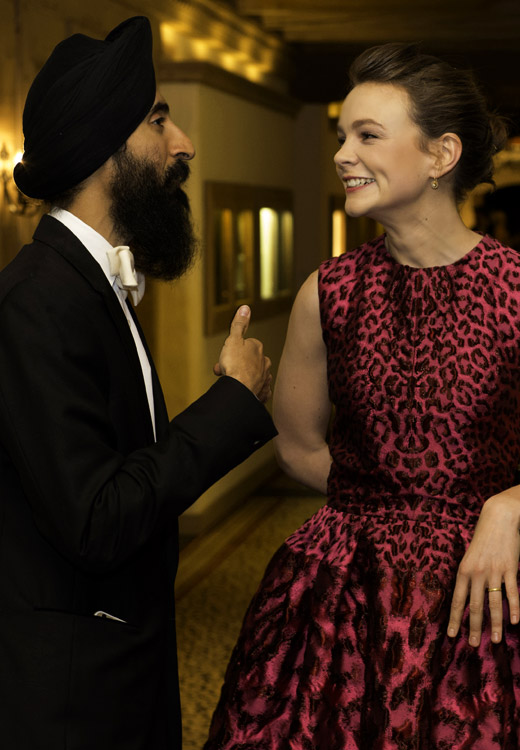 For more information on War Child International: www.warchild.org

For more information on the Franklin Eugene Fashion House: www.franklineugene.com

Photos:
1. Franklin Eugene, Carey Mulligan and Taylor Re Lynn (L-R);
2. Franklin Eugene, Waris Ahluwalia, Sophie Oakley and Taylor Re Lynn;
3. Taylor Re Lynn, Dianna Agron and Franklin Eugene;
4. Dianna Agron and Franklin Eugene;
5. Clement Marfo and Franklin Eugene;
6. Franklin Eugene, Stefano Cerini di Castegnate, Andrea Norbedo Ubaldini and Olivier Liotard-Vogt;
7. Waris Ahluwalia and Carey Mulligan.


Photos and information: image.net


Hits: 6878 | Leave a comment