Philipp Plein Cruise Collection 2015
For the ADV Campaign of his Cruise 2015 collection the designer chooses to immortalize the ironic and glamour soul of the collection through the unconventional eye of the American photographer Dylan Don. As set a maxi studded "photobooth" which perfectly reflects the pop/rock mood of the campaign. Protagonist of the shooting is the gorgeous topmodel Roxy Kiscinska.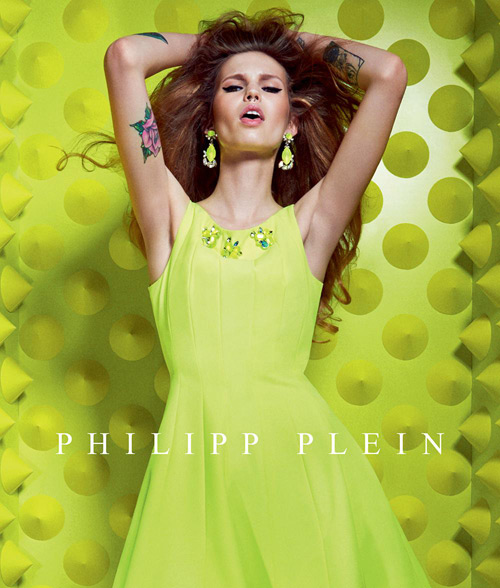 A series of funny but sexy images of a Cruise Collection where pop art, biker details and fluo elements combined with outstanding sartorial tradition.
Luxury street couture defined in the strong and edgy style of PHILIPP PLEIN and realized in the unparelleled quality obtainable exclusively through Italian manufacturing heritage. Silhouettes are essential and graphic, designed around the body.
Black and white is broken up by neon flashes in yellow, pink and lime. Comic style prints, irreverent embroidered patches and unique and provocative wearable art in the manner of Andy Warhol, Roy Lichtenstein and Keith Haring are the key features of the collection. Sexy, sassy dresses and skirts worn under the iconic biker jacket smothered with thousands of ton sur ton ABS studs,each carefully stitched by hand. Irony, playfulness and fantasy, combined with impeccable craftsmanship can be found in the accessories as well. From the mini shopper in watersnake, adorned with studded corner reinforcements to clutches and handbags embellished with delightful pop art appliquè patches.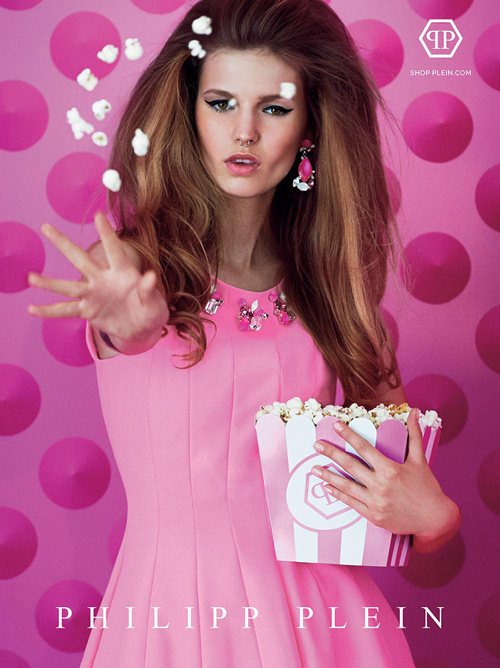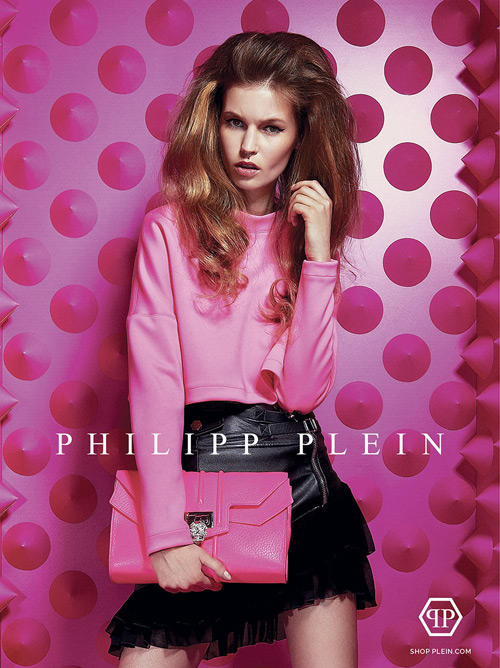 Model: Roxy Kiscinska
Photographer: Dylan Don

Photos and information: philippplein.com


Hits: 6433 | Leave a comment