Gucci Timepieces and the development of innovative wearable device concept at Baseworld 2015
On the occasion of the 2015 edition of Baselworld, the watch industry's leading international trade fair, Gucci Timepieces is pleased to announce a special partnership with i.am+ for the development of an innovative concept in terms of wearable technology.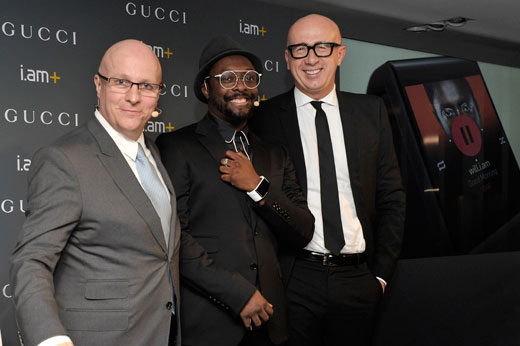 The device will operate as a completely stand alone smartband, untethered from any smartphone. Functionalities will include: the ability to make and receive phone calls, send and receive text messages and emails, music, maps, calendar, fitness and a sophisticated personal assistant activated by voice command. Details regarding pricing, distribution, and launch timing will be announced in due course.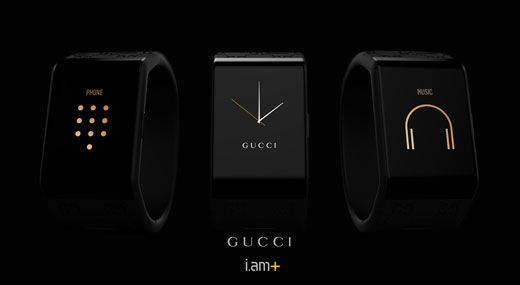 About Gucci Timepieces & Jewelry
Gucci Timepieces has been designing, developing and manufacturing iconic Gucci watches since the early 1970s. Taking advantage of the worldwide recognition of the Florentine house – and its unique duality in brand positioning, pairing modernity and heritage, innovation and craftsmanship, trendsetting and sophistication – Gucci Timepieces is one of the most reliable and consistent fashion watch brands, with a clear design approach and positioning. Made in Switzerland, Gucci watches are recognized for their design, quality and craftsmanship and are distributed worldwide through the exclusive network of directly operated Gucci boutiques and selected watch distributors. Since January 2010, Gucci Timepieces has also been distributing the Gucci Jewelry collections, capitalizing on the expertise gained in the watch sector and leveraging the synergies between the watch and jewelry industries.

Photos and information: image.net


Hits: 6370 | Leave a comment