Jakarta Fashion & Food Festival 2015
JFFF (read: JF3) is one of the biggest annual festivals organized by PT Summarecon Agung Tbk. and Jakarta Tourism Board on behalf of the DKI Jakarta Provincial Government, also supported by the Ministry of Tourism and Creative Economics of Indonesia and the Ministry of Trade of Indonesia. JFFF was first held in 2004 with vision of transforming Indonesia into global taste by encouraging various culture-based business sectors.
In 2015, JFFF will be commenced on 13 May - 7 June 2015 at Mal Kelapa Gading, La Piazza, and Harris Hotel & Coventions Kelapa Gading.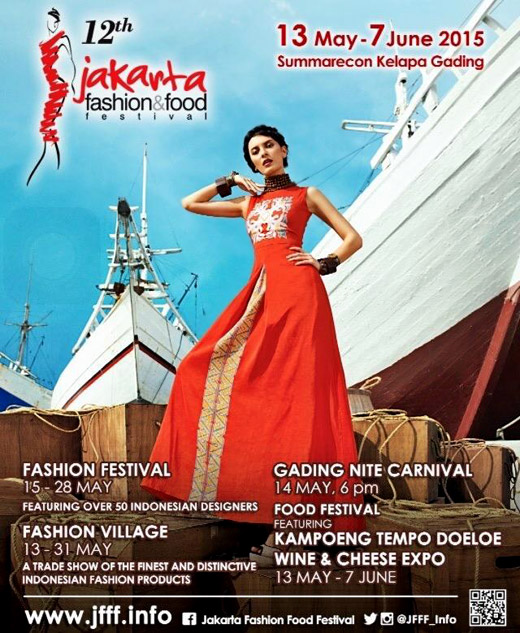 The festival is always surrounded and supported by the very best and extremely dedicated partners who have the same mission to promote the rich and diverse culture of Indonesia. A major contribution to JFFF's success is given by partners who are competent in their field of business and profession, among them are the Association of Indonesian Fashion Designers and Entrepreneurs (APPMI), the Indonesian Fashion Designers Council (IPMI), Martha Tilaar Group, Indonesian Handwoven Textile Foundation (CTI), Indonesian Batik Foundation (YBI), ESMOD, MRA Media Group, Metro TV, Fashion TV, and The Jakarta Post.

Entering its 12th year, JFFF is still consistent with two big themes, fashion and food, arrayed in three main series; they are Fashion Festival, Food Festival, and Gading Nite Carnival.


Photo and Information: image.net


Hits: 5487 | Leave a comment