Felix Dasilva: creativity and dazzling exposition in fashion photography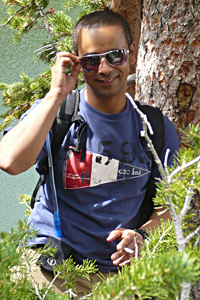 Felix Dasilva was born in Tel Aviv, Israel in 3 April, 1971. The son of American father from New York and a Brazilian mother from Rio de Janeiro. His father was a corporate lawyer and associate for a Wall Street big law firm and his mother a psychiatrist.
He was born the youngest of 4 siblings. Two older sisters and one brother. Felix travelled a lot with his family during his childhood. Later during his education in the boarding school near Lausanne in the French side of Switzerland he travelled every summer with friends to Africa, Asia or South America. He also explored Alaska and the South Pole so he became a real world traveller at teenage.
At the age of 16, he finished his school in Switzerland and moved to Rio de Janeiro, Brazil. He studied Tourism and learned to be a tourist guide and so in the summer he went to Israel where he worked as a tourist guide and in his last year he worked as a tourist guide in Rio de Janeiro, then taking teen group tours from Sao Paulo and Rio de Janeiro to Orlando and other Florida attractions. Then the time to move back to the US for college arrived. Now Felix lives in Amsterdam, the Netherlands, but as he says he hardly ever works in Amsterdam, because he still travels a lot.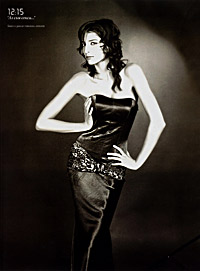 According to Vanity Fair magazine the fashion photographer Felix Dasilva "tends to create concepts which are non-conformist, irreverent, sarcastic, provocative and even polemic. His signature is easy recognizable for the amount of movements which are constant in his compositions.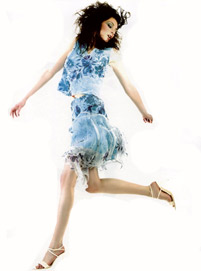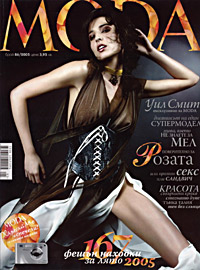 Felix has had work commissioned by magazines around the world as Vogues in many different countries, Harper's Bazaar, Vanity Fair, Numero, Numero Homme, L'officiel, V Magazine, W Magazine, Dazed & Confused, Flaunt, Black Book, Nylon, Out, Details, GQ, Men's Health, Avantgarde, Citizen K, Jealouse, Madame Figaro, Republica de la Donna, Amica, Mixte, Pref, Tatler, Maireclaire, Elle, etc. Among the commercial work he has done are brands like Hugo Boss, Baldessarini, G-Star, Lee Jeans, Diesel, Levi's, Sloggi underwear, 2xist underwear, Kiata Kwanda, Complexo B, Marcella Virzi, etc.
The name Felix Dasilva is fast becoming recognizable as one of the guarantees of the future success and continuation of the industry in its best tradition of creativity and dazzling exposition. He is definitely becoming one of the fashion industry' best postcards."
Felix gave this interview for Fashion Lifestyle Magazine:
What sparked your interest in photography?
The interest in photography has always been there. It is something that started naturally when I first laid my hands in a camera for the first time.

How did you develop your skills as a photographer?
I started taking pictures when I was a teenager. First I would do very "styling" pictures of my own friends, and then came the traveling around the world and the interest in getting the human element out of the scenery and portraying it in a very "trendy" journalistic way. Then I did a course while I was in college but I was kicked out of the course 3 months after and my teacher said that I would never make it because I was too stubborn so I started photographing on my own and learning the technique myself. I spent days sometimes in my garage taking pictures of a blow up model with different lights and angles, etc.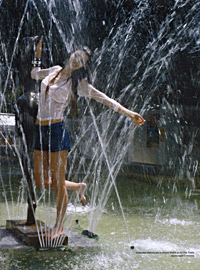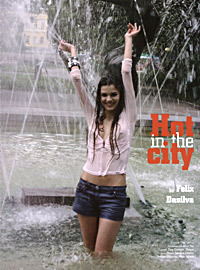 How did you start your career as a fashion and beauty photographer?
After the above mentioned I started recruiting people to model for me until the point that I thought I was "ready" and then I started approaching model agencies to give me their new faces in order to get material. The first one I hit of and got published at Maireclaire and from then on I never stopped.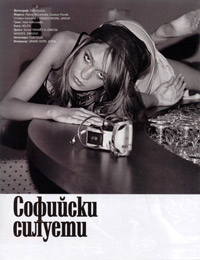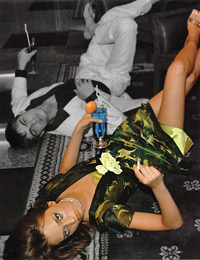 What types of fashion assignment do you enjoy most and why?
I love doing editorials because I can run my own creativity. I like doing jobs that offer challenge. I love directing scenes where there are loads of models because I tend to be quite creative in putting together compositions that sparks the imagination.

How many times have you been to Bulgaria?
I have been to Bulgaria several times, maybe 4, 5 or 6 times.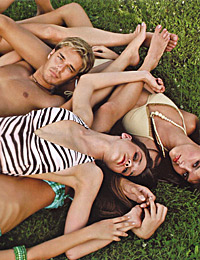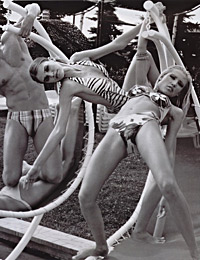 Is there a difference working as a fashion photographer in Amsterdam and in Bulgaria?
I hardly ever work in Amsterdam. But yes there is a difference. Bulgaria is starting now and because that we find a certain protectionism in the industry that is in a way harmful to itself but at the same time we see a lot of people very eager to get things going and that's what is beautiful about working in Bulgaria.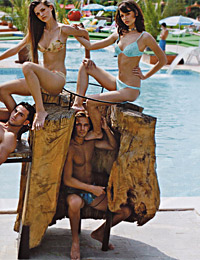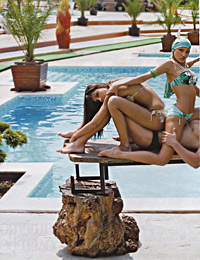 How did you feel working in our country?
I love it! The people are fantastic the scenery is beautiful and there is a lot of potential there!

What do you think about Bulgarian fashion and Bulgarian photo models?
it is difficult to say something about Bulgarian fashion because it is still starting but the potential is clearly there. Bulgarian models are a different story. Some are very eager to get their best going but some need more challenge in order to get themselves to the standard that we are used with the top models from Brazil or Russia for example. But the potential is definitely there, it needs only to be more developed.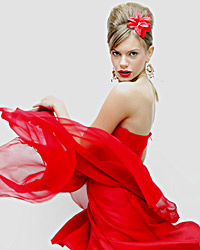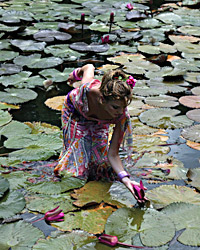 What advice would you give to people who would like to become ? successful fashion photographer?
If you got the idea that you really want to be become a photographer, stick to it. It will be difficult, but you need to know to know that it will be difficult no matter what you try to do, but if you really want to do it with all your heart, nothing and nobody can take that away from you but you need also to know that you need to be a person that besides being creative to the point of no return, extremely persistent, you need to be able to handle pressure to the max. If you got all that and photography is the only thing that you are passionate to death, go for it because it will demand everything out of you before you can even make it.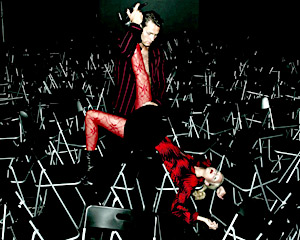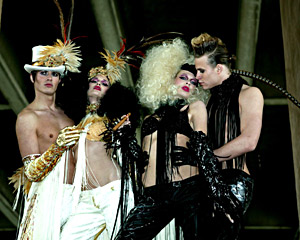 Photos:
1. Felix Dasilva
2. - 9. Photographs by Felix Dasilva for Moda magazine
10. - 15. Photographs by Felix Dasilva for Beauty magazine
16. - 23. Photographs by Felix Dasilva for different European and American magazines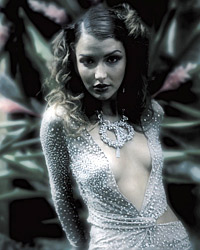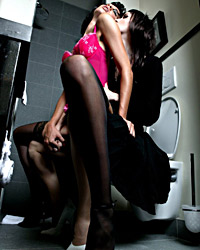 Hits: 22176 | Leave a comment