Elena from Big Brother 2 presents her fashion collection "Pieces of love"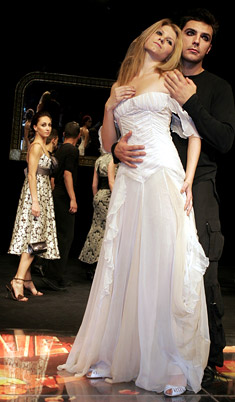 Elena Georgieva, known as Elena from Big Brother 2, presents her first collection with a fashion performance in the National Theater. The unusual fashion show, named "Pieces of love", is performed by "Arabesk" ballet. Director is Boris Pankin. The music is by Doors, and the script is a love story.

It took more than a year to the designer to prepare her first collection with the brand of the fashion studio "EGG". Elena's dream to work in the field of fashion came true.

The collection "Pieces of love"includes more than 30 women's and men's outfits. Except from pieces of love, Elena's collection is made of the newest textile collections of Roberto Cavalli, Dolche and Gabbana etc.

The fabrics are imported from France and Italy and they reflect the latest colour trends - beige, brown, black, white, grey. The fabrics are natural and comfortable - tweed, cold wool, denim, chiffon, taffeta, jackard. The every day clothes are reserved and elegant, while the formal clothes are sparkling and sensual.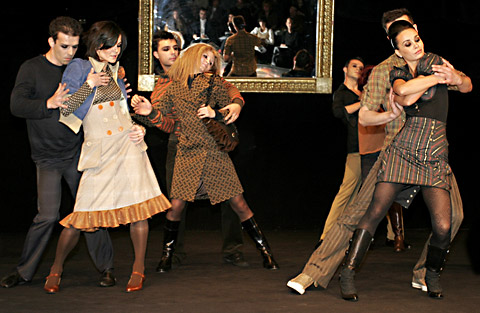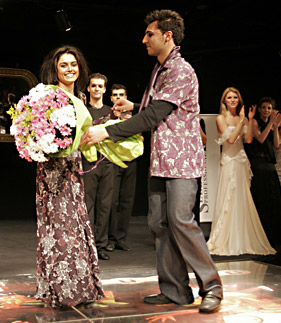 Fashion studio EGG are Elena and her partner Paulina Deyanova. Their goal is to create elegant fashion for every day life and for the official occasions.

The name EGG has a simple meaning. It is the initials of the designer Elena Georgieva Georgieva.


Hits: 26934 | Leave a comment