Existence - Consciousness - Bliss - describes the essence of AMAATRA
AMAATRA stepped into conscious being in the summer of 2009 as a curated tribal jewellery platform.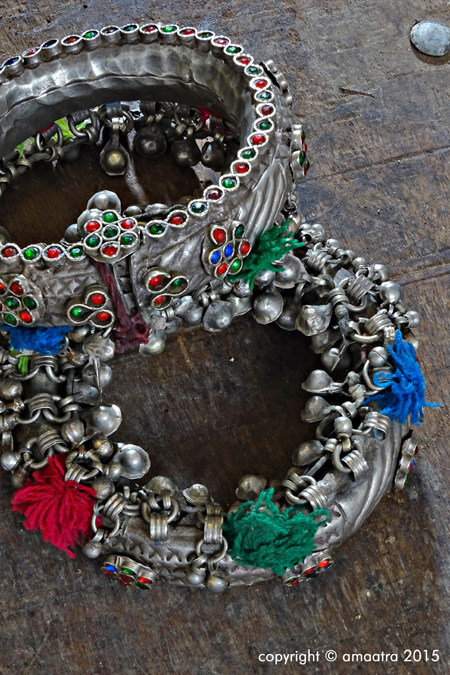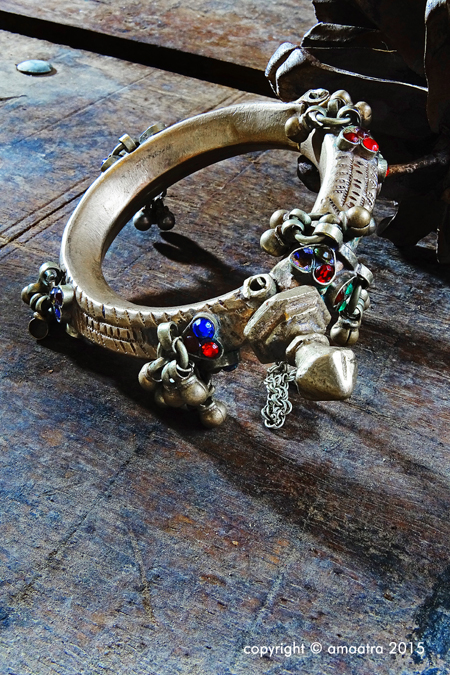 The brand name itself symbolises the ethos of the collection - temporal & eternal. Analogically, there is a name and a temporal form for the river, but there is no such name and form of the river in the ocean, as all rivers become one in the ocean for eternity. Likewise, the jewellery is fluid in form which adapts itself effortlessly to the identity of the wearer. You feel complete and even more beautiful outside and within, in eternity.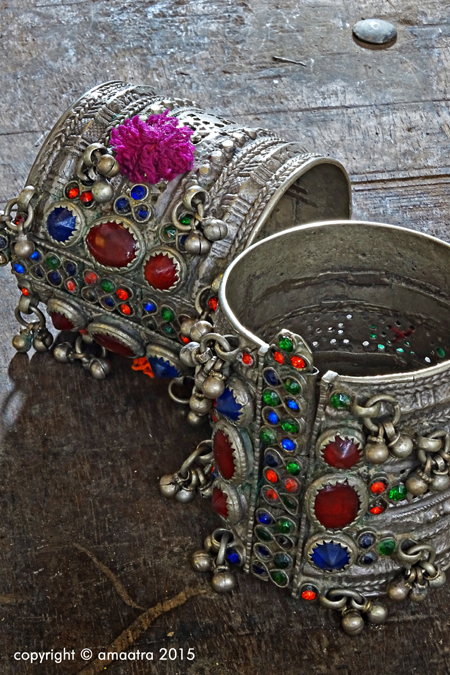 When a woman of today adorns these timeless tribal adornments, we are in our own way, saluting the resilience of Afghani women in the rural regions, keep the traditional craftsmanship going, making their identity known across and promoting woman empowerment.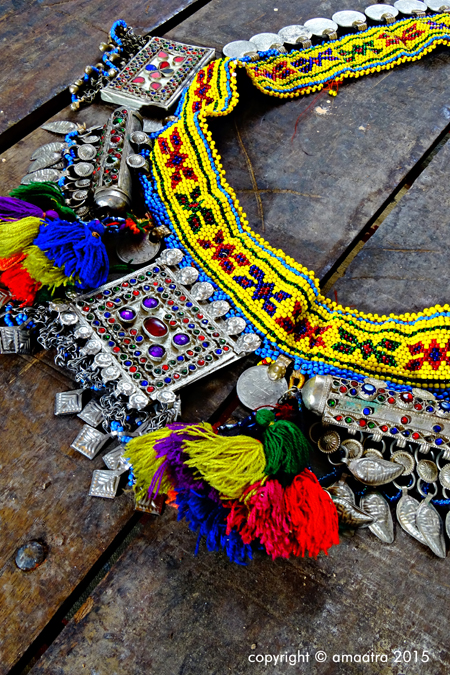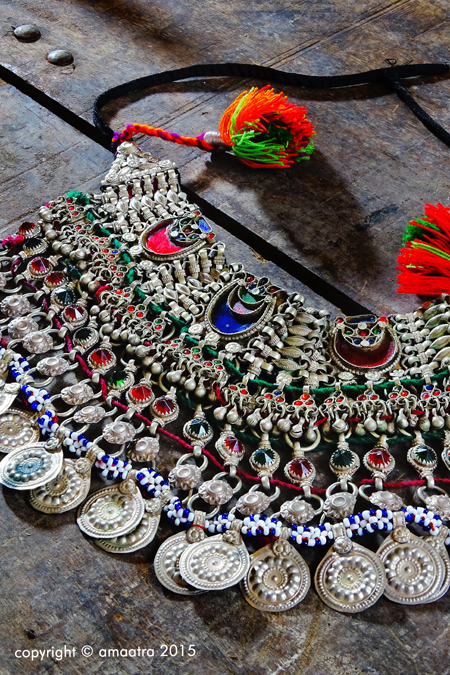 The spirit in you is in sync with the spirit of the jewellery, be it an amulet, necklace, jhumkas, bangles, rings, bracelets, anklets or headwear. Each piece is lovingly handpicked and procured to reach you from the war-torn regions of Afghanistan, the land of Pashtuns, Hazaras and Turkmans.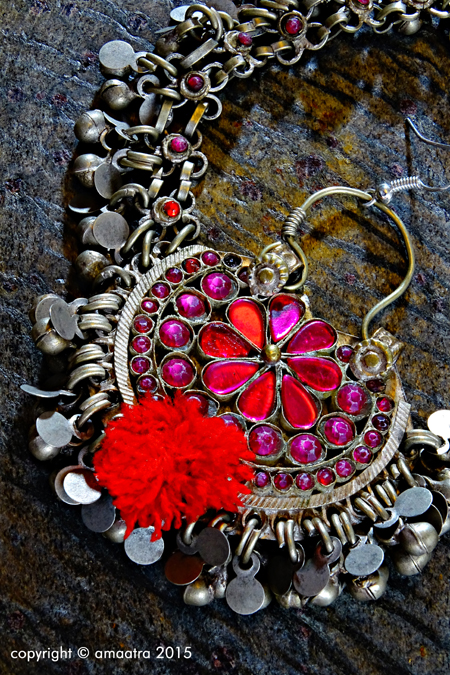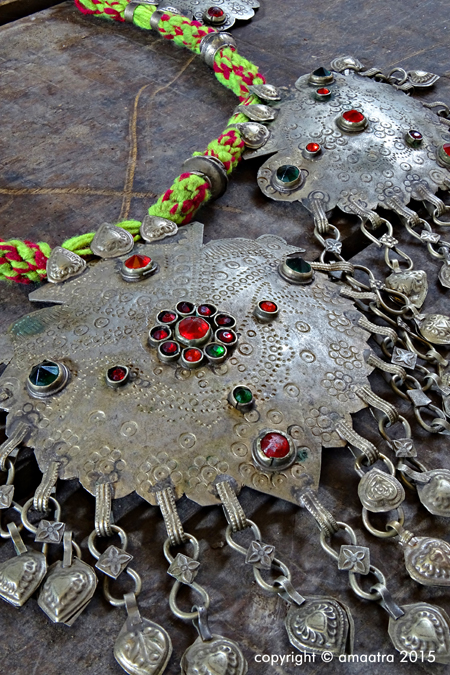 Amaatra's patrons are multi-taskers: Whether it be the elegant housewife; caring mother; perfect hostess; woman in power. It is very satisfying to live up to their high expectations in every which role they choose to play out for any occasion.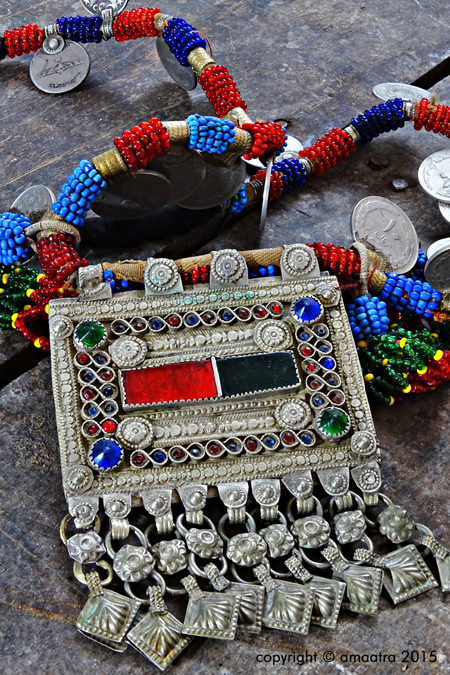 Revel in your existence as an absolute being; love yourself in all truth; and enjoy the bliss in all consciousness of indulging yourself with our heirloom pieces.
This jewellery transcends culture, history, time and distance. Pure and simple.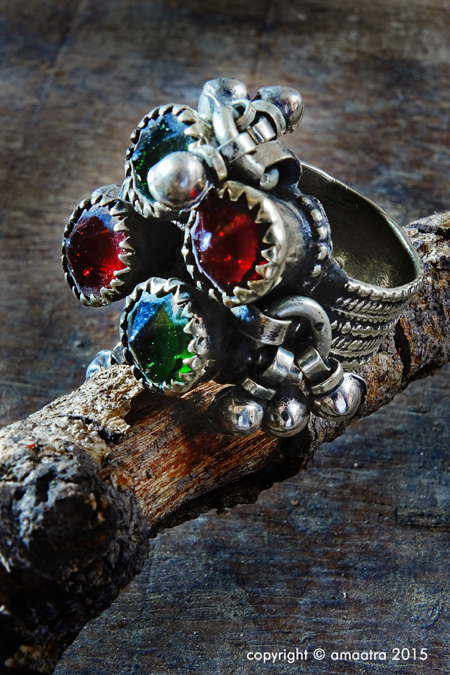 Photos and information: image.net


Hits: 3749 | Leave a comment