Famous persons participated in the initiative "Give a dream"
On 20 Noveber 2007 in Grand Hotel Sofia, Sofia hall, in the eve of the Day of the christian family, took place the charity initiative "Give a dream". During the event on an unique charity auction were gathered 30 000 lv. for the future and present children in Bulgaria.
Their personal belongings bestowed for the cause famous persons. Among the objects of the stars were announced a dog of the mayor of Sofia - Mr. Boyko Borisov and a dress and boots of Lili Ivanova. Their objects also gave Vasil Naydenov, Veneta Raykova, Gala, Dimitar Berbatov, Borislav Mihaylov, Dimitar Rachkov, Vasil Vasilev - Zuek, Doni, Orlin Goranov, Kateto Evro, Beloslava, Yuliana Doncheva, Ivan Balsamadjiev, Martina Vachkova, Natalia Simeonova, Jeny Jivkova, Morgan Freeman, Antonio Banderas and other.
The organizer of the charity evening, Ludmila Filipova gave 7 500 lv. to 5 couples and the total amount of money became 37 500 lv.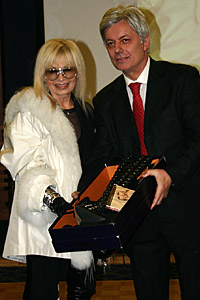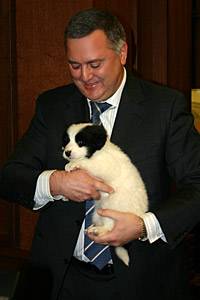 Hits: 11059 | Leave a comment