More than 50,000 visitors attended the 62nd edition of Mercedes-Benz Fashion Week Madrid
The emblematic Spanish fashion show, organised by IFEMA, witnessed the participation of 42 designers and brands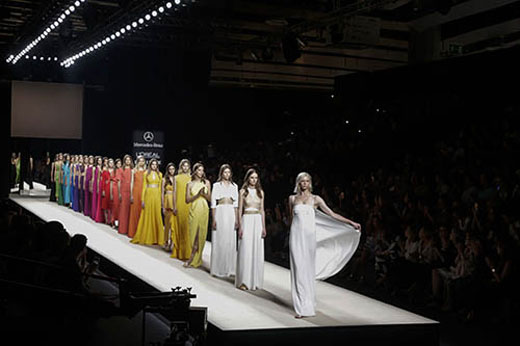 The L'Oreal prize to the best established designer collection was awarded for the third consecutive time to the Alvarno duo of designers, and the best model awarded to the young Joana Sanz from the Canary Islands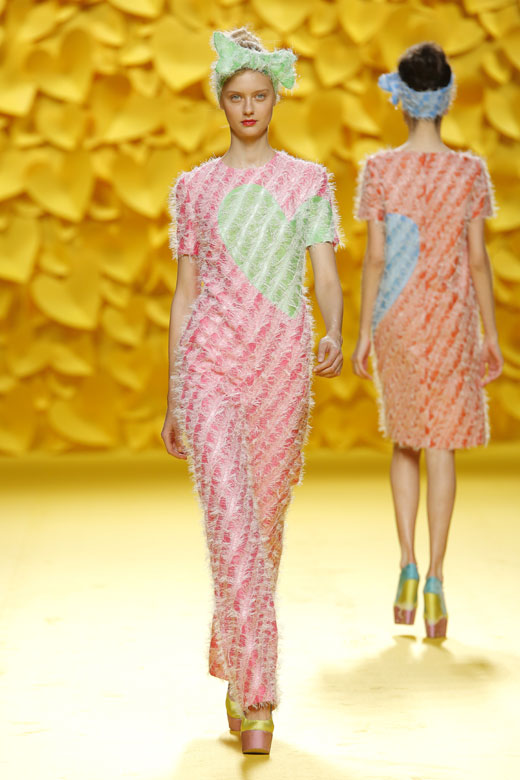 Mercedes-Benz Fashion Week Madrid (MBFWM), organised by IFEMA, and considered as the leading example of Spanish design and its creative diversity in the world, completed its 62nd edition with a successful event, which registered a total of 50,320 visitors, a figure that is 12% higher than the amount registered in September 2014 and with a very satisfactory balance in terms of the level of collections presented.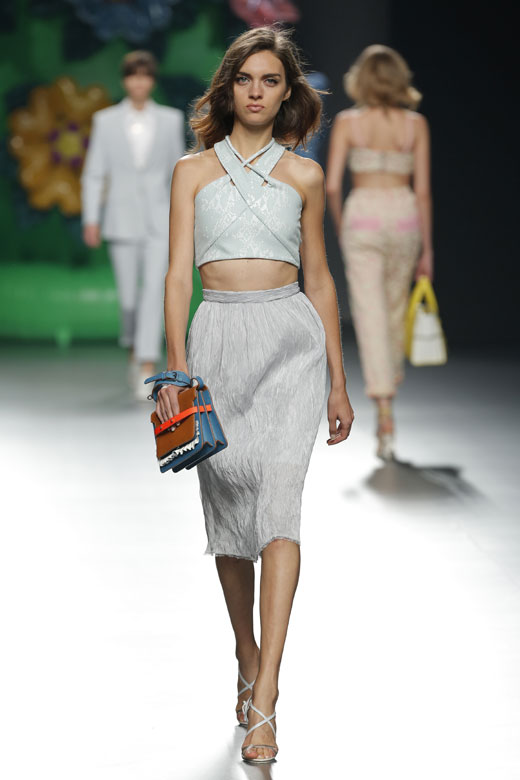 Throughout five sessions held in hall 14.1, it was once again turned into the key setting for fashion, bringing together the best proposals for Spanish design exhibited by 42 of the most prestigious designers and brands currently around. Similarly, fifteen upcoming designers exhibited their proposals in the Samsung Eco Showroom of the Cibelespacio, with direct sales to the public.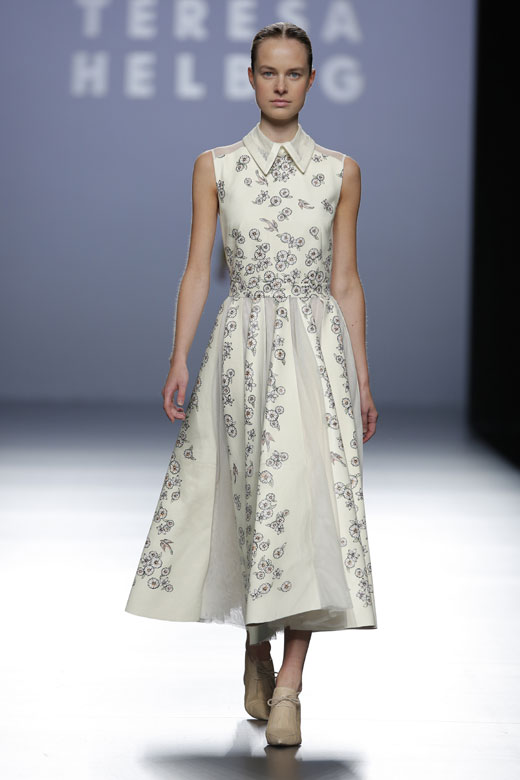 The fashion show calendar was opened by the creative duo Ailanto on 18 September and ended on Tuesday 22 September with the SAMSUNG EGO platform, in a session exclusively dedicated to emerging talent in the design sector.
In parallel with the fashion shows, in this edition the Desigual brand ran a Re-see of their Spring-Summer 2016 collections on 18 and 19 September in the form of an exhibition at the Casa de Las Alhajas in Madrid, which was open to the press, VIP clients and the public over the course of two days.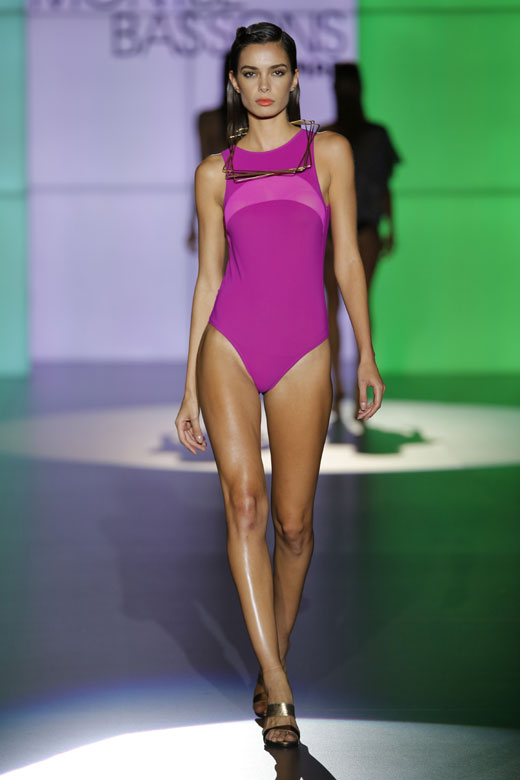 In addition to the general programme, among the new features of this MBFWM event was the participation in the fashion show of the young brand María Ke Fisherman, which was presented on Sunday 20 September. The brand's inclusion confirmed, once again, that MBFWM has a long-standing commitment to young talent offering them support, given that this brand started out at Samsung Ego, where it participated in three editions.
Having recently celebrated its first 30 years of running as an event, the fashion show reinforces its value as the best exponent of Spanish design in the world, in each edition bringing together the best designers currently around, the prestige and recognition of which surpass our borders. Over the last few years, MBFWM has included key names in the current panorama of Spanish design, like Alvarno, The 2nd Skin, Juan Vidal, Etxeberría, Leandro Cano, Ulises Mérida and Moisés Nieto, among others, who have received different awards as a recognition for their work. Furthermore, there are now numerous figures that are well-known in the world of international cinema and music that wear their designs.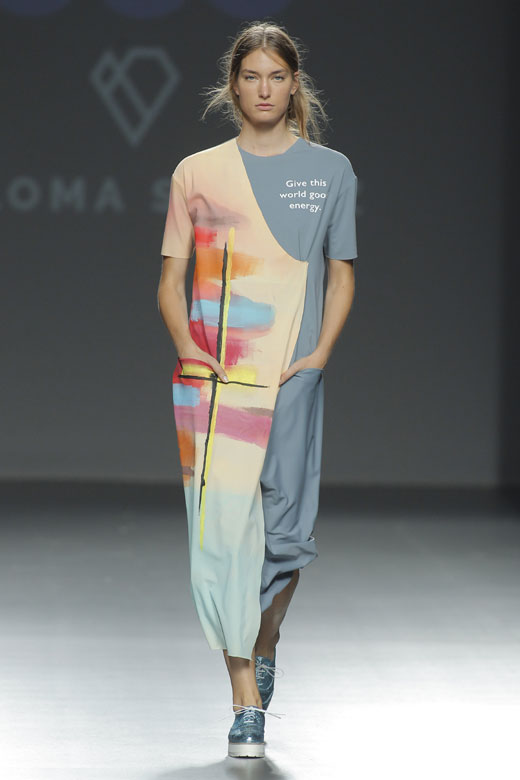 Since it was initiated in February 1985, the MBFWM catwalk has hosted shows by almost 300 designers. Many of them started their careers in the first years of the fashion show and nowadays they are indispensable names in the panorama of national fashion. Even younger participants have been involved over the last few years, contributing their talent and new perspectives in fashion creations, which distil modernity and contemporary elegance, using their diverse creative speeches.

Photos and information: image.net
1 - MBFWM
2 - Model of Agatha de la Ruiz collection
3 - Model of Ana Locking collection
4 - Model of Teresa Helbig collection
5 - Model of Basmar collection
6 - Model of Paloma Suarez collection



Hits: 7555 | Leave a comment