Sonia Rykiel Christmas 2015 collection
From November 2-8, a dedicated window display at well-known concept store Colette will be showcasing pieces from the new Sonia Rykiel Christmas 2015 collection, with sales running in exclusivity until November 15. The entire collection will then follow in the Sonia Rykiel store network and soniarykiel.com.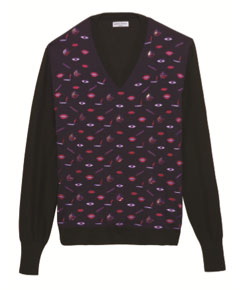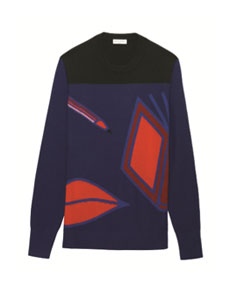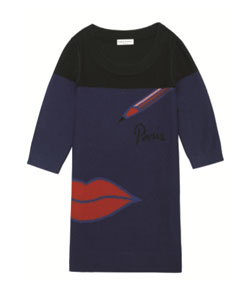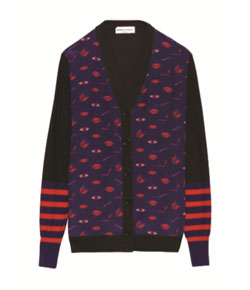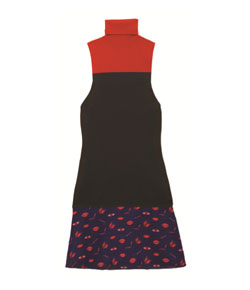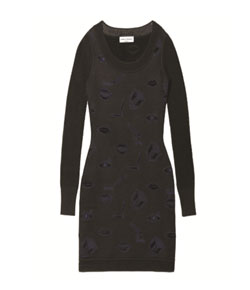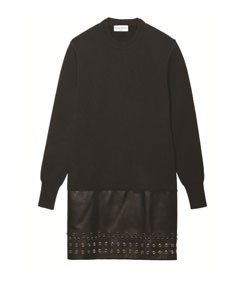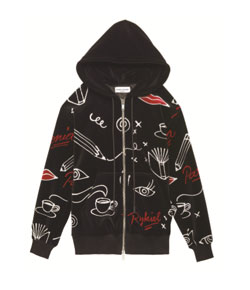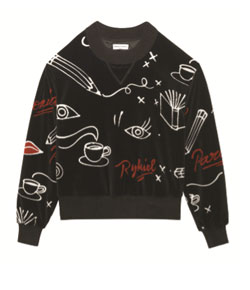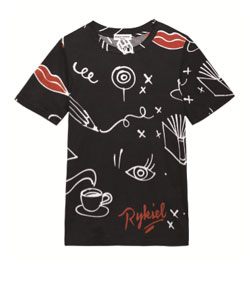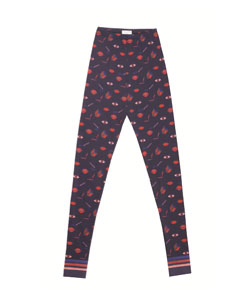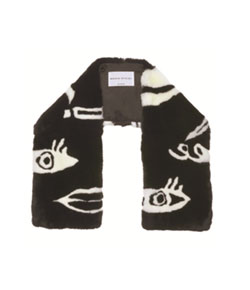 For this Christmas 2015 collection, Julie de Libran has envisaged something chic and festive. And for the occasion, particular attention has been paid to the accessories with pins and brooches more present than ever. Veritable house emblem, the Domino bag, is reinvented in smaller and cross-body options with three new colours (red, dark blue, bronze); easily transformed into a clutch come evening. Strictly seasonal, white and black fox-fur is wrapped around the neck, available also in sleeveless gilets. Socks bear the ubiquitous Rykiel stripe, while gloves and scarves are decorated with prints or scattered with eyelets.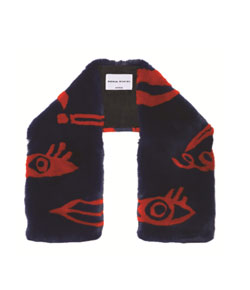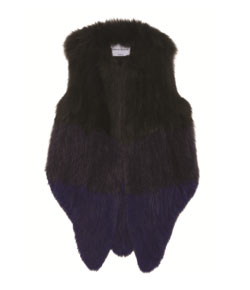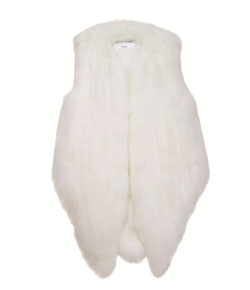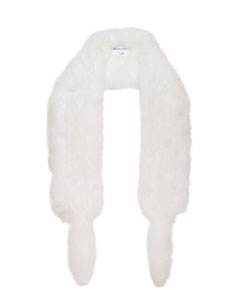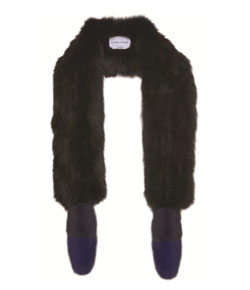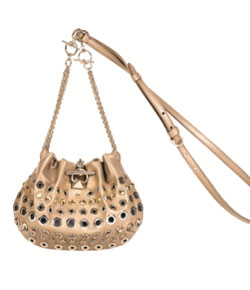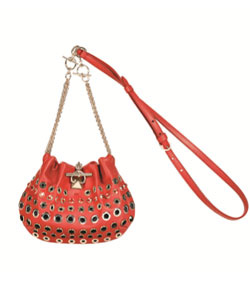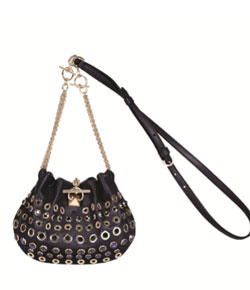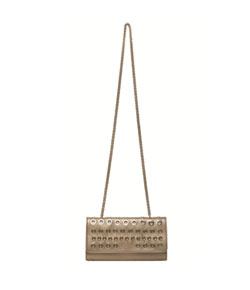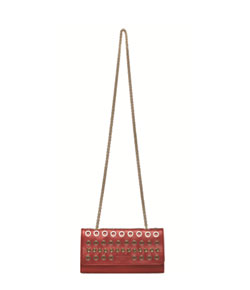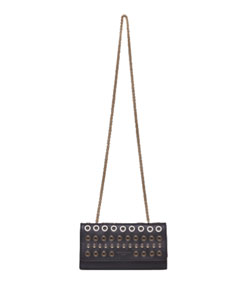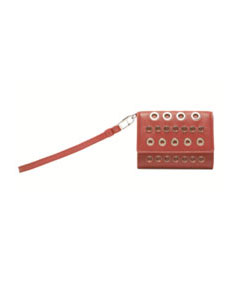 The new and colorful wardrobe is further energised by the prints of graffiti artist Andre Saraiva which generated several all-over pieces. The designs notably grace one of the collection's key pieces, the sweater: completely rethought in velvet-jersey for both a regular and zipped-hoddie format.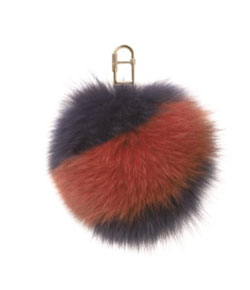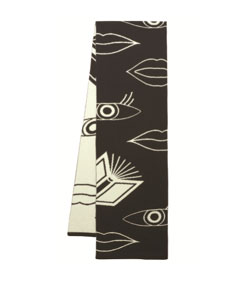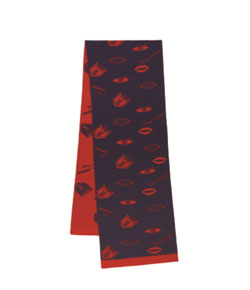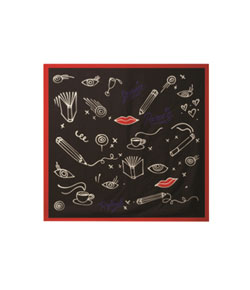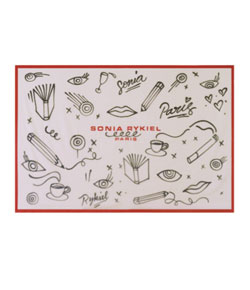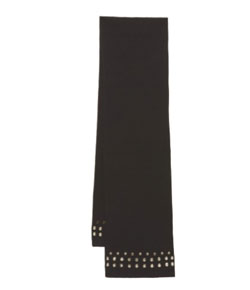 Finally and forever-Rykiel, the knit appears for jumpers and cardigans, making a further special appearance in an exquisite, printed jacquard-knit dress.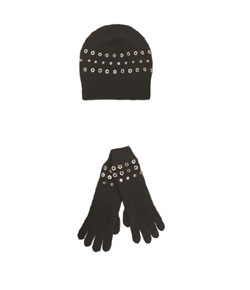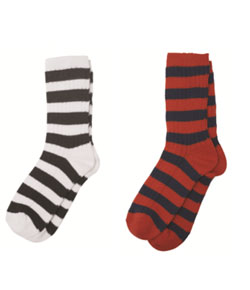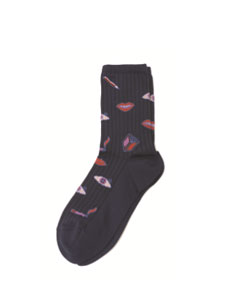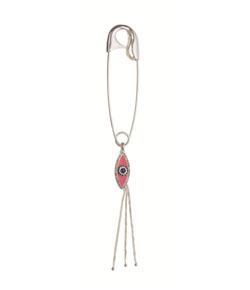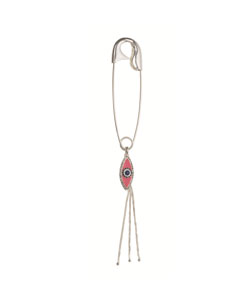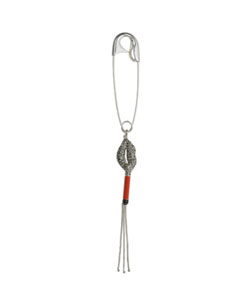 Hits: 7015 | Leave a comment