Paolina Racheva presents Bulgaria at Miss World 2007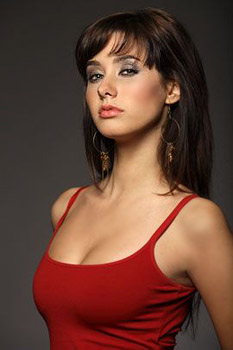 Paolina is 19 years old. She grew up in the town of Ruse, known for its 19th & 20th century Neo-Baroque and Neo-Rococo architecture. It is also a significant Bulgarian river port.

She is currently studying economics and management, her ambition is to be an excellent manager.

Paolina enjoys reading, cinema, volleyball, modern ballet, traditional Bulgarian dancing (she won a regional dance competition) and listening to all music from traditional to disco and R'n'B.

Her motto is: "The secret of the success is in the perseverance to the aim".

Paolina Racheva is Miss World Bulgaria and participates in the Miss World 2007 pageant in the place of Miss Bulgaria 2007 Yulia Yurevich.

Paolina is a model at Visages Models Group. She is 178 cm and her measures are 80/60/90.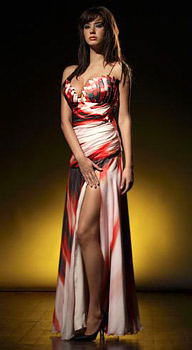 The Miss World 2007 Final will take place today, December 1st, at the Beauty Crown Theatre, Sanya, China. Contestants will visit a number of popular spots in mainland China and view the preparation for the 2008 Olympic Games. Miss World is one of the most watched annual entertainment events.

The five fast track events for Miss World 2007 are Beach Beauty, Talent, Sport, Beauty with a Purpose and Top Model. They are open to every contestant as individual competitions. Winning a fast track event means automatic qualification to the Semi finals.


Photos:

1. Paolina Racheva
2. Paolina Racheva in a dress by Alya Milusheva for Astella Atelier

Photos © MWO


Hits: 58234 | Leave a comment