Jakarta Fashion Week 2016
We are half way through the event. Day one was highlighted by opening show at Fashion Tent, presenting a parade of more than 60 Indonesian designers who will showcase their collections over the week and a number of fashion shows by Indonesia Fashion Forwards designers. There was also a partnership between Jakarta Fashion Week and Australia-Indonesia Centre & Melbourne Fashion Festival, which presents Pageants and The Woolmark Company from Australia, the global authority on wool, which presents Rahul Mishra.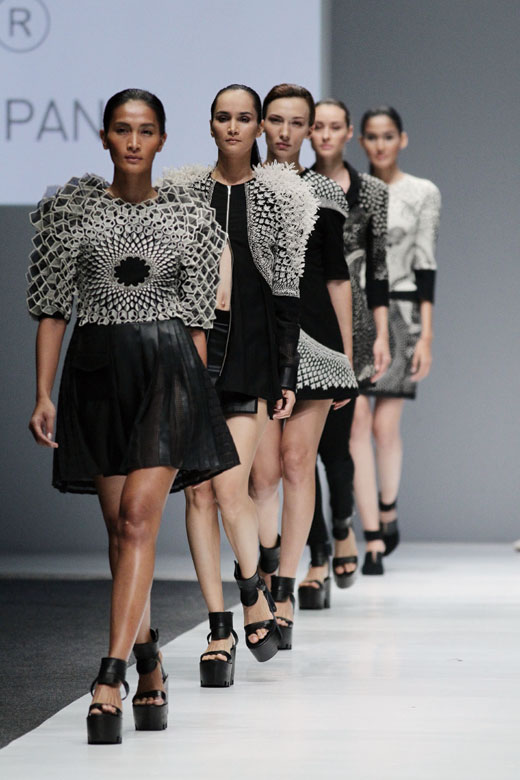 Day two of Jakarta Fashion Week (JFW) 2016 began with fashion show by Wardah, one of JFW partner, which presents collections from Barli Asmara, Zaskia Sungkar, Dian Pelangi, and Ria Miranda. Grazia Glitz & Glam "Urbanasia" show brought glams to the day with Indonesian famous celebrities, such as Luna Maya, Ivan Gunawan, Dena Rachman, Tities Sapoetra, Rangga Moela, and Tarra Budiman who proved their creativity in the fashion industry. Also worth to note, a collaboration between Japan Fashion Week Organization and JFW 2016, Suzuki Takayuki and Michelle Tjokrosaputro of Bateeq. To end the day, Indonesia Fashion Forward presents Toton and Major Minor Maha SS 2016 (in collaboration with Eko Nugroho).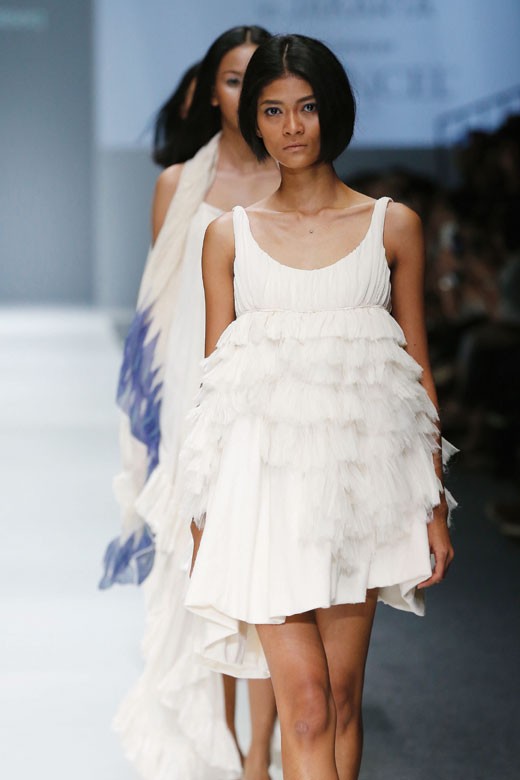 Day three began with "Hijabers Mom" show (Hannie Hananto, Monika Jufry, Najua Yanti, and Irna Mutiara) presented by Ministry of Industry of the Republic of Indonesia. Ministry of Industry of the Republic of Indonesia also presents "Beginning Ethical Fashion" show (Merdi Sihombing, Etu by Restu Anggraini, and Friederich Herman). Pesona magazine presents "Pesona Sisterhood Runway" (Major Minor Signature S/S 16 x Eko Nugroho, Tertia, Yosafat), and Mazda Motor Indonesia, as one of partners of JFW 2016, features Andhita Siswandi, Eridani, and Rama Dauhan at "Young & Vibrant Designers" show.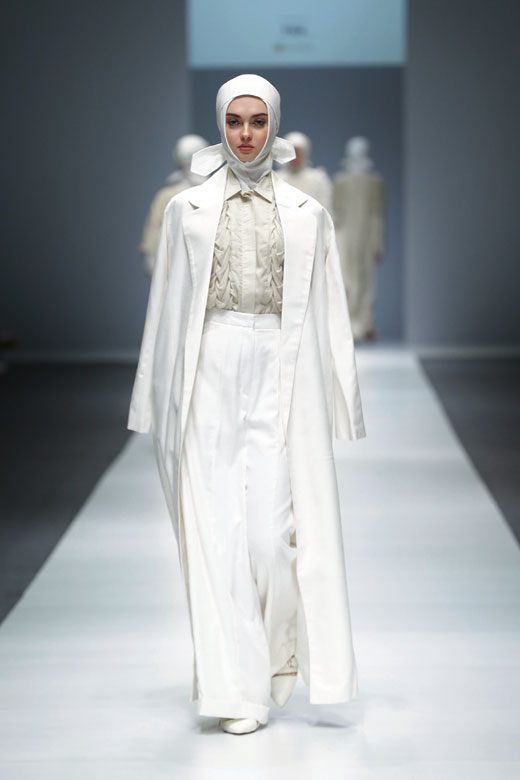 On to day four, Obin opens with "Jakarta Beat" show at the Fashion Tent. JFW Fashion Council, whose members comprise the chief editors and editors of some prestigious fashion media in Jakarta, presents special show with designers of Lomba Perancang Mode (LPM). Some other shows that highlight the day are Department of International Trade Promotion (DITP) Thailand presents new creation from Paul Direk, Thea by Thara from Central, and Bangkok International Fashion Week from Siam Paragon, Matahari Department Store as a partner of Jakarta Fashion Week 2016 presents "Enchanted Forest" fashion show at the Fashion Tent, British Council introduces modern designs from British designers Ed Marler and Rinda Salmun, Islamic Fashion Design Council offers modern and elegant look from Amber Feroz and Tahir Sultan, and Anne Avantie, who completes her Kebaya collection with luxurious materials and the "Gambang Semarang" fashion show with dramatic choreography.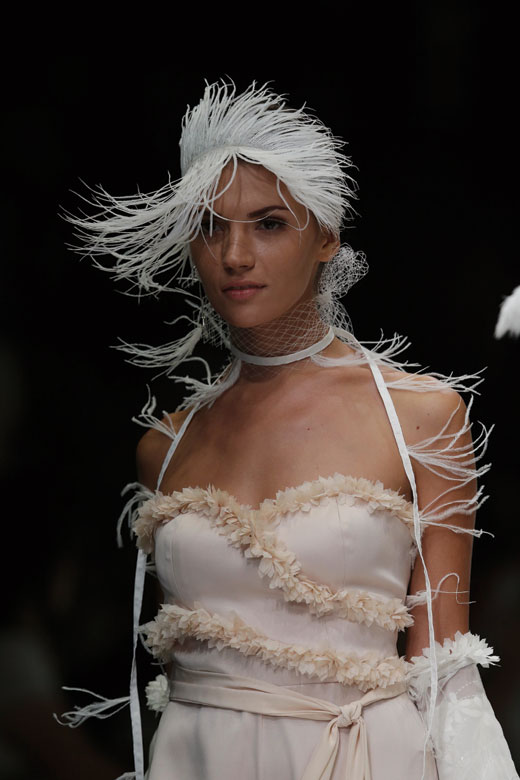 Photos and information: image.net
1 - A model of Rahul Mishra
2 - A model of "Beginning Ethical Fashion" show
3 - A model of Etu by Restu Anggraini
4 - A model of Thea by Thara from Central


Hits: 7349 | Leave a comment