Belgian fashion: Ann Demeulemeester
Ann Demeulemeester is a fashion house established in 1985 and based in Antwerp, Belgium. Renowned for a poetic balance of shadow and light, the collections for women and men evoke a serene and romantic universe nuanced with a rock spirit. Masculine and feminine elements are woven throughout each collection, as signature silhouettes fuse languid tailoring in noble fabrics with sensual asymmetries and the twist of sheer and opaque textiles. Entwined with classicism and the radical touch of music and contemporary art, each design captures strength and sensitivity in equal parts.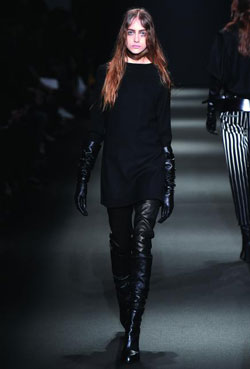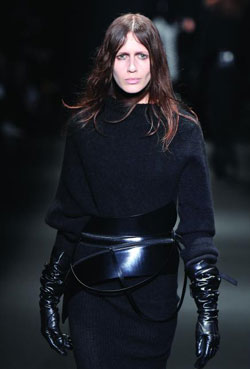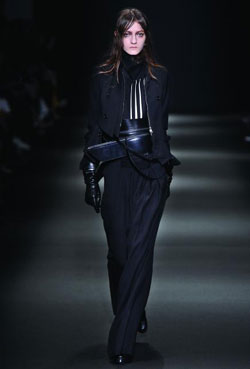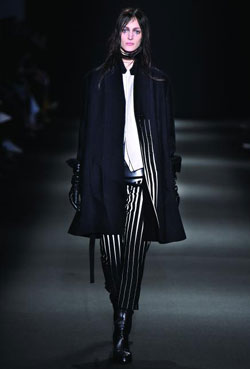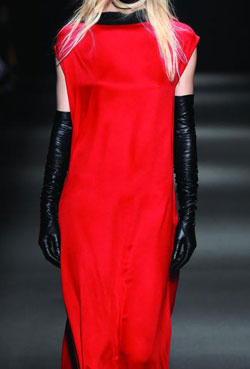 Graduating from Antwerp's Royal Academy of Fine Arts in 1981, Ann Demeulemeester (and her contemporaries, the Antwerp Six), transformed global fashion with an restatement of traditional fashion design and a polemical approach to luxury trends. She founded her label in 1985 and imbues her designs with a strong narrative and rebellious spirit. For Demeulemeester, fashion is a form of communication. Her complex language of contrasts covers a whole gamut of emotions. The tension is highly poetic, and her clothes reveal many layers of soul. Known for her elegant tailoring and dark yet glamorous aesthetic, she created a serene and darkly romantic world with an intriguing mix of edgy rebellion and sophistication. Since her departure in 2014, the artistic direction of the brand is in hands of French native Sebastien Meunier.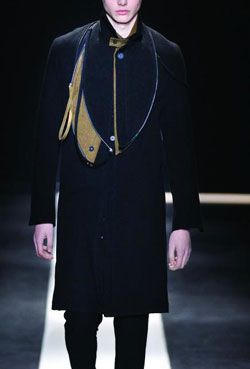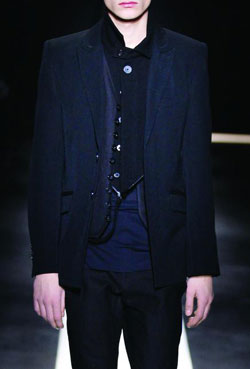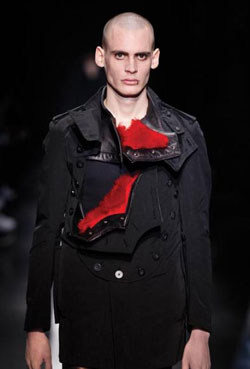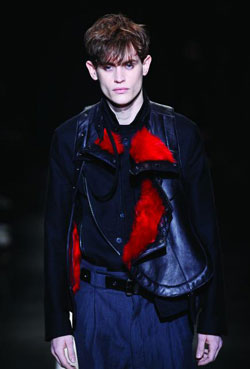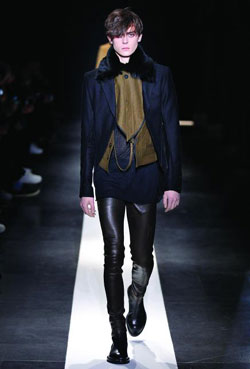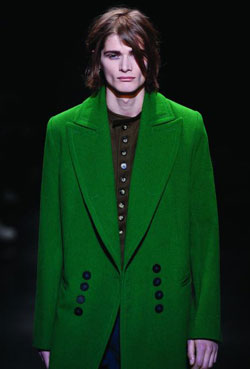 Photos and information: anndemeulemeester.com

Photos:
1 - 6: Ann Demeulemeester Womenswear Fall/Winter 2015 collection
7 - 12: Ann Demeulemeester Menswear Fall/Winter 2015 collection


Hits: 9352 | Leave a comment