Thom Browne and The Woolmark Company will be partners
Тhe Woolmark Company is pleased to announce a two-season partnership with leading American fashion designer Thom Browne, becoming the first US designer to use Cool Wool-certified garments in a commercially available collection.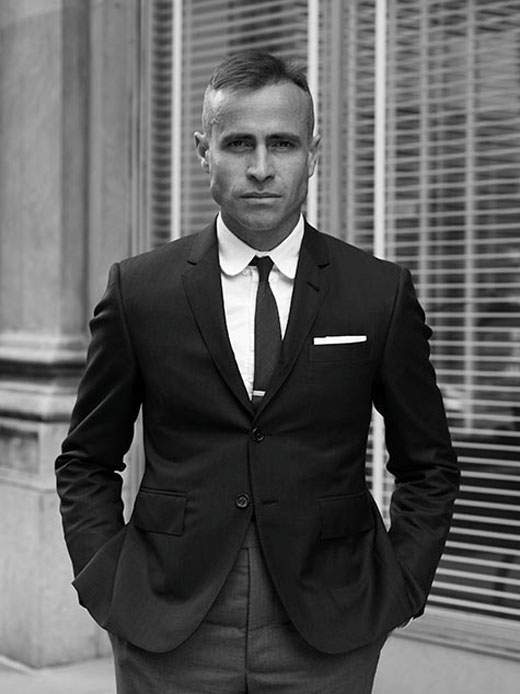 Known for his signature stripes and cropped tailored pants, Browne will include a selection of Australian Merino wool items in two upcoming menswear collections for Spring/Summer 2016 and Fall/Winter 16/17, championing the natural fibre as the premier element in luxury fashion.
For the Thom Browne SS16 range, which will launch globally from January 2016, Browne will unveil a combination of Woolmark and Cool Wool-certified items including Merino wool suits, shorts and knitwear. The first US-based designer to use Cool Wool-certified garments, Browne will demonstrate the benefits of wearing the fibre in warmer climates as the lightweight fabrics provide comfort and perfect drape even under the hottest conditions. A selection of wool scarves, shoes, ties and bags will also be available, showcasing the innate versatility of Merino wool and further positioning the fibre as one for all seasons.
"Wool has long been an essential element of my collection and this partnership with The Woolmark Company allows me to further explore the possibilities and boundless potential of the fibre," explains Browne.
"We're using more wool in our spring collections each year and its natural benefits such as breathability and shape retention mean it is perfect for lightweight suiting.
"I'm excited about the prospect of these collaborative collections with Woolmark," says Browne. "I was proud to be a judge for The International Woolmark Prize earlier this year and look forward to building on our creative partnership."
Photo and information: woolmark.com

Hits: 4317 | Leave a comment