Menswear and skincare during the New York Fashion Week: Men's Fall-Winter 2016/2017
Popular skincare brand LAB SERIES Skincare for Men supported one of New York's most dynamic design duos OVADIA & SONS for their Fall-Winter 2016/2017 runway show for NYFW: MEN'S.

'What is great about both of our brands is that men look to us for guidance', says Joseph Grigsby, Vice President, Global Marketing, LAB SERIES Skincare for Men.

In confirmation of this statement, we can note that many stylish gentlemen (not in black!) attended the event.
See for yourself: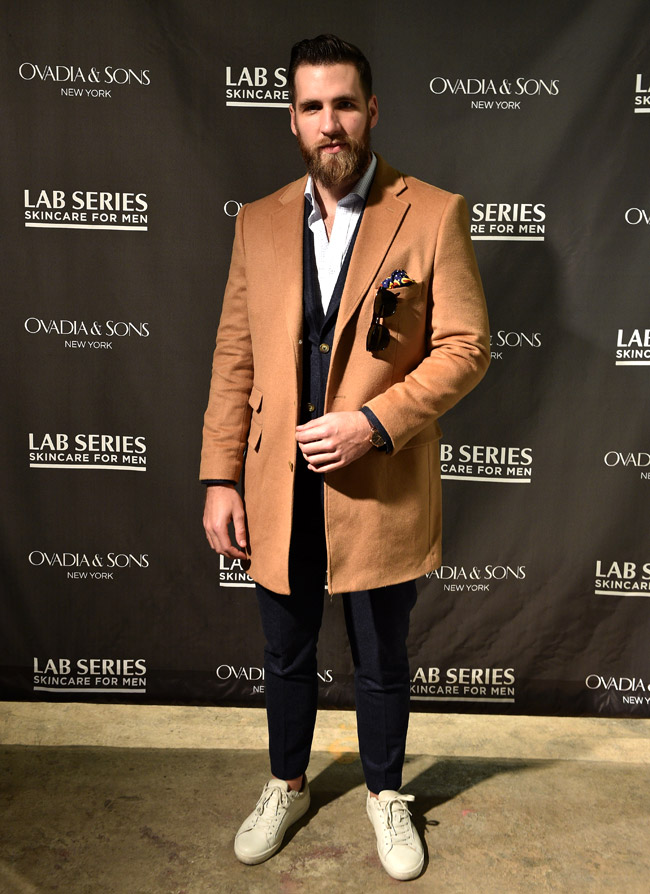 George Laboda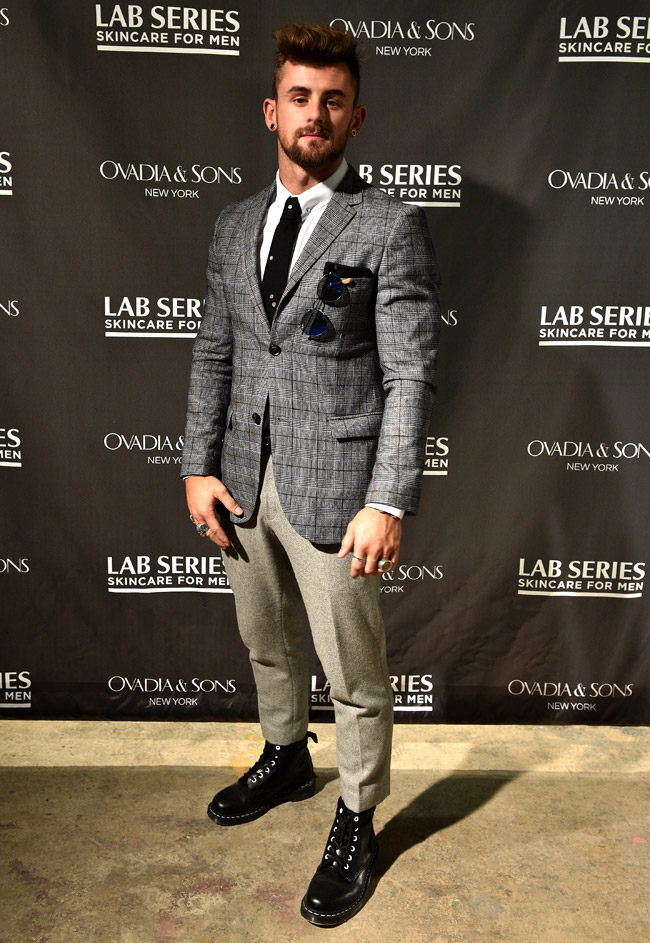 Nathan McCallum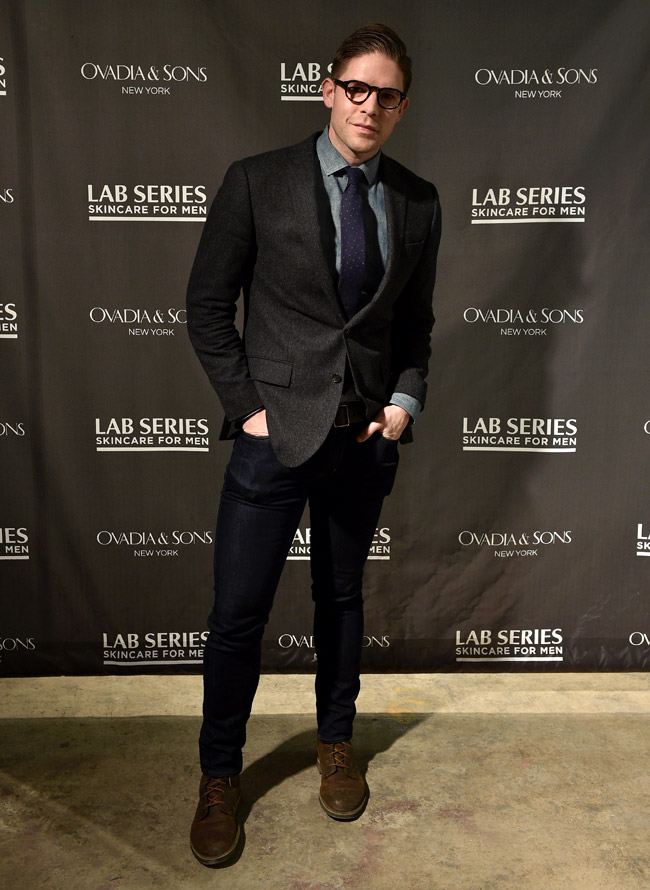 Frank DiLella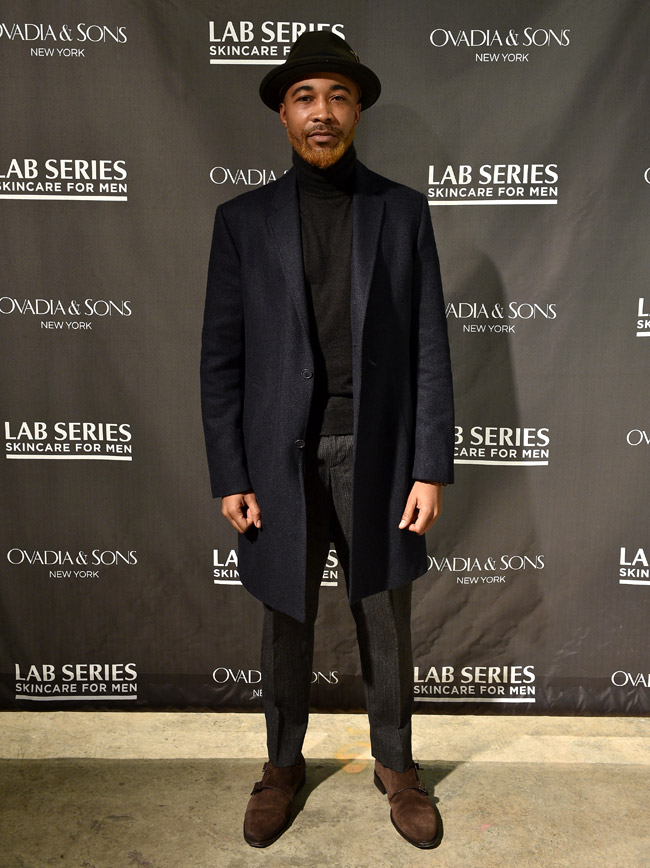 Randy Reed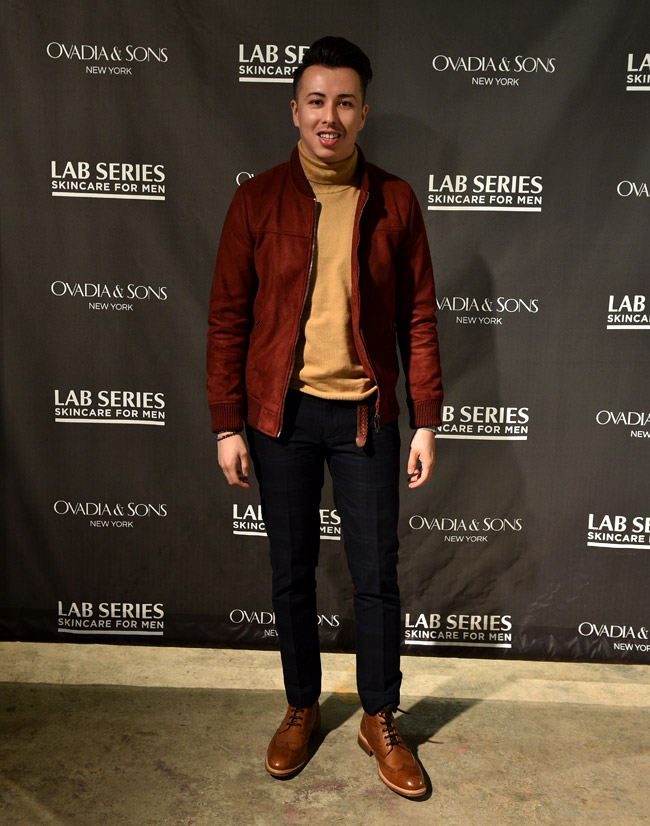 Blake Scott

The OVADIA & SONS Fall-Winter 2016/2017 collection offers a contrast of cultures against the urban New York canvas, and is played out in a sophisticated and tailored way. The collection is simple at first glance but a good eye catches the well-thought out details, layers and sense of mystery. It's polished and utilitarian, a look that's signature to the brand's mix of sportswear and tailoring.
OVADIA & SONS debuted their Fall-Winter collection on February 2 at Skylight Clarkson North as part of New York Fashion Week: Men's, now in it's second season.

Model Jin Park behind the scenes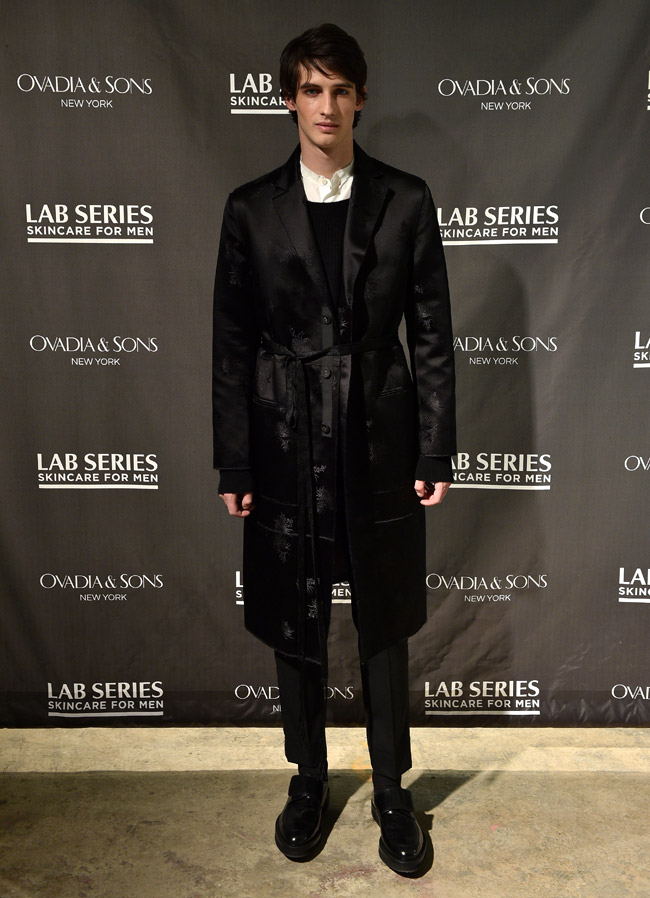 Model Ian Sharp behind the scenes

Celebrity grooming expert Jodie Boland worked with LAB SERIES to cultivate the ultimate skincare regimen to complement the Fall-Winter looks featured on the runway.

'This season is all about real, glowing, healthy skin, keeping your individuality and keeping it real. Skin needs to be hydrated yet shine-free so we've taken the extra step of applying the new URBAN BLUE Detox Clay Mask from LAB SERIES to our models backstage before treating their skin. It's got this fabulous bright blue color so it's fun to use, and it zaps oil and detoxes pores instantly. The models were loving it', said Jodie.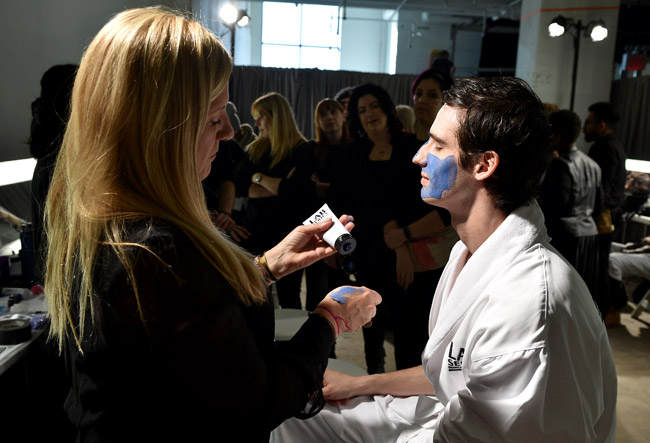 More about OVADIA & SONS:

Twin brothers Ariel and Shimon Ovadia were born in Jerusalem and grew up in Brooklyn. Surrounded by the liveliness, culture and energy of New York City, they were drawn to music, street culture and style from an early age. Prompted by these passions and with no formal training, they launched OVADIA & SONS in 2010.
In 2011, they were chosen as on of the GQ Best New Menswear Designers in Americas.
In 2013, they were selected as a top ten finalist for the CFDA/Vogue Fashion Fund. In 2014, they were finalists in the International Woolmark Prize competition and most recently in 2015;
OVADIA & SONS was nominated for the CFDA Swarovski Menswear Designer of the Year Award. The collection showcases the duo's expert tailoring skills infused with their take on classic American sportswear.


Info: image.net
Photos: © Bryan Bedder/Getty Images for Lab Series Skincare For Men


Hits: 5920 | Leave a comment