Celebrities at launch of world's first scotch whisky (sun) glasses
Sunglasses are synonymous with celebrity, so it was only right that the best of British talent turned out last night to celebrate the launch of the world's first whisky sunglasses, crafted from Glenmorangie Original casks.
Stars including James Purefoy, Jasmine Guinness, Cara Theobold, Christian Cooke, Richard Lintern, Jonny Bairstow, Sam Keeley, Natalie Pinkham, Craig McGinlay, Ruaridh Jackson and Jessie Buckley explored the Scottish Highland Distillery's limited-edition sunglasses range, Glenmorangie Originals, created as part of a pioneering collaboration with Finlay & Co., makers of crafted wooden-framed sunglasses. This limited edition eyewear is fashioned from oak wood taken from casks only ever used twice to age Glenmorangie Original.
In Glenmorangie's Unseen Bar in Soho guests were invited to try the handcrafted sunglasses and to sample Glenmorangie's inimitable character in cocktails inspired by the whisky's casks.
Dr Bill Lumsden, Glenmorangie's Director of Distilling, Whisky Creation and Whisky Stocks, who attended the launch, said: "Created from Glenmorangie's own American white oak casks, each pair of sunglasses displays its natural grain and unique finish, embodying our Highland Distillery's commitment to craftsmanship, and our respect for the wood from which our casks are made."
Glenmorangie sunglasses, priced at £300, will be available at glenmorangie.com/unseen from today.
The men who went to the event, don't forget to be stylish. Most of them chose to combined jacket with jeans or to be more formal. Let's take a look to their outfit: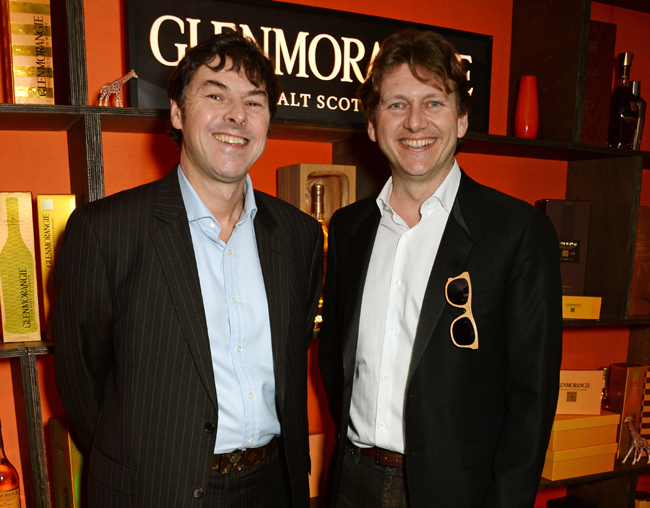 Dr Bill Lumsden (L) - chose a striped suit and light blue shirt and Glenmorangie CEO Marc Hoellinger - unfortunately chose to wear the boring black suit with a white shirt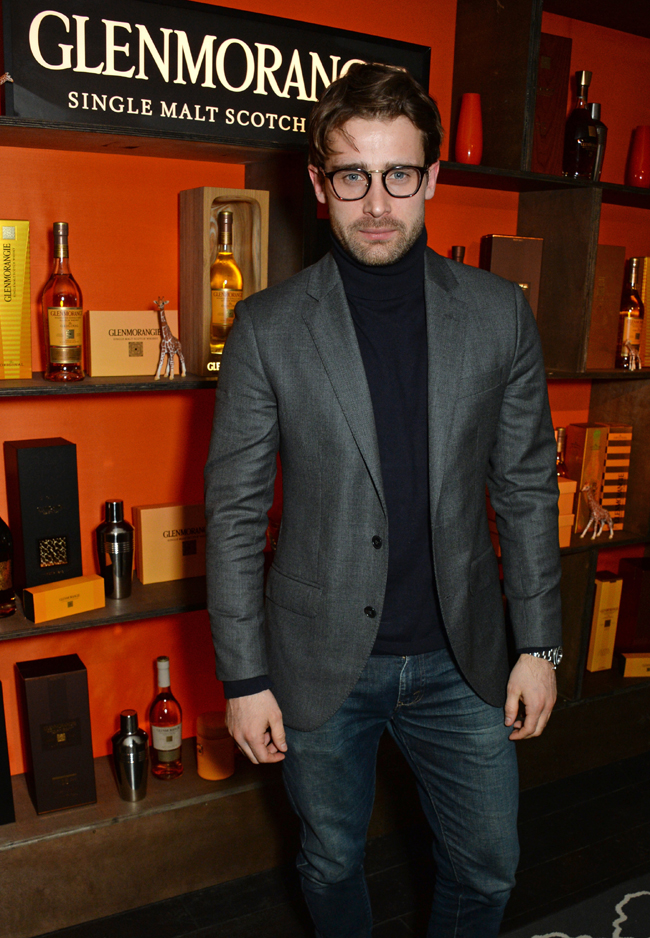 Christian Cooke dressed in grey blazer, dark blue polo shirt and jeans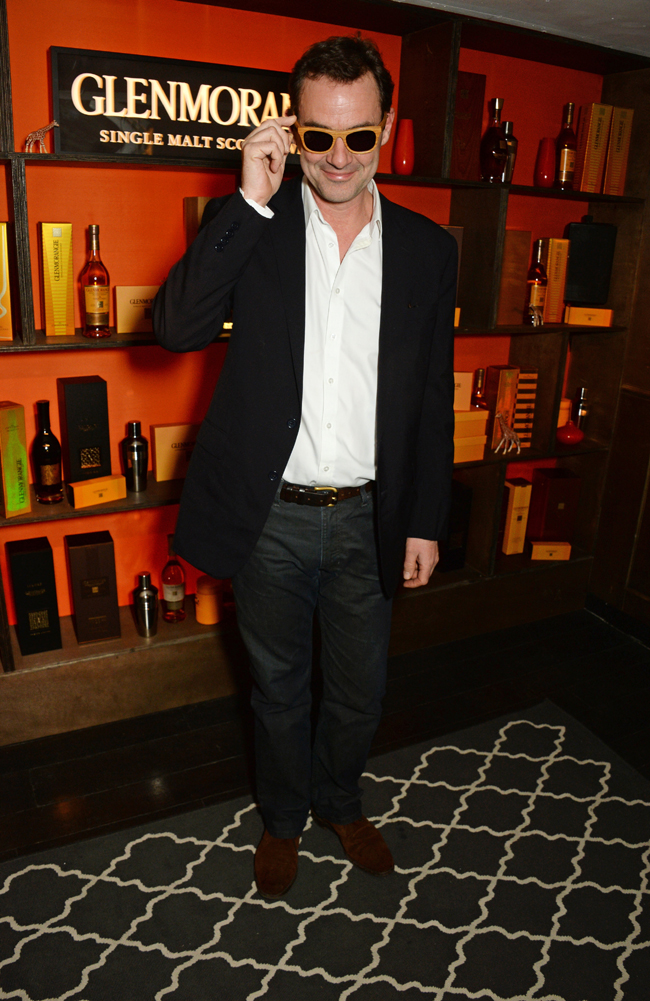 Richard Lintern wore dark blazer, jeans and white shirt combined with brown velour shoes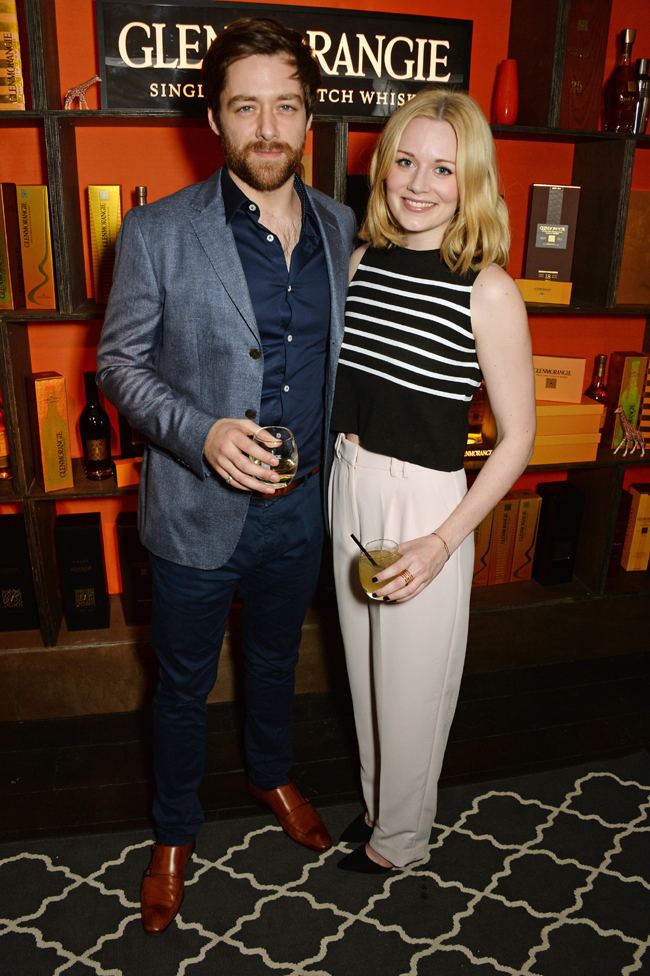 Richard Rankin chose to make a mix of navy blue shirt and pants and grey jacket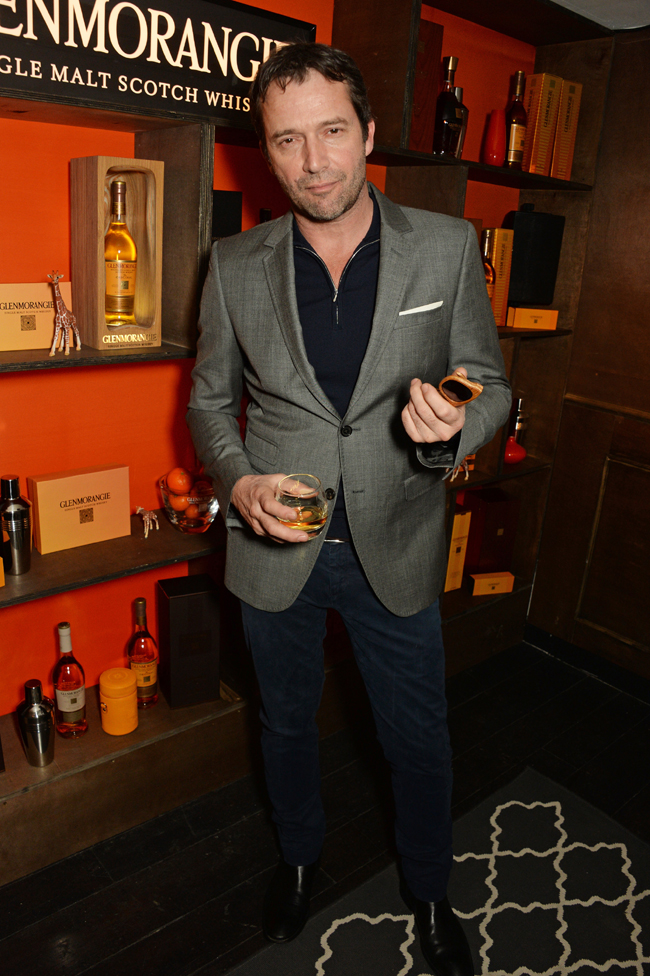 James Purefoy in grey blazer, sports shirt with a zip and jeans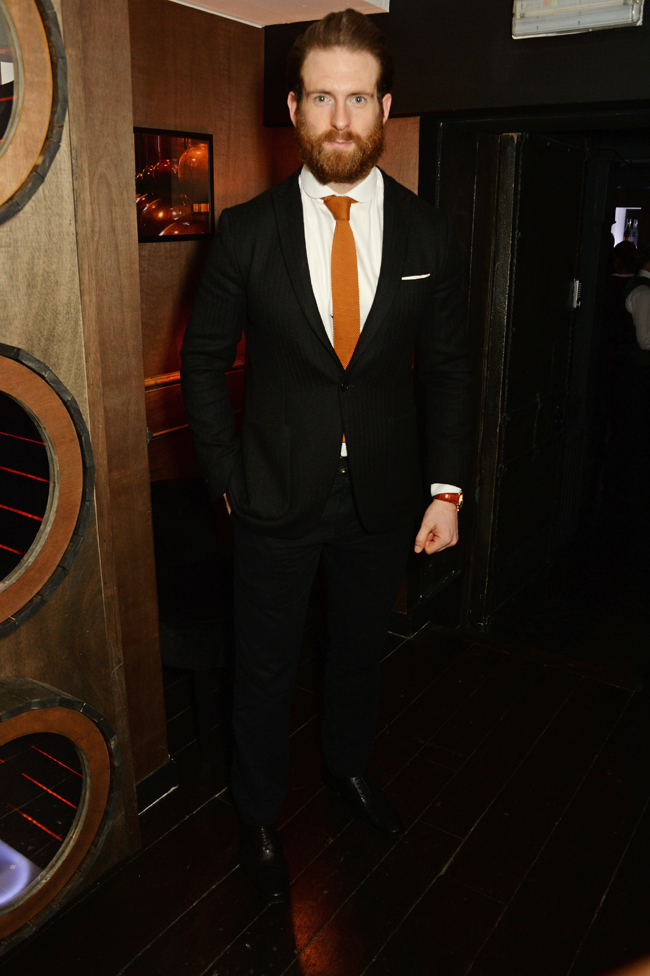 Craig McGinlay - the most formal man dressed in black suit, white shirt and the detail that take the attention - ochre tie.

Photos and information: image.net


Hits: 5115 | Leave a comment