Collection formal and boutique garments "Leticia by Charlino" 2008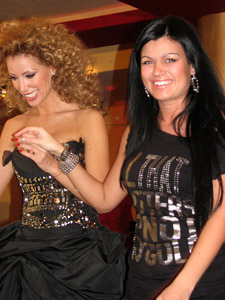 On 27 February in the restaurant of hotel "Charlino plaza" in Ruse the young designer Parvoleta Chavdarova - Leticiapresented her newest collection formal and boutique garments "Leticia by Charlino" 2008. The designer offers interesting colour suggestions. More sensual, romatic and colourful than ever will look every woman in Leticia`s garments. The garments in the collection have original details and accents - unusually high waist, richly decorated necklines, decorative ribbons, hand sewn stones. The materials of the dresses are organza, silk, taffeta, satin. The colours are various - green, orange, lilac and red, metal silver glows and the classic black.
The collection was presented by the top models Iren Onteva, Tedi Velinova, Rosica Chernogorova, Nikol Stankulova, Eva Kikerzova, Diana Todorova, Rumi Peeva.
A few days earlier Leticia`s collection opened the exhibition Expo Fashion and Textile 2008 in Sofia.
Parvoleta Chavdarova is a master designer from the Free university in Varna. She has successful trade shows in Greece, Romania, the Czeck republic and Germany.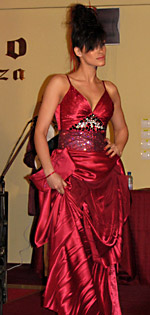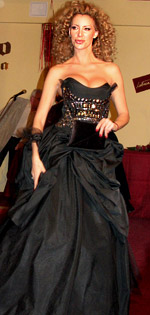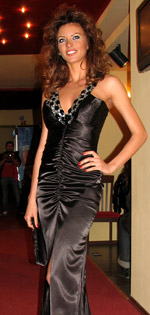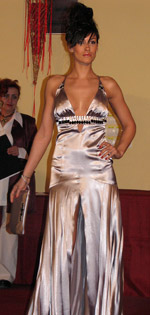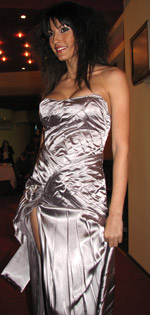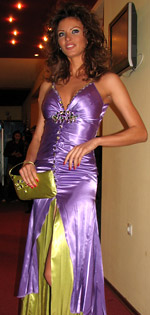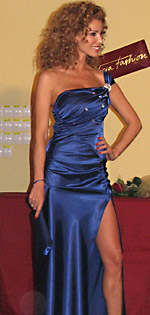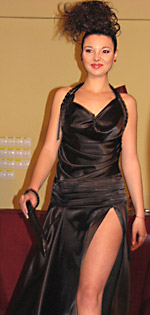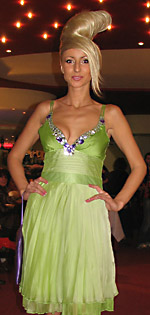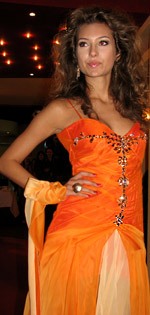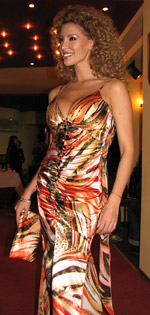 Photos:


Hits: 12768 | Leave a comment