The new tourist logo for Bulgaria
Новото туристическо лого - с перфектен дизайн, но без уникално стратегическо послание към света
* Братя българи не гласувайте за тези символи, хубави са като стилистика и дизайн, но посланието не е уникално за България и няма да я направят разпознаваема пред света.
** Какво е общото между новото туристическо лого, Бен Крос, Джеймс Баучер, Мърквичка и осмото чудо на света - неравноделните тактове.
*** Нашето предложение е да се направи лого, което да представи неравноделните ритми в българските танци, чрез които можем да спасим света от обездвижването, стреса и депресията.
Обездвижването, стреса и депресията – европейски и световен бич, който убива 500 000 европейци (5 млн. за цял свят) всяка година според доклад на ISCA (Международна асоциация за спорт и култура). Проблемът коства 80 млрд. евро годишно на Европа, с 5млрд. повече отколкото светът отделя за лекарства срещу рак. Предложенията на световните организации – ден без асансьори, колоездачни турнири, фитнес ден, пеша до работа и др. не решават проблема.
Провеждането на националния конкурс за ново туристическо лого цели да постигне устойчивост при изпълнение на европейския проект за разработване на стратегия за бранд България.
Жури определи седем предложения за ново туристическо лого. Прави впечатление, че всички членове на журито са специалисти по графичен дизайн и художници. Оценяваме техния избор. Обаче те разглеждат логото визуално, но не и концептуално.
Благодарим на Министерството на Туризма, че даде възможност да се запознаем с предложенията и да изразим своето мнение. Графичната визия е перфектна, но по мнение на нашия екип тези предложения не показват нищо уникално за България.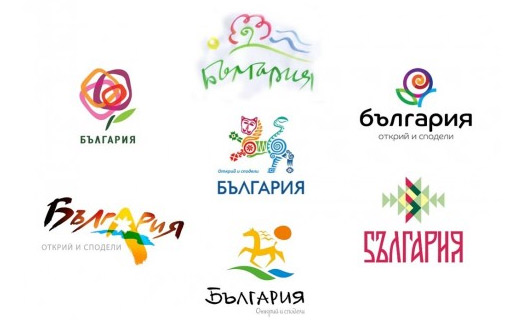 Всички хора в света са виждали слънце, море, планини, коне, рози, археологични находки, фолклор и шевици, но те не са уникални за България. Неравноделните тактове са признати като български и единствени за света. Самият термин е въведен от българските музиковеди и получава световно разпространение. В чужбина тези размери много често се наричат "български".

Българите сме дали нещо уникално на света - неравноделните тактове.

Година и половина Richmart Vintage популяризира българския танц. Клиповете с български танци имат над 1,5 милиона гледания. На 24 май отново цял свят ще рекламира българския танц. Има над 50 фестивала по света, на които може да се рекламира България.

Попитахме Мартин Йорданов, водач на кампанията за популяризиране на българските танци в световен мащаб Richmart Vintage какво е мнението му за предложенията за лого на България и той беше категоричен: "Коне, кучета и рози рекламирате, после се чудите защо не ви върви. Защо в Ансамбъл Филип Кутев заплатите са от 400 до 600 лв. и защо на морето никой не идва. Всички в света имат фолклор, морета и планини. Кой в света може да различи българската роза от другите рози?"

Знаете ли че журналистът Джеймс Баучер играе ръченица в прочутата картина на Иван Мърквичка. "Ръченицата" на Мърквичка. e картина, която разказва на поколения българчета за националния бит, обичаи, образи, носии и нрави от епохата след Освобождението.

В спектакъла на Ансамбъл Българе "Осмото чудо" Джеймс Баучер е игран от Бен Крос - един от най-големите актьори в Ирландския фолклор.



Hits: 2371 | Leave a comment

We are looking for men's suit tailors, fashion designers, managers, fashion consultants who want to share their knowledge and tips in an article or video and contribute to the site! Please email us at contributor@bgfashion.net Don't miss the opportunity as this will be a free advertisement for yourself and your menswear brand!