Femininity, temper and endless pleasure in the new collection of Romantika Fashion
Femininity, chic, provocation and passion emanates the newest collection of designer Sofia Borisova for Romantika Fashion. ALLEGRA 2008/2009 is full of life, spirit and endless pleasure. It represents the balance between beauty and comfort, elegance and sex appeal. Inspired from the magic of tender fabrics, the designer combines them with fine laces, hand bordered with Swarovski crystals.

Designer Sofia Borisova takes as a starting point for the creation of the models in collection ALLEGRA the desire of every woman to dream and create memories. The collection has two themes - formal and bridal outfits.

The dresses from the formal line are sheer - made of natural expensive silk, bordered all over with stones. They bring charming serenity and spirit with the blending shades from light pink to red, from light gray to black, in lilac, green, passionate red - rose-amour and the colour espresso. The models are in various lengths. The waistline varies around the waist - in the trendy raised retro-height, classic or low. Sofia Borisova accentuates on the deeply cut neckline and bare backs. Romantic in the spirit of the brand is brought by ribbons with brooches and buckles, made by Swarovski crystals.

In the wedding theme the dresses are in the modern for the season shades of cappuccino, light gold, beige and ecru. Made by fine silk shantung, the models are with spectacular patterns of stays with sheer skirts with crimps, fine tulle and laces, Swarovski crystals from the latest collection of Ungaro, Sophie Hallette and Solstiss.

For collection ALLEGRA Sofia Borisova says: "Every client is special for me, that is why every dress is individual and unique."

The collection was recently presented on a fashion show in Sofia. Special guest of the show was Andrew Isalt - Executive director of Mori Lee by Madeline Gardner New York who arrived from the USA the same day to honour Sofia Borisova.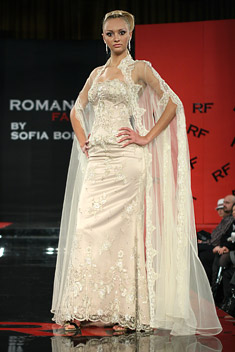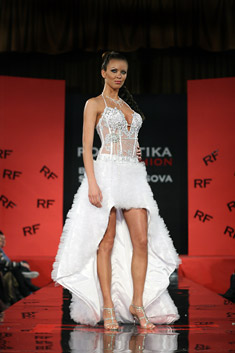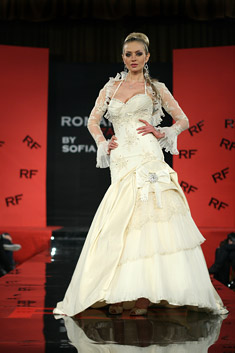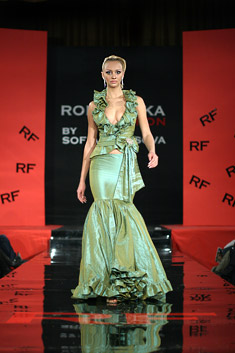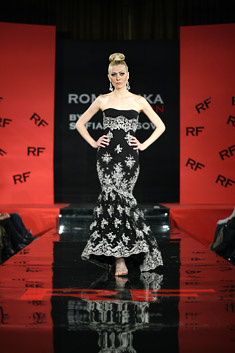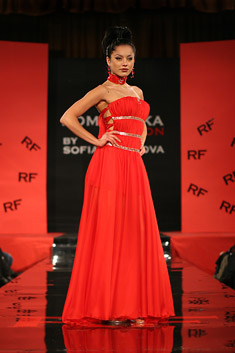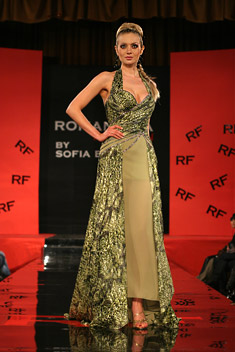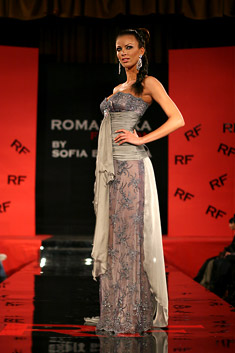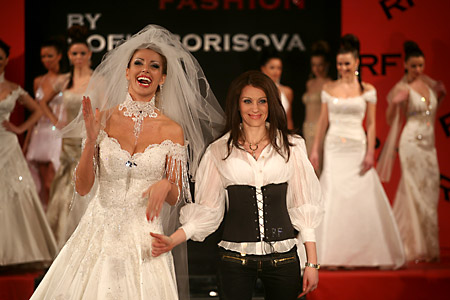 Photos:
Alexander Nishkov for Alan Group

Contacts:

Sofia, Bulgaria
240-242 Tsar Simeon Str.
ROMANTIKA FASHION – MODEN CENTAR
Tel. +359 896 876167, +359 896877272
E-mail: sofia.borisova@romantika-fashion.com

For more information //www.romantika-fashion.com


Hits: 34184 | Leave a comment