Iren Onteva and other top models on a yacht show!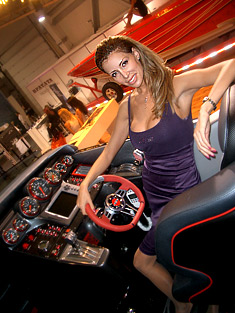 SOFIA YACHT SHOW is the first yacht exhibition in Sofia. All fans of the sea and water sports as well as many businessmen looked at the exhibited yachts with undisguised pleasure, especially CIGARETTE 38 TOP GUN and CIGARET??-39 TOP GUN Unlimited, presented by Yachtpoint.
As for the yacht equipment and furnishing, the dynamic design, vanguard shapes and bold colours dominate there. One of the most famous visitors of the show were Slavi Trifonov, Levon Hampartsumyan, Evgenia and Nikolay Banevi.
But... is there any yacht without beautiful women?
That is why a face and guide of the show, held by Yachtpoint, was one of the most famous Bulgarian top models Iren Onteva. Some other popular faces like Miss Bulgaria Gergana Guncheva and Yulia Yurevich as well as Jasmina Toshkova presented the top trends in yacht`s fashion.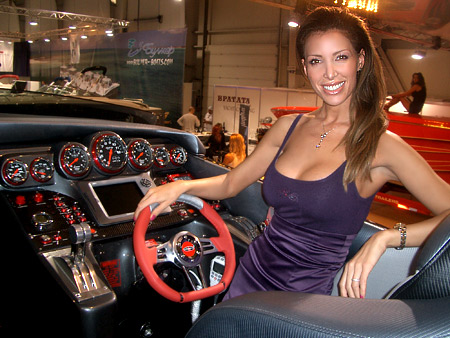 Unbelievable attraction for the guests was to see so beautiful women on all yacht boards. These were the models Diana Ivancheva, Diana Todorova, Miss Tourism Geri Doncheva and recently popular Petya Velikova who was a face of the last jubilee issue of Playboy Magazine. They all posed on the boards of shining yachts CIGARETTE.
The organization of the event was by Amalia Tincheva.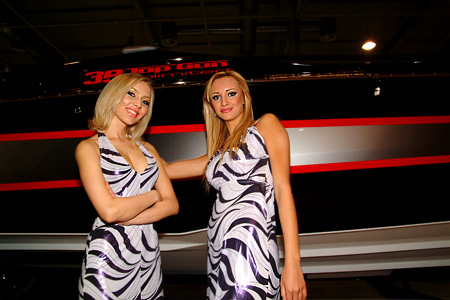 And do not forget – The best is always ahead, especially when there are yachts!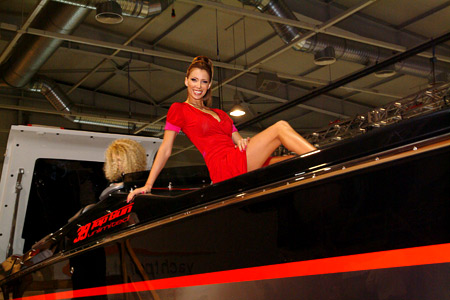 Hits: 63708 | Leave a comment