Bulgarian top models presented the yacht CIGARETTE in Romania
The Bulgarian top models Petya Velikova and the blond pearl Diana Todorova jewelled the queen of yachts CIGARETTE presented on the 3rd yacht show held in the neighbour Romania.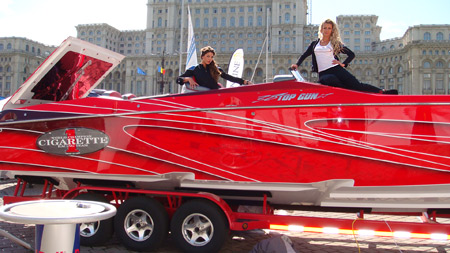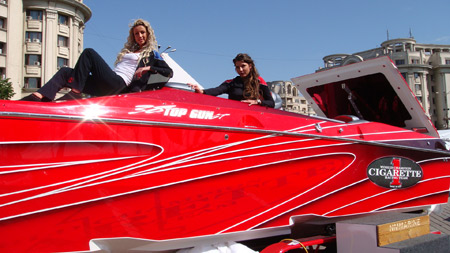 The fine yachts and motor boats made all over the Europe shone in the sun on the very square among the stately buildings and just in front of the Chaushesku`s palace. CIGARETTE is a yacht presented by the Bulgarian company Yachtpoint. This model attracted all visitors` attention with its gleaming red colour but much more with the beautiful leggy girls conquering the yacht board with graceful step.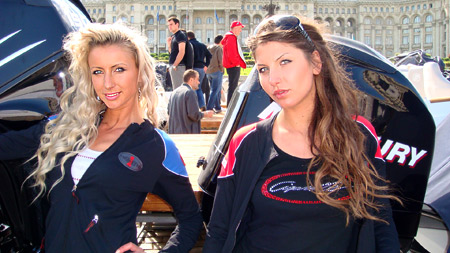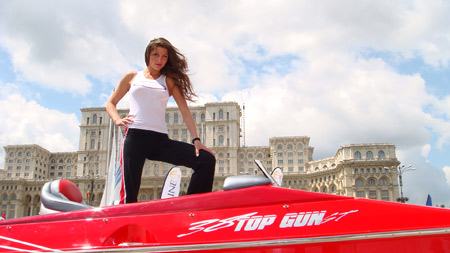 Under the vigilant eye of the fashion leader Amalia Tincheva all girls kept posing at the TV and press cams. All visitors didn`t spare compliments to the beautiful girls and the red Beauty CIGARETTE.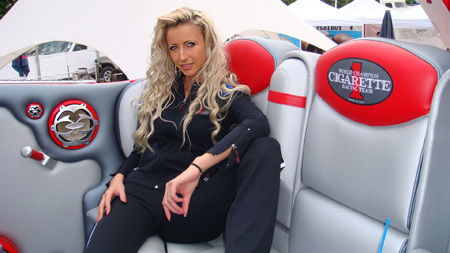 Hits: 33767 | Leave a comment