Japan's Largest Fashion Trade Expo Invites Global Fashion Industry Professionals
FASHION WORLD TOKYO is Japan's largest fashion trade show and held twice a year in April and November. The show gathers all kinds of fashion wear, bags, shoes, fashion accessories, fashion jewellery, men's fashion, textile and OEM/ODM products from around the world. With 850* exhibitors & 28,000* visitors, the next FASHION WORLD TOKYO [2016 NOVEMBER 7th to 9th ] provides the fashion industry with abundant opportunities to expand their business in Japan & Asia.
Japan is the third largest single country for apparel and fashion accessories markets in the world, which is worth 110 billion USD in 2014. The Japanese fashion market has been maintaining strong and stable market with steady growth. It is certain that the Japanese market gathers attention from all over the world.
When talking about fashion in Japan it is just impossible not to acknowledge the fact that Japanese people have an incredible sense of style. Fashion plays a huge role in Japanese peoples everyday life because they have a special attitude towards clothing. In Japan fashion is considered to be a simple way to express yourself, to manifest who you are, and to show others that you are aware of the newest trends. This phenomenon can be easily observed in Japanese biggest cities, especially in such metropolis as Tokyo, Kyoto and Osaka. Japanese fashion can be seen as a mixture of all European, exotic, futuristic and traditional styles.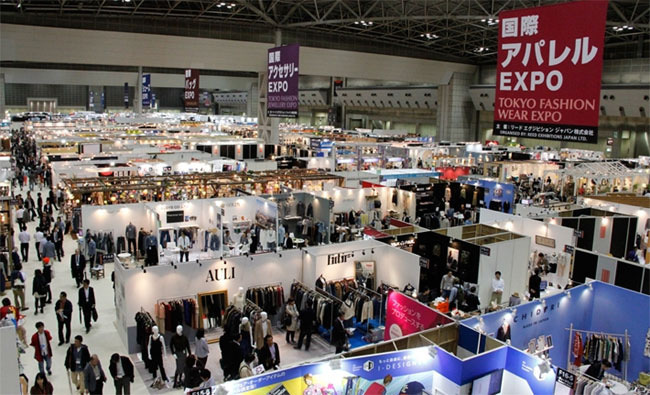 FASHION WORLD TOKYO holds conferences and seminars to stimulate the fashion market in Japan. These seminars are constructed by "Advisory Committee" which consists of the opinion leaders of the Japanese fashion industry. By holding these events with the support from those industry leaders, FASHION WORLD TOKYO attracts vast range of industry professionals and becomes the business platform in the Japanese fashion industry.

The Expo also offers unique opportunity for Sourcing Japan's high quality fashion products Connecting with Japanese new and established designers, Purchasing Autumn/Winter 2016 & Spring/Summer 2017 collections and Ordering a variety of shoes and bags from Europe & USA and other Asia countries as well. The explosive growth of FASHION WORLD TOKYO has captured the attention of the fashion industry around the world. FASHION WORLD TOKYO is tracking to be even stronger with 850* exhibitors from all over the world in November 2016 and April 2017.

All Global Companies in this domain are welcome to participate as exhibitor and or visitor to explore business opportunities Japan market has to offer in this domain.

Fashion World Tokyo - Autumn event consists of 7 fairs:
- Tokyo Fashion wear Expo
- Tokyo Bag Expo
- Tokyo Shoes Expo
- Tokyo Fashion Jewellery Expo
- Tokyo Mens Fashion Expo
- Textile Expo
- OEM/Sourcing Expo


Hits: 4722 | Leave a comment