David Yurman Hosts First Men's Collection Exhibition in Collaboration with Artist Anthony James
David Yurman, America's premier luxury jewelry brand, hosted its first-ever men's collection exhibition to take place during Milano Moda Uomo fashion week, on January 14 and 15, 2017. The exhibition is rendered in collaboration with sculptor, painter and performance artist Anthony James, whose unique sculptures will be displayed in tandem with David Yurman men's jewelry. The exhibition took place at the historic Chiesa San Paolo Converso church in Milan, Italy, headquarters of CLS Architetti.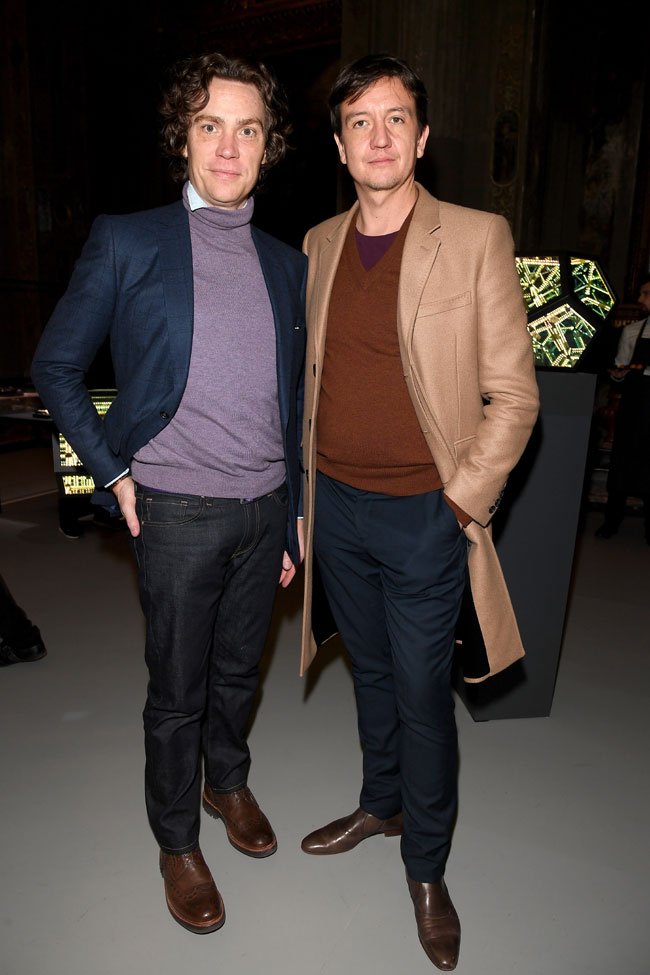 Anthony James (R) and Jay Fielden attend 'David Yurman - Where Design Meets Art' during Milan Men's Fashion Week Fall/Winter 2017/18 on January 14, 2017 in Milan, Italy. (Photo by Venturelli/Getty Images for David Yurman)
The exhibition celebrates the brand's voyage from art to jewelry, and expresses the significance of sculpture as it relates to the brand's origins. Created by David Yurman, a sculptor and his wife Sybil, a painter, in 1980 in downtown New York, the brand is rooted in unconventional artistry that stems from the founders' aesthetic approach and inspiration. Evan Yurman, the brand's Chief Design Director, creates the vision behind the men's jewelry collection, which is rooted in the use of unconventional materials, innovative technology and quality craftsmanship. David Yurman collections, such as Forged Carbon and Meteorite, have set an unprecedented standard of creative engineering in the category. Evan, an avid collector of modern art, was first introduced to James' artwork in 2004, when he visited his studio in lower Manhattan. He was immediately entranced by James' monolithic light sculptures, and began collecting his work, including the dodecahedrons that will feature in the exhibition. Intrigued by the relationship between the optical nature of James's art and the display of three-dimensional items, such as jewelry, Evan and Anthony came together to create smaller sculptural showcases which would house jewelry, allowing it to be seen from all angles and into infinity.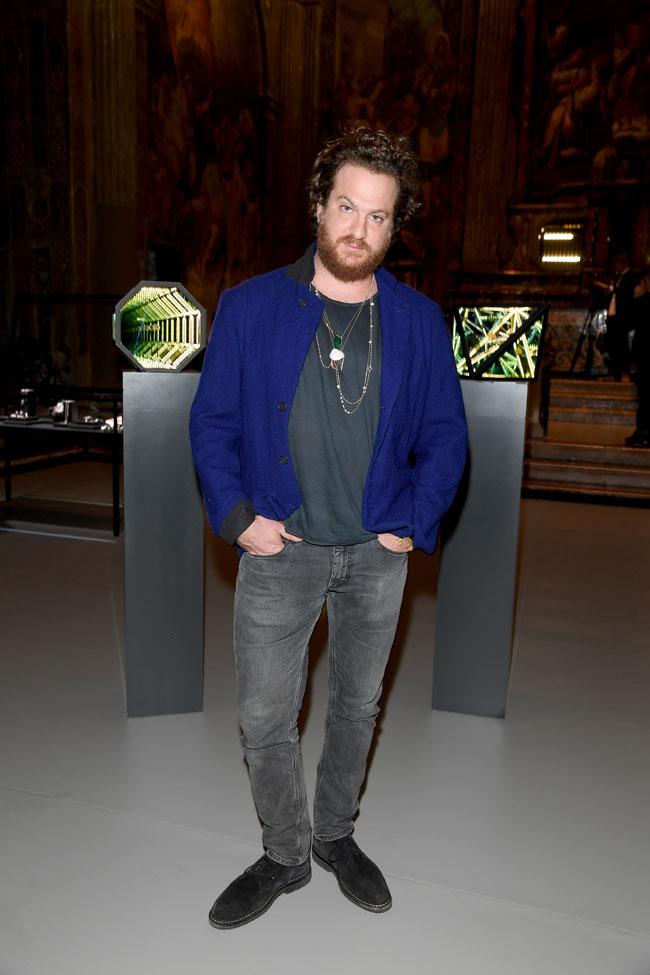 Evan Yurman attends 'David Yurman - Where Design Meets Art' during Milan Men's Fashion Week Fall/Winter 2017/18 on January 14, 2017 in Milan, Italy. (Photo by Venturelli/Getty Images for David Yurman)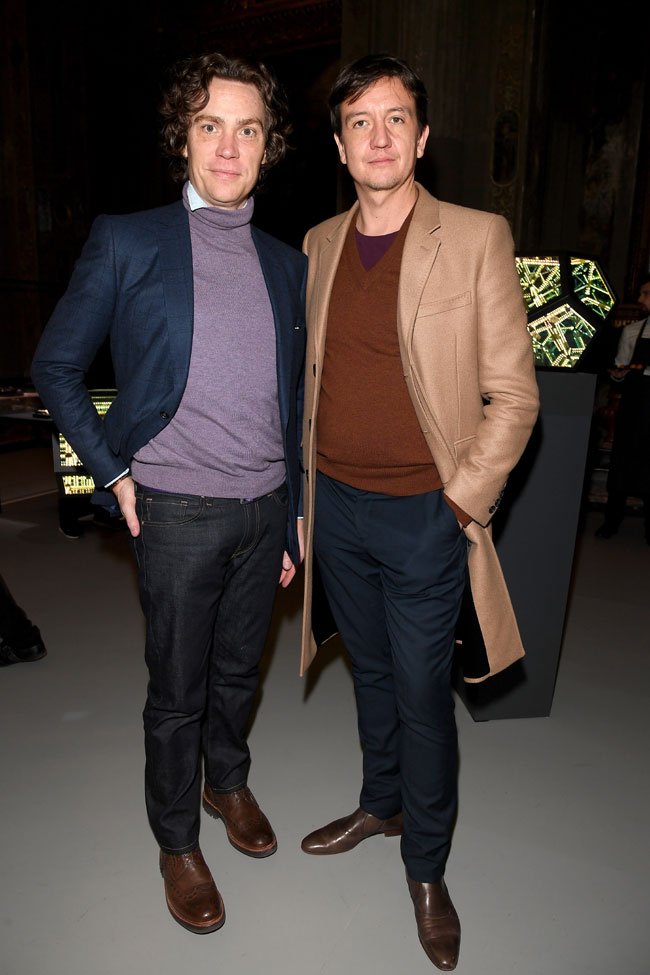 A general view of 'David Yurman - Where Design Meets Art' during Milan Men's Fashion Week Fall/Winter 2017/18 on January 14, 2017 in Milan, Italy. (Photo by Venturelli/Getty Images for David Yurman)
The result is 14 unique showcases, along with a specially-commissioned larger outdoor sculpture, which will be on display in front of Chiesa San Paolo Converso for a full month. "Anthony's work is both striking and thought-provoking at the same time," said Evan Yurman. "He plays on social constructs and creates pieces that make you think differently about space, time, and shape. His approach to innovation mirrors ours; we both use sculpture and form to tell stories, and to connect with people. These parallels have drawn me to his work, and our exhibition in Milan, a city center of art, design and culture, is a fitting stage to finally bring our two worlds together." Anthony James said, "The dodecahedron sculpture I've created for David Yurman specifically is borne from the idea of infinity and the universe. Looking into the sculpture, one feels the presence of multiple layers of reality almost within grasp, yet fragmented by the reflection of the glass. The dodecahedron form reflects my interest in materially representing a multi-dimensional universe."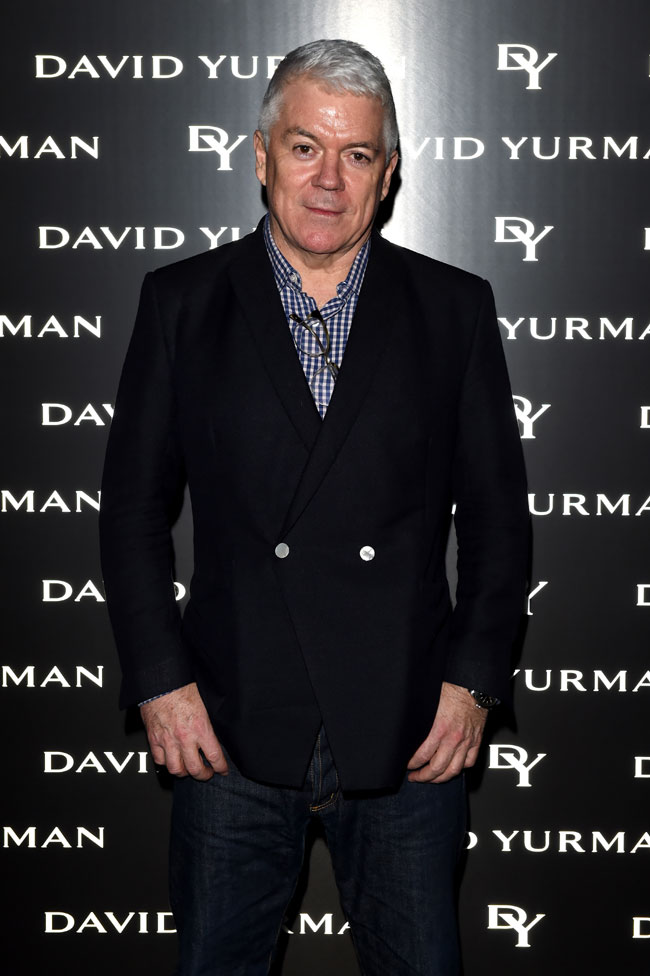 Tim Blanks attends 'David Yurman - Where Design Meets Art' during Milan Men's Fashion Week Fall/Winter 2017/18 on January 14, 2017 in Milan, Italy. (Photo by Stefania D'Alessandro/Getty Images for David Yurman)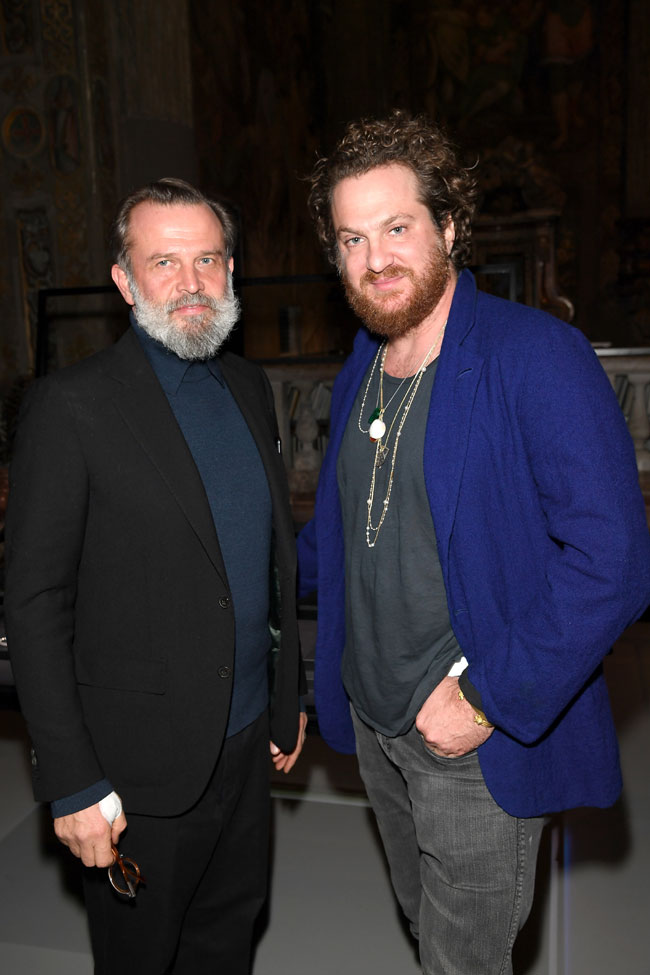 Robert Rabensteiner (R) and Evan Yurman attend 'David Yurman - Where Design Meets Art' during Milan Men's Fashion Week Fall/Winter 2017/18 on January 14, 2017 in Milan, Italy. (Photo by Venturelli/Getty Images for David Yurman)

Photos and information: image.net


Hits: 6488 | Leave a comment