MonteNapoleone District, Milano Unica and Robb Report present "The Modern Man"
From June 10-20, in via Montenapoleone, a photography exhibition, devoted to fair play and the modern man, creates a Milan-Florence axis that reinforces at an international level the pre-eminence of Italian Men's Fashion Week. Focus of the first exhibition: the jacket.
Masculine fair play comes to the streets of Milan with The Modern Man. MonteNapoleone District, the association responsible for the worldwide promotion of this mecca of excellent shopping, Robb Report, the manual of modern luxury, and Milano Unica, an international show for top of the range textiles and accessories, are the promoters of a creative photographic exhibition focusing on an article of modern man's clothing. On display in via Montenapoleone from June 10-20, it is under the patronage of the Camera Nazionale della Moda Italiana (National Chamber for Italian Fashion) with the welcome support of Pitti Immagine Uomo, which will host from June 13-16, in the Fortezza da Basso in Florence, a totem pole dedicated to the exhibition.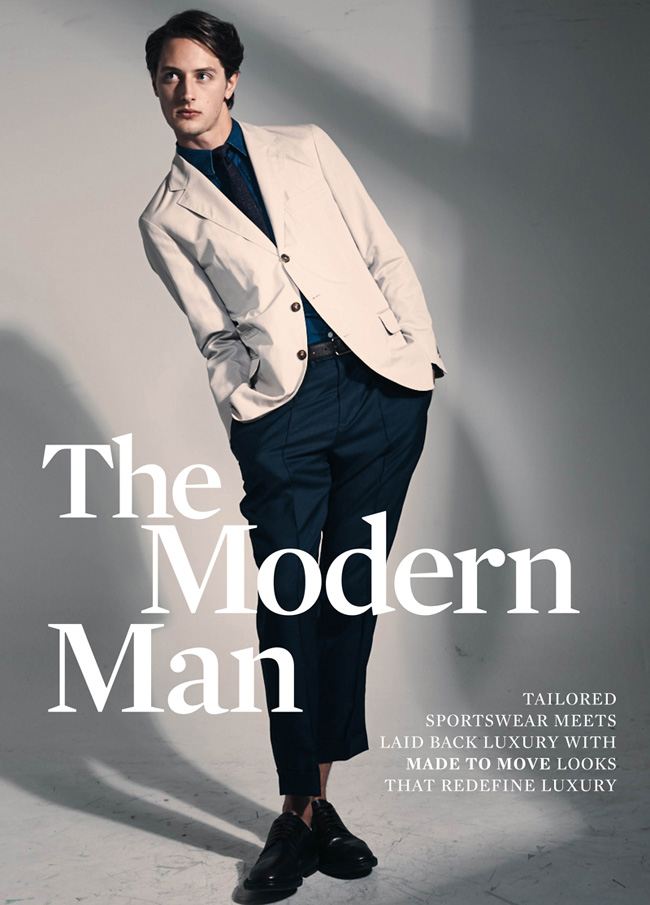 The first of a series of events that, during Men's Fashion Week will analyse various items of men's clothing, The Modern Man for its first exhibition starts with a basic item, the jacket, to celebrate its ability to add the final, original touch to every look. The photographic exhibition, consisting of ten two-sided totem poles, designed by Robb Report, the 'bible' for contemporary luxury, which recently unveiled an aesthetic refresh and redesign of the brand, encompassing both the print magazine and the website, was curated with the collaboration of Alex Badia, the esteemed Fashion Director of WWD, with the aim of presenting ten looks from ten Italian brands illustrating the key roles of textiles and accessories. Each image represents balances classic style with extravagance, creating looks of casual elegance which at the same time redefine the concept of luxury.
Milano Unica, the salon which presents the most prestigious textiles, dedicated to top of the range fashion, is taking part in the project as an indispensable link in a process that breathes life into fashion. "Milano Unica has always participated because it offers stylists the opportunity to choose the best for their collections. The exhibition designed with our partners shows how an art form that is centuries old, when combined with state of the art technology, can create textiles that are both classic and avant-garde which become the 'must haves' for designers. These textiles are the raw materials for high quality garments, exclusive because of their cut, design and "feel". These are fundamental qualities for the modern man. We are very satisfied to be able to demonstrate the importance of our textiles because our companies are at the very heart of Italian excellence," states Ercole Botto Poala, President of Milano Unica.
According to Guglielmo Miani, "Milan has for a long time been considered by those gentlemen who walk these historic streets in search of a stylistic identity, to be the place where men's fashion and style originate. The choice of items for their own wardrobes, and the manner in which they wear those items, reflect a unique personality. But beyond the experiential journey which, thanks to Robb Report, enables anyone who strolls along via Montenapoleone to interact with and be inspired by the jackets, this exhibition offers us the opportunity to narrate what is closest to our hearts, the entire supply chain, from the thread to the finished garment. A unique and distinctive approach for which Milano Unica offers its essential contribution. Furthermore, this first collaboration with Pitti Immagine Uomo represents an important step towards the construction of a Milan-Florence axis with the aim of reinforcing at an international level the pre-eminence of Italia Men's Fashion Week."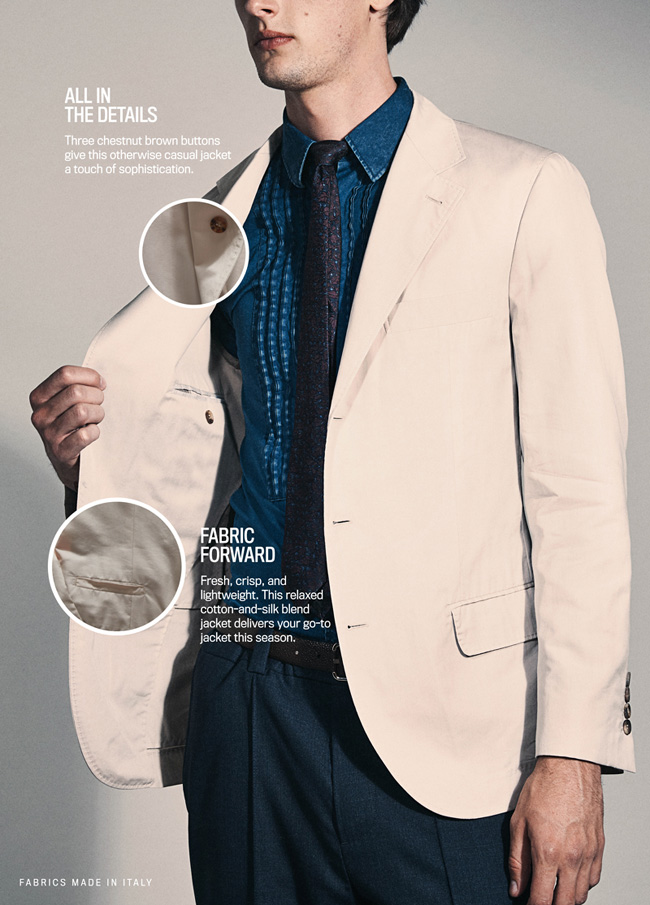 A drinks party organised by the three luxury fashion companies together with Pitti Immagine Uomo and CNMI (Camera Nazionale della Moda Italiana – National Chamber of Italian Fashion) will celebrate on June 16 in the VIP Lounge of MonteNapoleone the first stage of this exhibition dedicated to the modern man.


Hits: 4133 | Leave a comment