Swarovski launched fall/winter 2019/2020 innovations at Munich Fabric Start
I visited Munich Fabric Start from 4th to 6th September and passed by the booth of Swarovski, sparkling again with its amazing crystals.
Swarovski presented its innovations for Fall/Winter 2019/2020 there in help of all fashion designers and brands, who care for shining details.
This season's theme is Be Yourself, reflecting the global trend for individualism, self-expression and self-discovery, and the increasing value placed on uniqueness and individualization.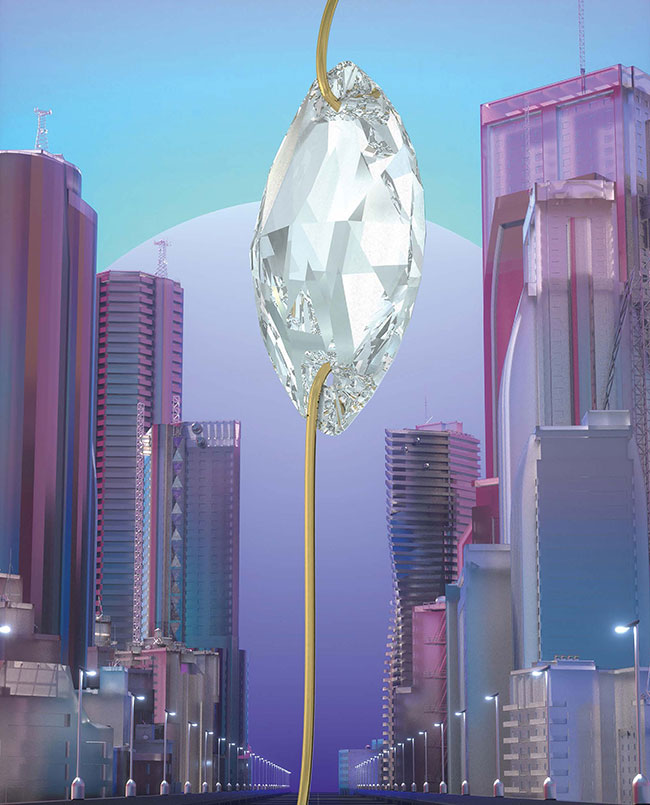 The current desire to make an individual statement has been translated into key trends that reflect four aspects of self-discovery: Check Yourself seeks continuity and stability as heritage designs are re-issued and individualized for urban settings; Find Yourself sees off-grid living and back-to-nature styling becoming mainstream; Excess Yourself goes for Luxe Minimalism with exaggerated forms and look-at-me designs; and Dress Yourself makes grand, theatrical statements in everyday dressing.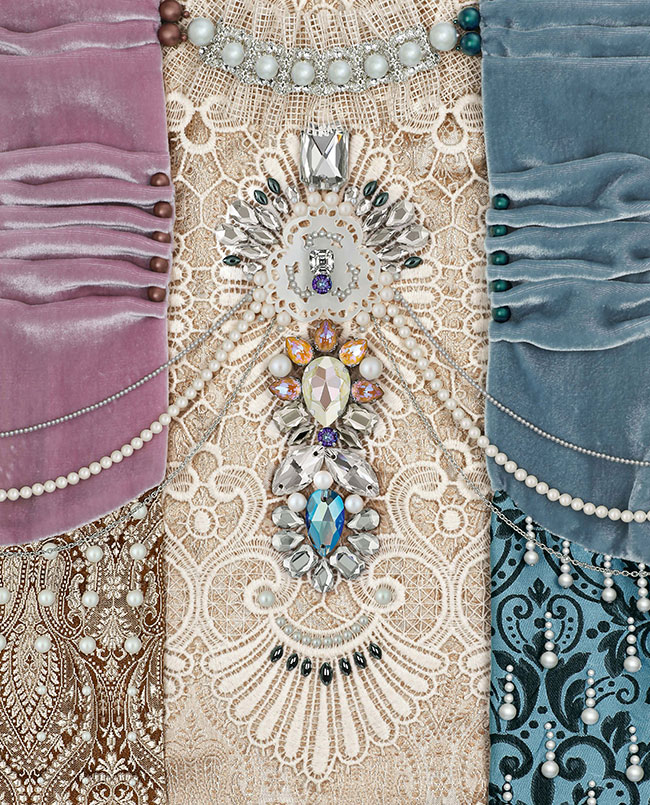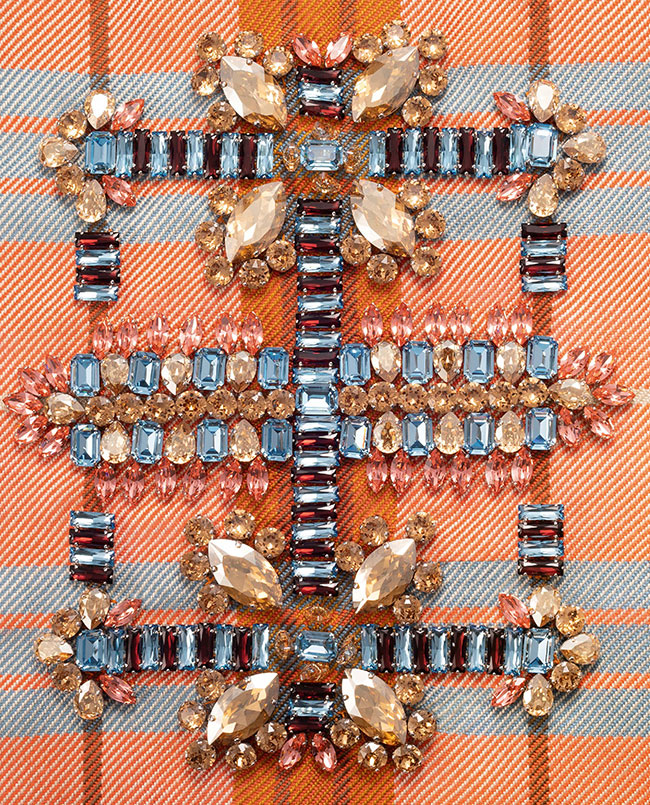 Innovations Fall/Winter 2019/2020
Heritage gets a modern makeover with Swarovski's exclusive Imperial Cut. Based on the famous Asscher Cut (an iconic diamond cut), it brings exceptional brilliance and a fine-jewelry finish to classic pieces. It also mixes well with other Fancy Stones in gem-inspired colors to make a contemporary statement. Ideal for giving a modern-vintage feel to engagement and college rings.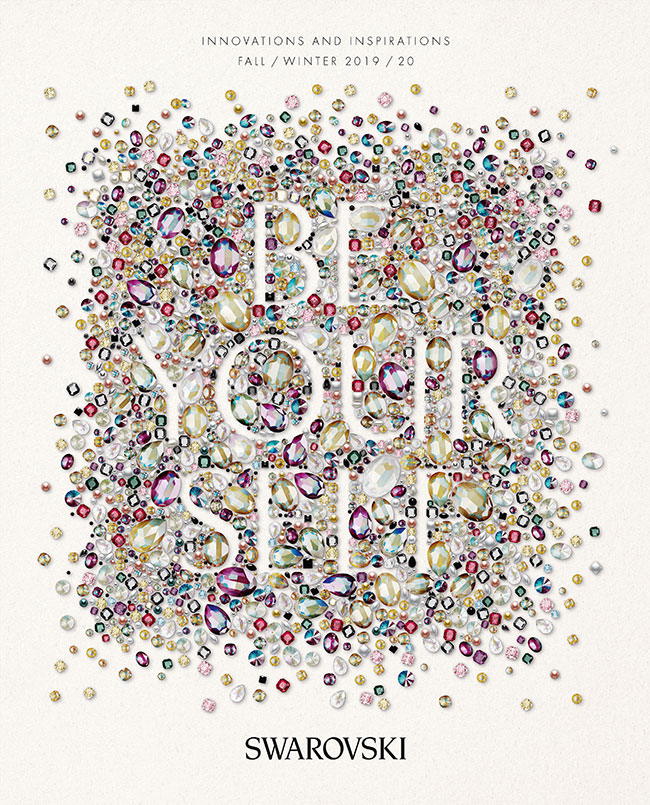 At last it's possible to apply crystals to tricky fabrics that are incompatible with Hotfix. Synthetic Coldfix is Swarovski's new glue developed specifically for this purpose, and available for Crystal Fabric and Crystal Fine Rocks. Needing minimal pressure and little or no heat, Coldfix makes it possible to quickly and easily embellish functional or delicate fabrics. This opens up myriad creative possibilities, including in-store customizing for apparel and accessories.
The latest additions to the Pearl Family bring new versatility to a popular category. With over fifty colors and effects, Crystal Pearl 2mm is suited to filigree designs, seed beading and intricate embroidery. Iridescent Tahitian Look Pearl, inspired by the rare saltwater pearls found in Tahiti, has an eye-catching yet natural look. New Cabochon Flat Backs Hotfix and Cabochon Pearl Flat Backs Hotfix give with their lustrous finish an alluring 3D luminosity to textiles.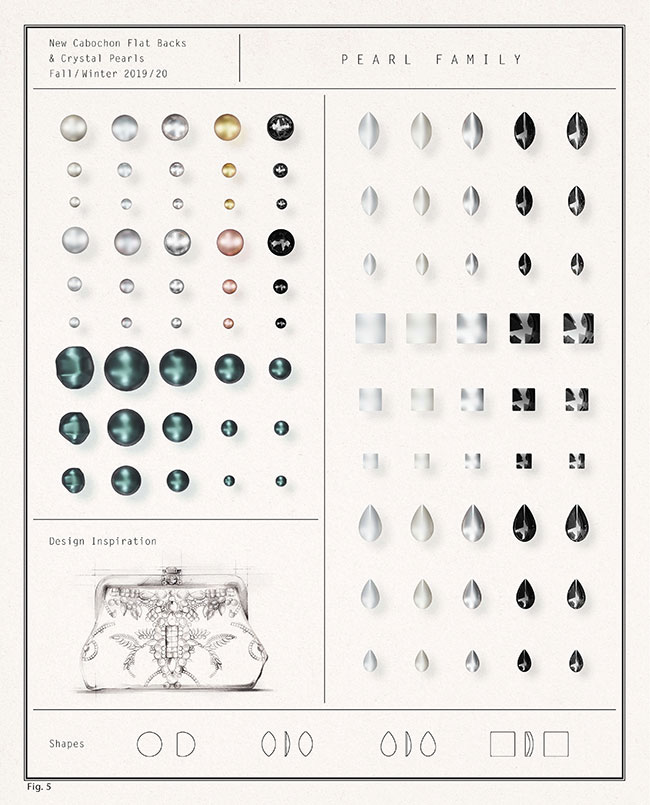 Crystal LacquerPRO DeLite Effects offers five nature-inspired shades: Crystal Light Grey, Crystal Army Green, Crystal Ochre, Crystal Burgundy, Crystal Cappuccino. They are a beautiful reminder to enjoy Mother Earth's bounty and live sustainably. Their subtly highlighted facets will give luxurious depth and opaque sparkle, and they mix and match brilliantly with Shimmer or Shiny LacquerPRO effects.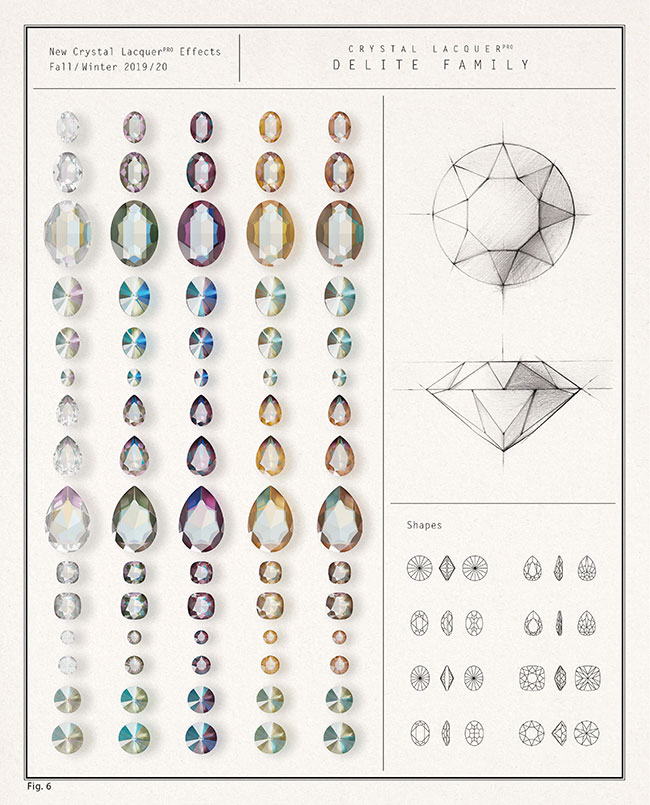 Hits: 11540 | Leave a comment