By Imelda bags - originality and luxury
At the ninth edition of Castilla y Leon Fashion week the Spanish company by Imelda showed its collection handbags and shoes for Spring-Summer 2009. The collection is very romantic. A part of it is inspired by the waves in the sea and the bags contain a lot of frills. The other designs are inspired of the typical for Spain bull fights. The colors of the bags are warm and bright - green, pink, sea blue, white, orange, sand and earth nuances. The leather is natural, the make is perfect.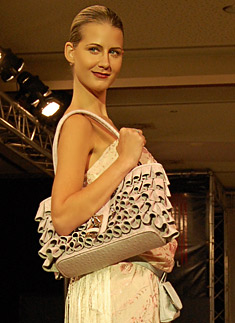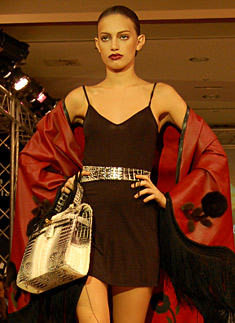 Models from the leather of ostrich, crocodile, python, frog etc. are also offered.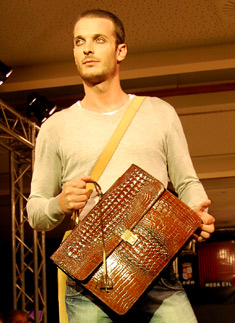 Designer of the collection is Imelda Sánchez.
Photos:
1. - 4. Models of bags by Imelda
© Dialog Textil
5. The designer Imelda Sánchez together with Silvia Kabaivanova, manager of Fashion.bg in front of the stand of by Imelda during the Castilla y Leon Fashion week.
© Fashion.bg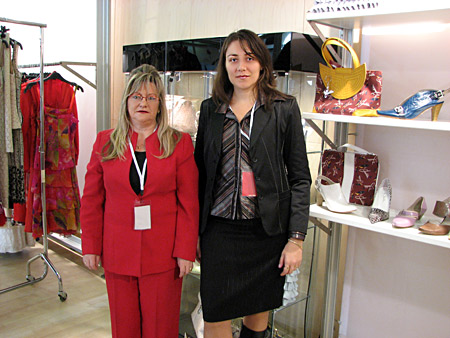 If you are an importer and you are interested in the presented goods, you can contact the organizers of Castilla y Leon Fashion week Ade Internacional EXCAL, in order to visit the next edition of the event in March 2009.


Hits: 9189 | Leave a comment