Virginia Zdravkova presented her third collection "Lavazza"
With an impressive gala-spectacle in "Kempinski Hotel Zografski", the three time bearer of the award "Golden needle" of the Academy for fashion Virginia Zdravkova presented her collection "Lavazza", inspired by the images of the calendar for 2009. The talented designer for third time created collection, inspired by the famous brand coffee. Some days ago, she even loaded with money her collection of the last year "Lavazza", as she obtained "Golden needle 2008" of the Academy for fashion – this time for fashion spectacle, inspired by the calendar of the aromatic drink.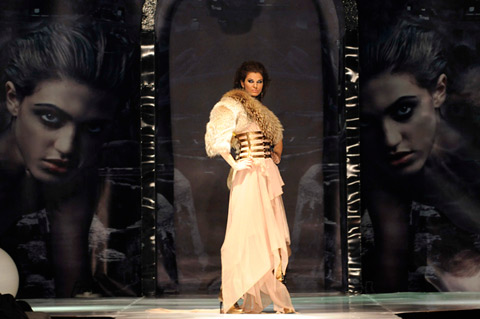 Presenter of the gala-spectacle was Niki Sotirov and ballet "New Ex" recreated with dance and music the specific Italian spirit and temperament.

Collection "Lavazza" this year is wholly subordinated to the Virginia Zdravkova's philosophy to create toilets for the beautiful women, who want to look elegant and refined, but also irresistibly feminine and attractive. In this way the designer interprets the main topic of the calendar "Lavazza", inspired by the Italian sensuality and way of life.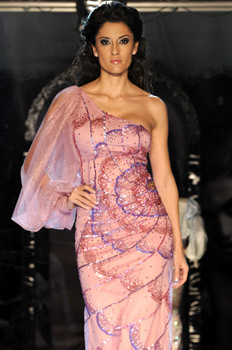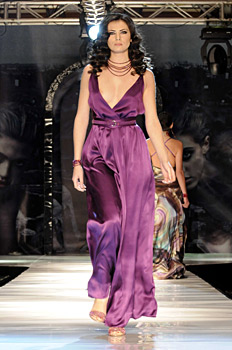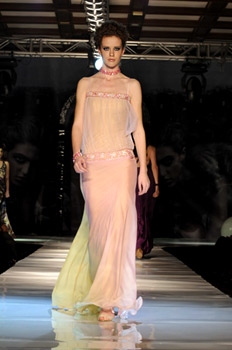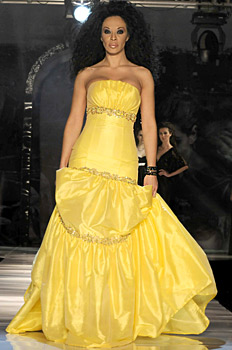 The collection includes 31 models. The silhouette is tidy at the body, as it underlines the line of the woman's figure. Sex-appeal waves from the deep necklines and from the naked backs. Original accents in the collection are belts with crystals, chiffon sleeves, new construction corset-belts, jewels and brooches. In the spirit of the refined Italian fashion, Virginia Zdravkova uses materials as satin silk, taffeta, silky chiffon, transparent materials and original printed silk with the logo of the brand. The motley color palette is in unison with the sunny Italian detachment and includes lilac, orange, yellow, green and of course, black.

Photos:

1. – 5. Models of Virginia Zdravkova from collection "Lavazza".

Photo: © Moni Frances

Read more in Fashion Lifestyle Magazine


Hits: 15056 | Leave a comment