Award-winning TINTEX Textiles shows water saving solutions at Performance Days
Two of TINTEX's fabrics have made it into the PERFORMANCE FORUM Jury's Pick Category that represents fabrics which are a valuable contribution to this season Performance Days Focus Topic "WATER – OUR RESPONSIBILITY"
See, touch and experience the latest collection from TINTEX as they reveal a wonderful range of innovative fabrics that redefine fashion, inspire creativity, spark emotion and optimize responsible solutions. TINTEX, being an ingenious leader in textile and research innovation for over twenty years, transforms a new generation of cotton and other natural based materials. Established in the Porto region as authorities in superior dyeing and finishing techniques making TINTEX Textiles the perfect choice for fashion.
All the recent awards bestowed, demonstrate TINTEX continue research and commitment. They have been awarded for the Best product of the Base Layer Category by ISPO jury, moreover they have just received the prestigious German Design Awards 2019 and last but not least, they are selected as finalists for the Future Textile Awards in the category Best Innovation for Sustainable Textiles. TINTEX continues to lead the way, as they proudly take part in the Make Fashion Circular initiative, by the Ellen MacArthur Foundation and activate change industry wide. This initiative aims to collaborate and innovate towards a new textile economy based on the principles of a Circular Economy.
In addition, since this November, TINTEX is a bluesign® system partner, thus means that they are responsibly acting parties of the textile value chain committed to applying the bluesign® system, continuously improving their environmental performance and always been focused on a sustainable future.
A milestone for TINTEX and fashion, as they launch Naturally Clean - an exceptional smart finishing process that is uniquely responsible. Naturally Clean enhances the natural beauty of cotton, takes a cost effective modern approach to eliminate aggressive treatments and optimizes clean surfaces, vivid colors, providing an exquisitely smooth handfeel. Naturally Clean achieves this by using Novozymes technology, a company that is indeed the world leader in biological solutions. Second, using textile chemicals with the lowest possible environmental impact, without compromising performance, from Beyond Surface Technologies AG. Naturally Clean maintains the original characteristics for an extended period of time. All materials are Oeko-Tex and soon bluesign® certified, thus eliminating harmful substances.
TINTEX' Autumn/Winter 2019/2020 collection includes vibrant tones, refreshing turquoise and electric green, light and warm copper with chocolate browns that connect the natural and spiritual in an extrasensorial universe. Infused with a stunning palette of nostalgic and multicultural colors - warm yellow with darkened reds, dynamic purple with urban greys - that express globalization and human connection.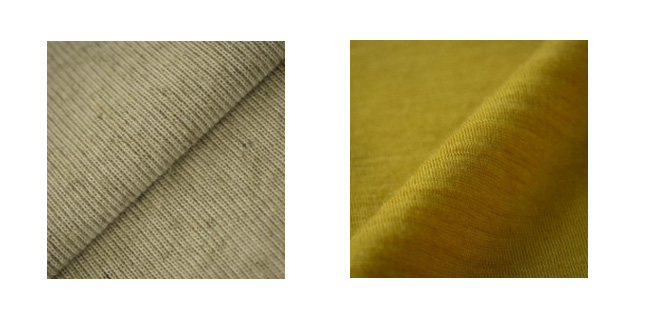 Key smart ingredients of the season are:
- A New Generation of Cotton: GOTS certified organic cotton, Supima® cotton, and ECOTEC® by Marchi & Fildi the smart cotton that saves up to 77.9% water consumption and introduces the concept of a circular economy.
- SeaCell™ and Smartcel™: produced using the Lyocell process in a closed loop with no chemicals released as waste. The patented process of SeaCell™ allows that the positive properties of the seaweed are permanently preserved within the fiber, even after multiple washing cycles. Smartcel™ includes the essential trace element zinc providing anti-inflammatory capabilities. - REFIBRA™ by Lenzing technology involves upcycling a substantial proportion of cotton scraps e.g. from garment production, in addition to wood pulp, where the raw material is transformed to produce new TENCEL™ Lyocell fiber to make fabrics and garments.
- Bemberg™ by Asahi Kasei: A new generation GRS Certified material, made from cotton linters, with a biodegradability certification by Innovhub. A matchless, high tech natural material, with a special handfeel and aesthetics.
- ROICA™ by Asahi Kasei
- ROICA™ EF has a percentage of pre-consumer recycled content that is more than 50%, and thanks to this it has been GRS (Global Recycled Standard) certified.
- ROICA™ V550 a premium stretch innovative yarn boasting the Cradle to Cradle Certified™ Gold Level for Material Health product and ingredients as it was evaluated throughout the supply chain for lower impacts on human and environmental health. Striving toward eliminating all toxic and unidentified chemicals for a safe continuous cycle. Hohenstein Environment Compatibility Certificate - ROICA™ proudly breaks down without releasing harmful substances.

Of special interest this season, the two TINTEX's fabrics that made it into the PERFORMANCE FORUM Jury's Pick Category for their contribution to this season Topic "WATER – OUR RESPONSIBILITY". A smart rib developed to reduce the water usage as most as possible, from cultivation of raw materials until fabric finishing. A blend of TENCEL™ Modal, cellulosic & biodegradable material treated with no hazardous chemicals, pesticides nor fertilizers, and European hemp, a fast-growing plant that requires very little water and no herbicides, pesticides, synthetic fertilizers or GMO seeds. Both fibres are biodegradable.

The second selected article is a 100% Merino Wool jersey made unique thanks to Colorau® by TINTEX, a patented natural dyeing process technique that uses vegetable herbs and extracts. A great amount of water was saved by avoiding subsequent washing steps. Also, lower water pollution is achieved by avoiding synthetic dyestuffs.


Hits: 10017 | Leave a comment