Pantone revealed the Colour of 2019 - Living Coral
An animating and life-affirming coral hue with a golden undertone that energizes and enlivens with a softer edge
Vibrant, yet mellow PANTONE 16-1546 Living Coral embraces us with warmth and nourishment to provide comfort and buoyancy in our continually shifting environment.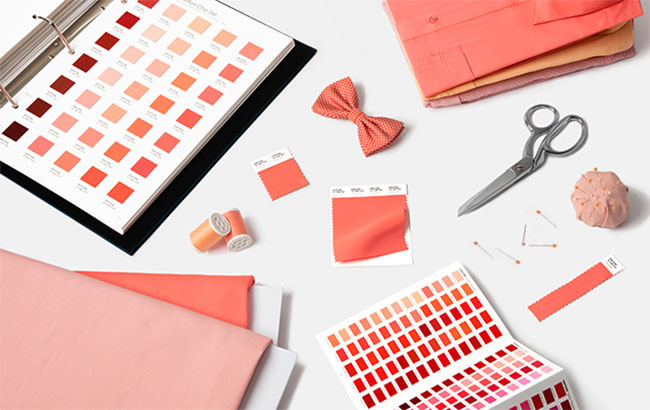 In reaction to the onslaught of digital technology and social media increasingly embedding into daily life, we are seeking authentic and immersive experiences that enable connection and intimacy. Sociable and spirited, the engaging nature of PANTONE 16-1546 Living Coral welcomes and encourages lighthearted activity. Symbolizing our innate need for optimism and joyful pursuits, PANTONE 16-1546 Living Coral embodies our desire for playful expression.
Representing the fusion of modern life, PANTONE Living Coral is a nurturing color that appears in our natural surroundings and at the same time, displays a lively presence within social media.
LIVING CORAL IN FASHION AND ACCESSORIES
Living Coral inspires experimentation and playful expression in both men's and women's street and runway styles. The warm shade suggests comfort and positivity in simple color stories, but becomes more explorative and effervescent in patterns, textures, and even monochrome looks. An appealing accent shade, PANTONE Living Coral provides a striking contrast across the color spectrum.
LIVING CORAL IN GRAPHIC AND PACKAGING DESIGN
Living Coral is naturally ideal for packaging applications. Warm and welcoming, this life-affirming shade invites us to reach out and touch.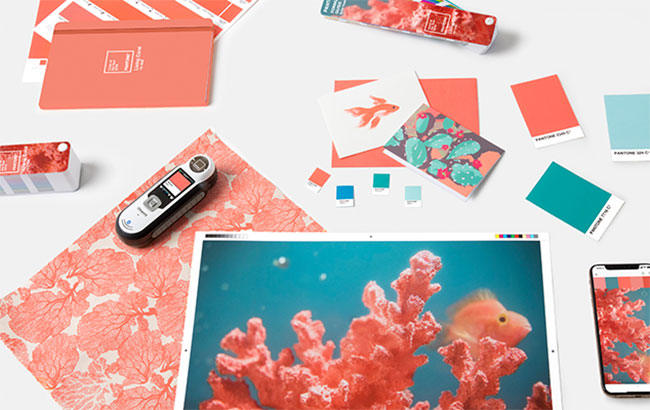 LIVING CORAL IN PRODUCT DESIGN
Living Coral is naturally suited for product across all ages and genders. Materials with texture and convivial colors such as PANTONE 16-1546 Living Coral appeal to our desire for products exhibiting humanizing and heartening characteristics.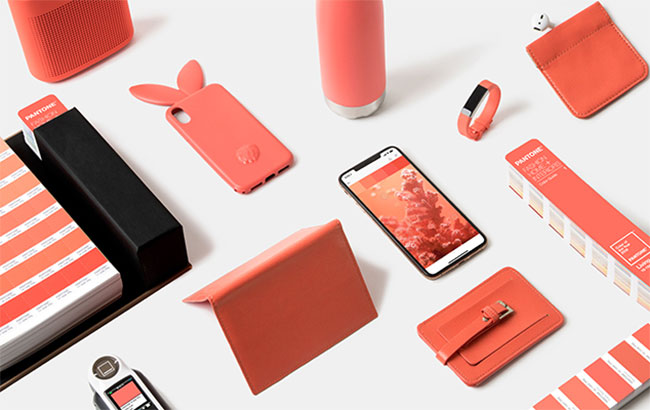 LIVING CORAL IN BEAUTY
As a life-affirming hue that complements all skin tones, PANTONE Living Coral brings natural color to beauty in blush, eye, and lip. Uninhibited, playful looks are also emboldened by Living Coral, which, as the center of a kaleidoscope of color, encourages experimentation in beauty with palettes, textures, shimmers, and sheens.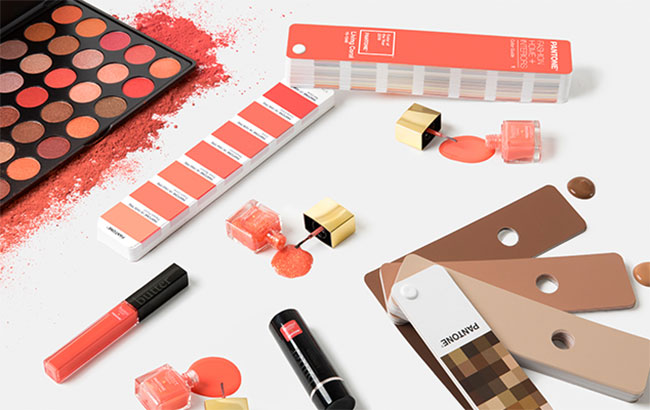 LIVING CORAL IN INTERIOR DECOR AND FURNISHINGS
When used as a bold statement in settings and d?cor, Living Coral fosters immersive experiences such as pop-up installations and interactive spaces, tied to a playful spirit. As a color linked to tactility and human connection, PANTONE Living Coral in shag rugs, cozy blankets, and lush upholsteries create a warm, comforting, and nurturing feeling in the home. With its ebullient nature, PANTONE Living Coral adds a dramatic pop of color to any room setting whether in decorative accessories, tabletop, or on the wall.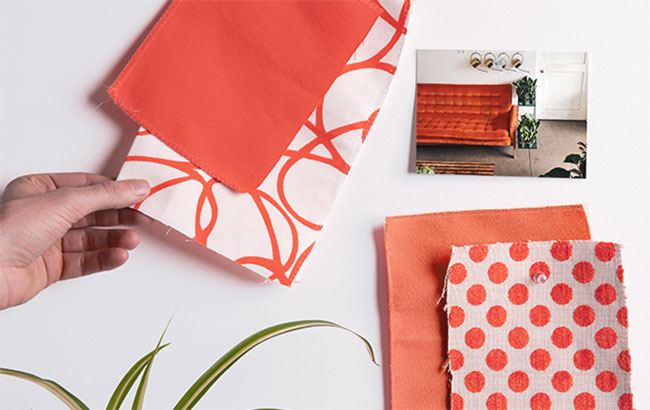 LIVING CORAL IN SOCIAL MEDIA
An organic shade, Living Coral is striking in digital mediums, evoking the same inspirational feeling ignited by our natural surroundings. Living Coral's vibrancy and buoyancy captivates our attention in social media and digital design.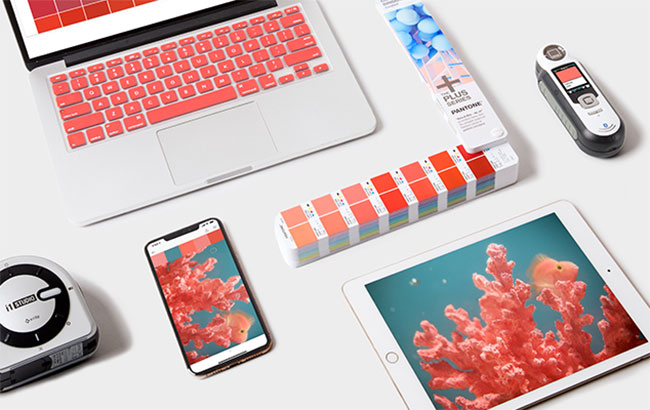 Pantone has created five different color palettes that feature PANTONE 16-1546 Living Coral to help you bring this year's special shade into your designs and illustrate the dynamic nature of this color within various combinations.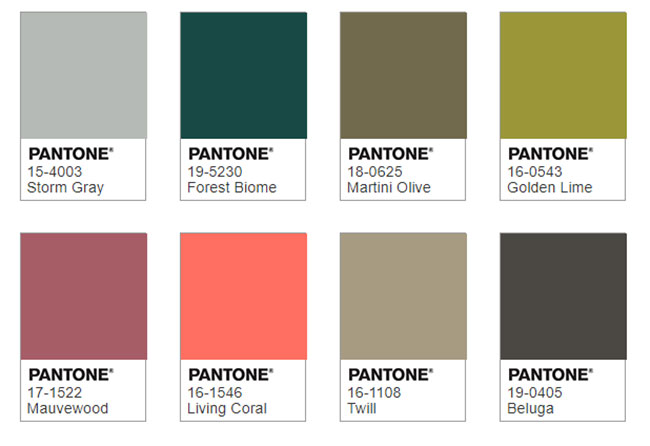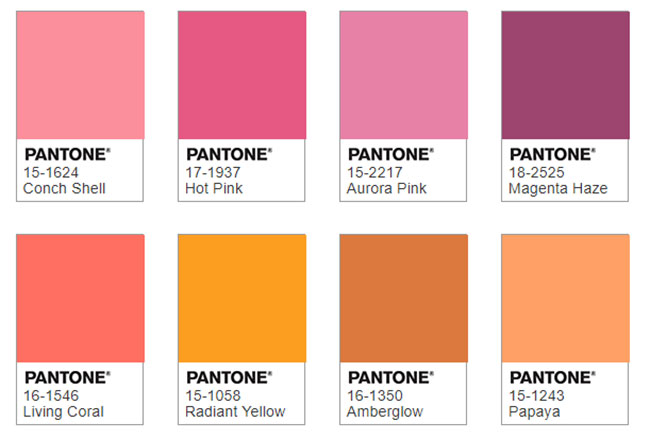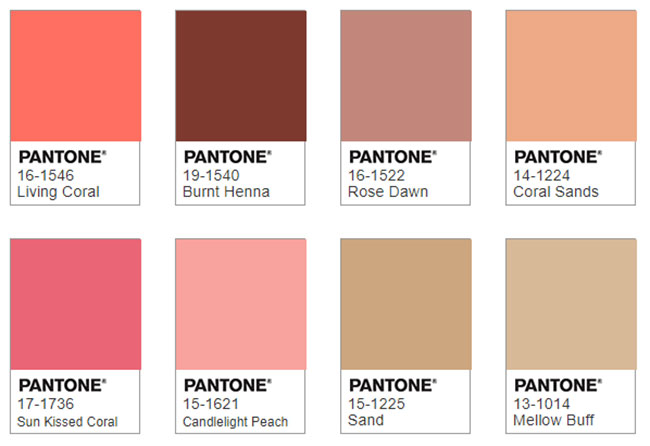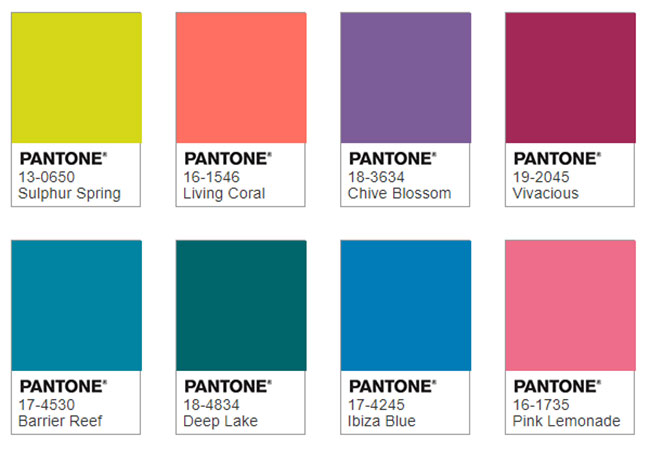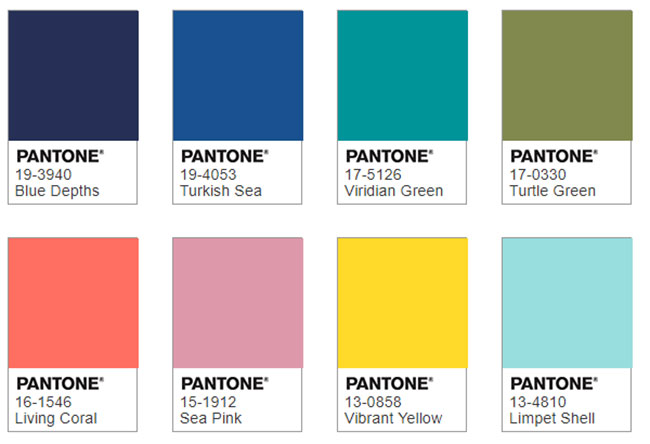 Hits: 7737 | Leave a comment