Dashing Tweeds collection inspired by the golden era of Hollywood
The collection this season has been inspired by the golden era of Hollywood. Languid yet elegantly tailored suits, wide legged trousers worn high on the waist and easy one-button jackets with flattering flowing lines.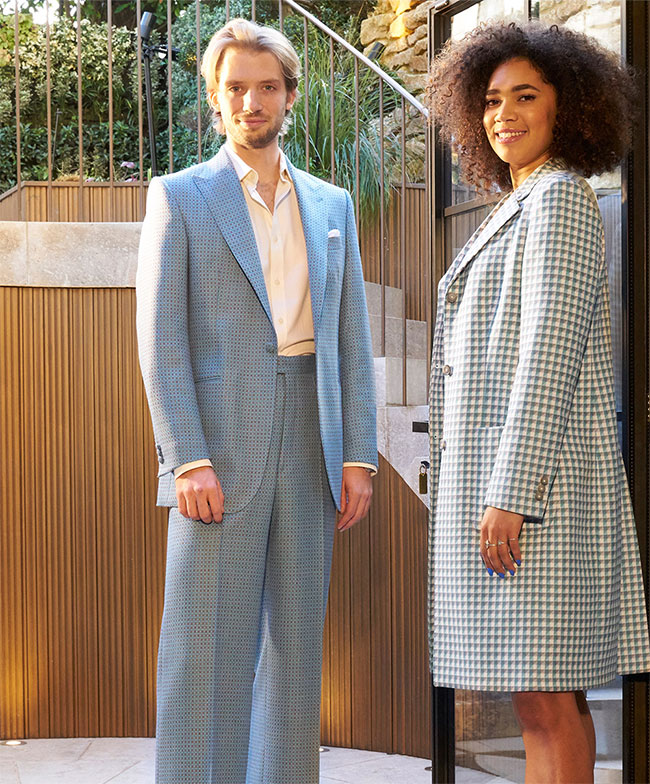 The whole effect in pastel blues bestowing a sophistication that never goes out of fashion. or this shoot we used our made to measure tailors. They offer a flexibility that can accommodate most silhouettes. We pushed them to the limit to create the Oxford bags as sported by Zackary and the long coat jacket as seen on Aramide, but you can rein it in to suit your personal style. Made to measure process is simple and takes around 30 minutes.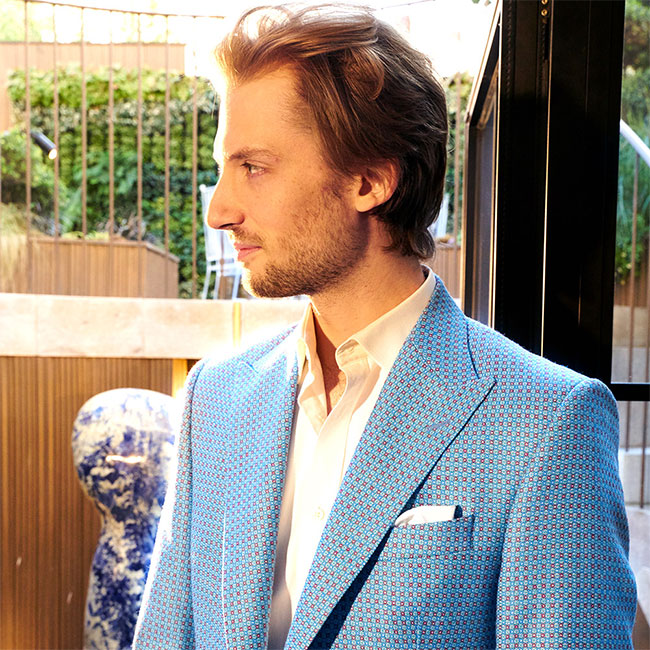 You try on a standard tailored suit in your size and we take all your measurements against this classic form. The shape will then be adjusted in numerous ways to ensure the perfect fit. Next comes the fun element of styling, you can choose whole suits or individual items. They guide you through the range of options; double or single breasted jackets, various lapel shapes and sizes as well as lots of pocket choice. They stock examples of various suits to help you visualise your creation but if you have a favourite suit or cuttings from a magazine then do feel free to bring them along.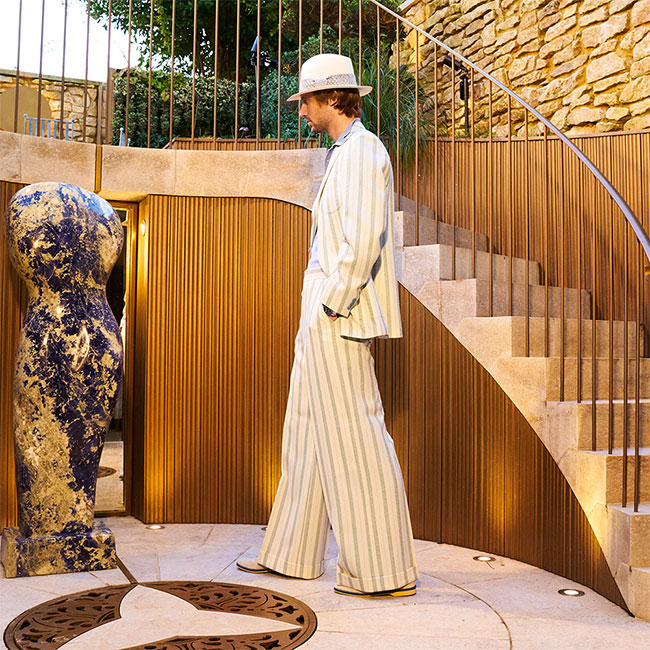 Excitingly their tailoring service is now available for woman as well as for men. The suits are tailored to a full finish in one step and this takes around six weeks. For the final fitting we perform alternations to ensure trousers and sleeves are exactly the right length and this just takes a day or two.
In addition to suits Dashing Tweeds can tailor overcoats or more closely fitted body coats which can be worn without a jacket underneath.
As well as their fabulous cloth designs they stock some classic Harris Tweeds and traditional suitings. They also have a large range of linings and buttons for you to choose from.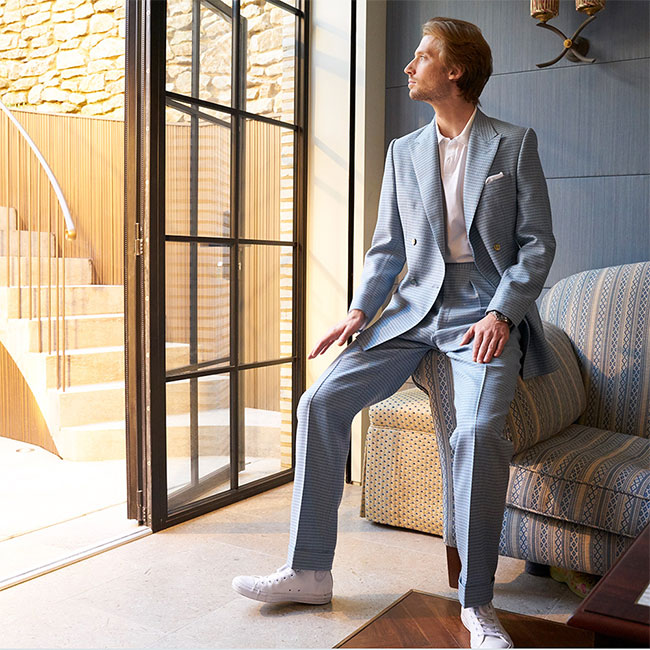 If you're in a hurry they can have a suit tailored for you in just two weeks using their express service. However, it's best to plan ahead, so now is a good time to drop by and order your summer suits.


Hits: 5176 | Leave a comment