How Has the Coronavirus Pandemic Affected the Fashion Industry
It was during the epidemic that fashion weeks took place in New York, London, Milan and Paris, where editors, buyers, and stylists from all over the world come together every year. We tell you how the spread of the virus affected the fashion industry.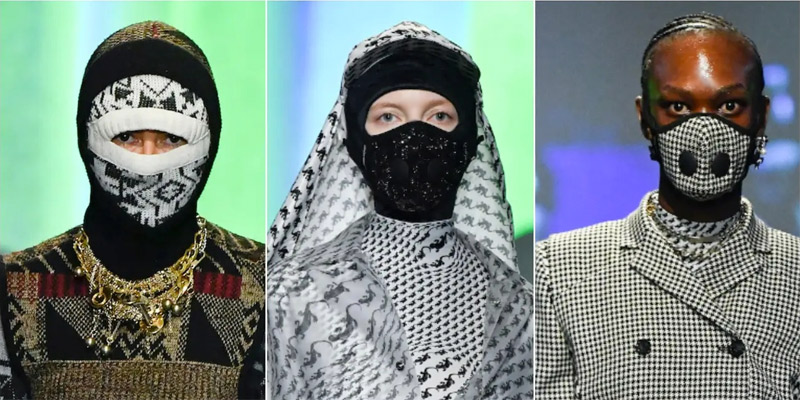 Shows in an empty hall...
Fashion Week in Milan started on February 18th and ended on the 24th. At the same time, Italy recorded a sharp increase in the number of cases: as of February 23, a new coronavirus infection was detected in a hundred and fifty people. The Italian authorities have closed to visitors eleven cities in the north of the country. In Venice, the last two days of the annual carnival were canceled, while in Milan, the La Scala theater closed. There were also two shows in a completely empty hall, including Giorgio Armani, which is considered one of the most important in the entire schedule. "The show will take place behind closed doors due to the recent outbreak of the new coronavirus in Italy, and will be broadcast live from an empty theatre on the Armani website. "Please do not come to the show. We made this decision to protect the health of all those invited so that they do not have to visit the crowded premises," the brand's official announcement said.
Cancellation of whole weeks of fashion
Due to COVID-2019, several Asian fashion weeks were canceled at once. At the end of March, shows in Beijing and Shanghai were scheduled: the first week was scheduled to start on March 25, the second week - just a day later. On the second of March, it became known that there would be no Fashion Week in Tokyo, it was planned from 16 to 21 March. Shortly before that, the organizers of the watch exhibition in Basel, one of the largest and most important in the world, announced that it would be moved to January 2021 - this is due to the ban of the Swiss authorities on mass meetings of people. At the same time in Switzerland - according to data as of March 5 - ninety cases of infection were diagnosed, none of which ended in the death of a patient. Finally, the Monte-Carlo Television Festival postpones its 60th anniversary.
How are fashion brands fighting the new coronavirus
The most obvious way to help fight the epidemic is, of course, to donate money. On January 27, LVMH donated $2.2 million to the Chinese Red Cross Society; Kering donated $1.1 million. The Richemont Group, which owns Cartier, Chloé and many other brands, donated 1.4 million dollars to fight the new coronavirus. Dolce & Gabbana was also involved in the process, for whom helping to invent the vaccine as soon as possible can be an important reputation boost after a racist scandal. The Italian brand unites with the private Italian university Humanitas, which is known for its study of medical sciences. "We felt we had to do something to fight this destructive virus, which originated in China but threatens all of humanity. It was important for us to make the right choice," said Domenico Dolce and Stefano Gabbana.


Hits: 8006 | Leave a comment