Invitation-only Ambassadors Club launched in Dubai
An exclusive invitation-only lifestyle and business club, has debuted in Dubai - The Ambassadors Club. It is founded by H.H. Count Oliver of Wumbrand-Stuppach of the imperial family of Austria.
The Ambassadors Club combines lifestyle benefits with those of a business network - creating a platform for members to explore new opportunities and collaborations while enjoying exceptional experiences.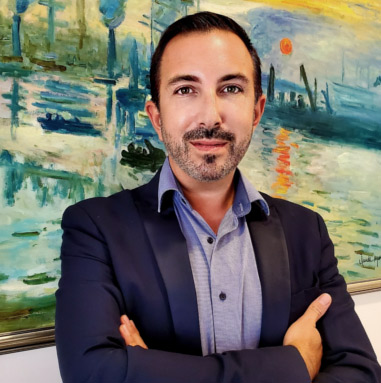 It is the most exclusive business club for the highest tier of client networking and luxurious lifestyle options. At The Ambassadors Club Lifestyle- and Business Club in Dubai they offer all of their clients the guarantee to meet like minded people from the U.A.E and abroad - from celebrities, to government officials, to sports stars and most of all, successful business people from all over the world, who you will be able to network with and create opportunities with to progress your lifestyle and business portfolios.

Far from just a place to expand your business contacts however, the Ambassadors Club offers a key to some of the best luxuries and social events on offer. The life of an international businessman, or high profile figure, comes with a level of stress and pressure that only a few can truly understand. You will not only find that understanding here, but you will also be offered the outlets through parties, club events and sporting occasions to take your mind off work for as long as necessary.

When his royal Highness H.H Count Oliver of Wurmbrand-Stuppach founded this club on the occasion of the Expo 2020, he had a vision of an exclusive members club that only a board of members can personally invite, who are allowed to rub shoulders with athletes, artists, celebrities, financiers and business men of the highest calibre.

MEMBERSHIP
This is an exclusive 'by-invitation-only' members club with different levels for entrepreneurs, diplomats, business councils, athletes, sports stars and celebrities, creating an unbelievable opportunity to grow and network better, business chances and a superior social life. If you are interested in this exclusive circle, register your interest here:

AMBASSADORS CLUB ADVANTAGES:
CLUB EVENTS: Regularly scheduled complimentary club events for members in U.A.E, Dubai and Northern Emirates.
NETWORKING: High level networking opportunities to build new relationships in International private business clubs.
V.I.P EVENTS: Exclusive invitations to dining events, galas, sporting occasions, V.I.P art galleries and exhibitions.
TRAVEL: International travel and business flights, as well as 24/7 private jet charter (for  special member rates) and an airport V.I.P service for members in Dubai and selected cities.

Founder and CEO of the Ambassadors Club, H.H. Count of Wumbrand-Stuppach said: "We are thrilled to have Dubai be the launchpad for a very exciting networking and lifestyle proposition. The Ambassadors Club is very different from your standard business clubs. Our clientele is drawn from individuals who wouldn't normally be interested in attending breakfast mornings. These are owners, CEOs and high net worth individuals wanting to socialise with like-minded individuals. They are brought together by common interests and a desire to share in exceptional experiences."


Hits: 6846 | Leave a comment