Pure London Welcomes 28 Polish Brands to their International Programme  
Pure London, the UK's leading trade fashion buying event taking place at Olympia, London from the 17th – 19th July 2022, offers an extensive international programme showcasing fashion collections from over 30 countries including 28 brands from Poland.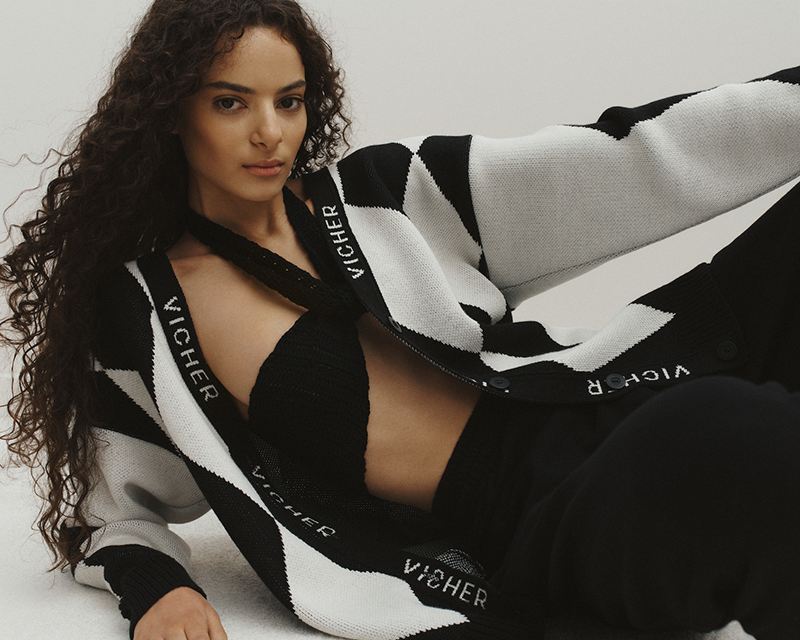 With a strong and growing fashion sector, Poland's micro and small fashion enterprises have developed in recent years, pushing forward with innovation and creativity. Products are now appreciated on global markets, including high quality clothing and footwear, and attractive amber jewellery. Polish products are modern, carefully made and have an attractive price point.
Brands in Poland have benefited from the Polish Development Fund Group's (PFR) 'Go To Brand' Funding, which has offered to subsidise 50% to 85% of the cost of exhibiting at Pure London to Polish brands. The Ministry of Economic Development and Technology of the Republic of Poland promotes native brand products and works to strengthen the image of Poland and the Polish Economy in the world.
The Ministry of Economic Development and Technology Press Office says: "The fashion industry contributes to building a strong and recognisable Polish Economy Brand. It offers many products appreciated on global markets, its technology has developed in recent years and the brands have become increasingly innovative and creative. The development of the industry has been supported for many years by the Ministry of Economic Development and Technology, and the measures taken are aimed at strengthening its global competitive position.
"These include assistance in promoting the industry at major trade fairs held e.g. in the UAE, the USA, Ukraine, Germany, Italy, Spain, and in July at the Pure London in the UK, providing a space for entrepreneurs to establish new business contacts and maintain existing ones. These activities are financed by the EU project 'Promotion of the economy on the basis of Polish product brands - Polish Economy Brand', implemented by the Ministry. It is accompanied by the Go to Brand programme implemented by the Polish Agency for Enterprise Development. Join us at Pure London to learn more about the Polish fashion offer and visit the Polish information and promotion stand."
Melissa Ramage, European Development Manager, Pure London adds: "The recent months have been a time of new challenges for the entire fashion industry. Also, companies had to increase their online presence and adapt to the new needs of consumers. However, it is difficult to imagine the fashion industry without meetings, shows and exhibitions. I'm really happy that this proved right with numerous Polish companies attending alongside the Polish National Stand. We are very glad to welcome 28 Polish companies presenting their brands and contemporary designs among global fashion brands."
The 28 brands showcasing their products at Pure London include:
Paola Collection produces high quality, elegantly refined womenswear combining original designs, an innovative combination of fabrics, and workmanship. Two seasonal collections offer attire for evenings out and everyday meetings, all created at the company's headquarters in Radom, which enables control at every stage of production.
Oucollie is a children's and womenswear brand, carrying unique, hand sewn detachable collars. Each is unique, with the one-of-a-kind pieces designed by a team of passionate women, embroidered, sewn and finished in Poland.
Marlu was created by women, for women. Focused on minimalism, quality and comfort, they design a range of products for every element of a woman's lifestyle. From suits and elegant jacket dresses to tracksuits and casual dresses, Marlu believes the classics never go out of fashion.
Socks&Sandals fuse high quality products with original design. They stand for individualism, non-conformity and breaking well-known patterns. Their shirt designs are based on contemporary elegance in original and unconventional clothes.
RE:SIN creates vegan glasses and accessories inspired by nature. Hand decorated with natural amber, there are no two the same. The brand uses the highest quality, durable and hypoallergenic vegan materials.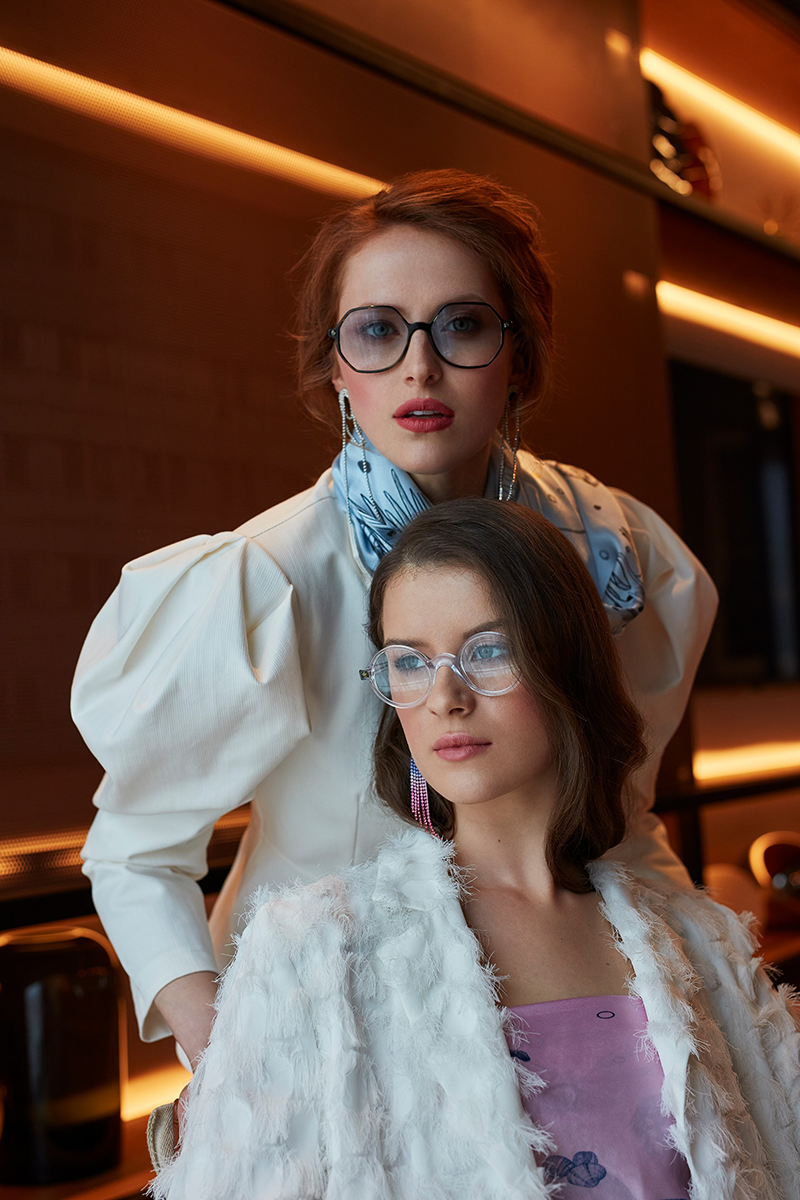 Militu has a slow-fashion philosophy, creating hand made bags that will last for years. Practical, durable, high quality and very feminine, every bag is unique and has its own story.
La Fenice manufactures leather clothing, working with boutiques across Europe, with over 30 years of experience. With no minimum-purchase requirements, they treat every client individually, offering original La Fenice collections as well as white-label products. 
Vicher has a focus on sisterhood, designing unusual and comfortable pieces that express the longing for freedom. Womenswear collections combine traditional crafts with modern designs, keeping pieces fresh and fashionable.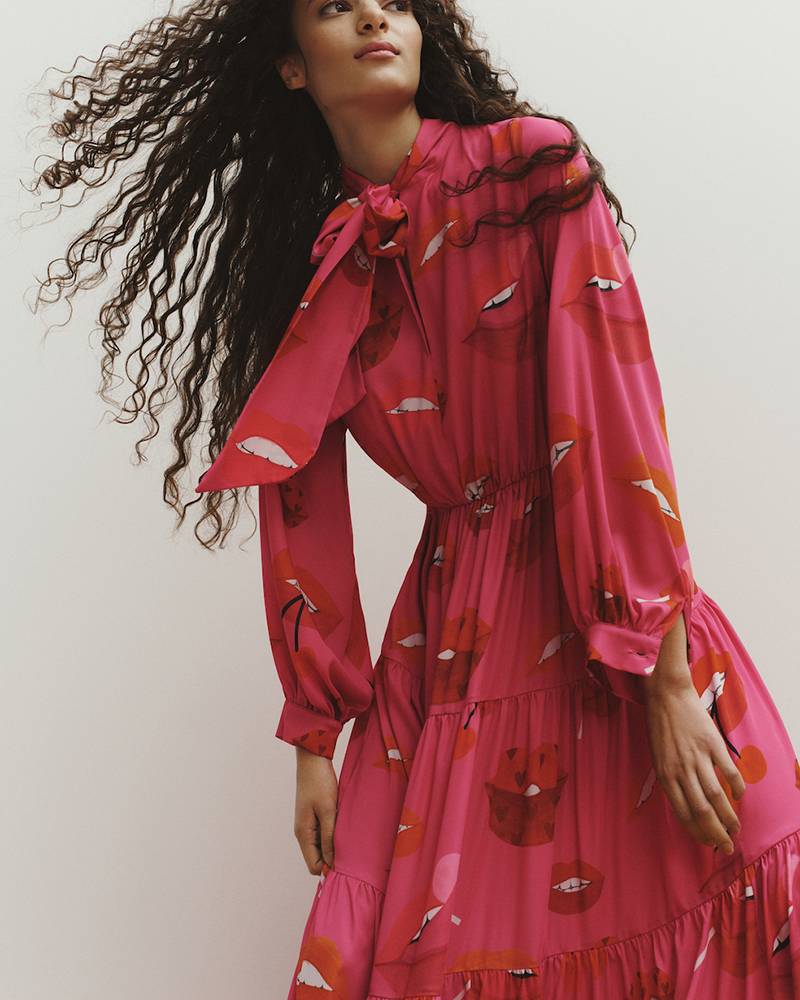 Soul Label focuses on high quality clothes production, selecting fabrics with great care. They use natural yarns for their knitwear and operate with sustainable principles.
Kacper Global produce leather shoes – a 100% polish product that can be found around the world. Their shoes are handmade in accordance with traditional methods of production, exclusively from natural and organic components.
Karen Accessories has designed and manufactured bags since 1995, with three different brands aimed at different customers.
Passion – Free your senses produces elegant lingerie, specialising in high quality products in a variety of designs. A new sports edition fuses fashion and comfort with soft cotton designs, to complement their traditional lingerie and nightwear collections.
Movelle combines timeless design and extraordinary comfort in their lingerie collections, offering bra sizes from EUR 65 band (30) up to 90 (40) and from a B to a K cup. With maximum comfort, the styles are practical, with convertible straps, and matching sets. Movelle also offers swimwear, bridal, pyjamas, robes, sports bras and body suits.
ReinKreacja is made with love for women of all ages. The womenswear is designed in black, with the belief that black is not just a colour, but a style that suits any occasion. With a 'sporty elegant' style, products are made of highest quality materials to support slow fashion.
RedHot combines comfort, functionality and perfect fit. Offering beanies, scarfs, gloves and all winter accessories in one brand, perfect for a mountain hike, city walk, leisure or sport activities.
Rebel Skin are a team of sportspeople who create products for likeminded people. They promote a lifestyle, with handmade products created by a team of mostly women, testing rigorously to create the perfect sportswear.
Panapufa believe in sustainable, local production, combining traditional craftsmanship with innovative materials and trends. Using natural, biodegradable materials, they source the highest quality linen and organic merino wool to create unique, luxurious knitwear.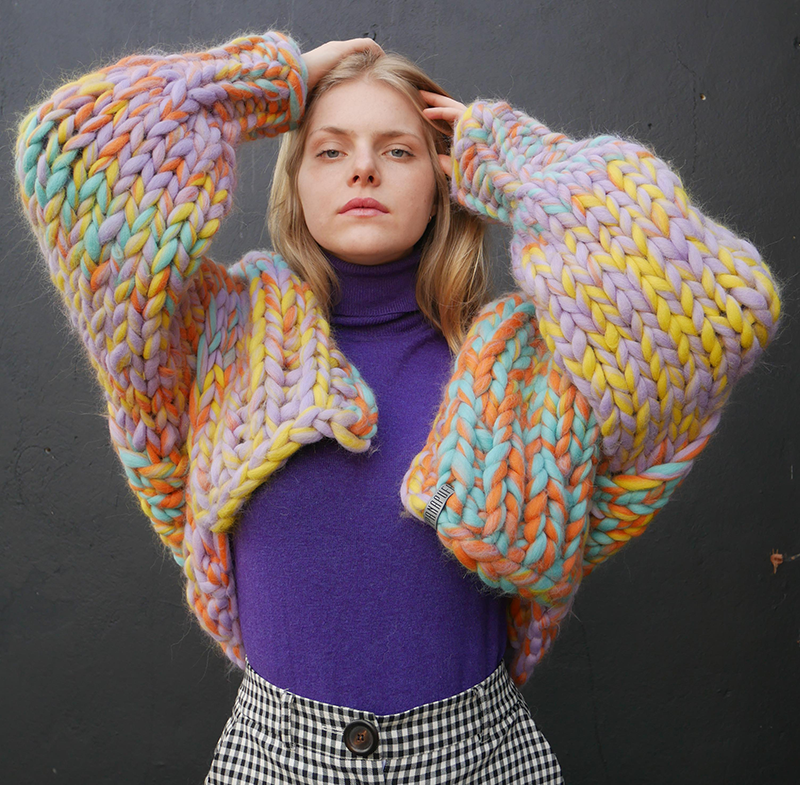 I Love Grain produce pillows filled with grains and hull supplied by local farmers. Clean, organic and pesticide free, these pillows soothe the nerves and aid sleep. Their also produce 100% organic muslin cotton womenswear, as well as body care, cosmetics and nightwear.
Nudyess designs collections for women looking for a combination of ultra feminine style, regardless of changing trends.
Yolo Look create for women who like to look classy, chic and be comfy at once. They offer sweatsuits as well as evening dresses, skirts, sets, suits and pyjamas, worldwide.
Hermatic Square channels the feeling of nostalgia with a modern twist. With a unique aesthetic, they create contemporary leisure and day wear for men and women.
Pinokio offers high quality baby and kids fashion, from the age of 0 to 6, all certified 'safe for a child'. With over 30 years of experience, they use the highest quality cotton and anatomical cut, to ensure freedom for their users, and combine these with colours and cheerful prints.
MalaMi have bold designs that make kids stand out. With a fresh approach to fashion, they use playful motifs and applications in their lines of clothes, shoes and accessories. They run their family business from their own sewing room, supporting the local companies they work alongside.
Hey Popinjay use intense colours and unusual style, inspired by nature. Their children's clothes are created with organic and ecological fabric, with designs created by a Polish artist. Their collection caters for babies and children up to 8 years old.
Paulina Kalenik wants women to feel special and beautiful every day, with collections made from high quality materials including leather, wool and Italian cupro. Clothes are hand sewn in Warsaw, designed to emphasize a woman's figure.
Kamena SC create jewellery using Polish stones. The founders of the company have been friends for over 18 years, sourcing materials locally and paying their workers a fair wage.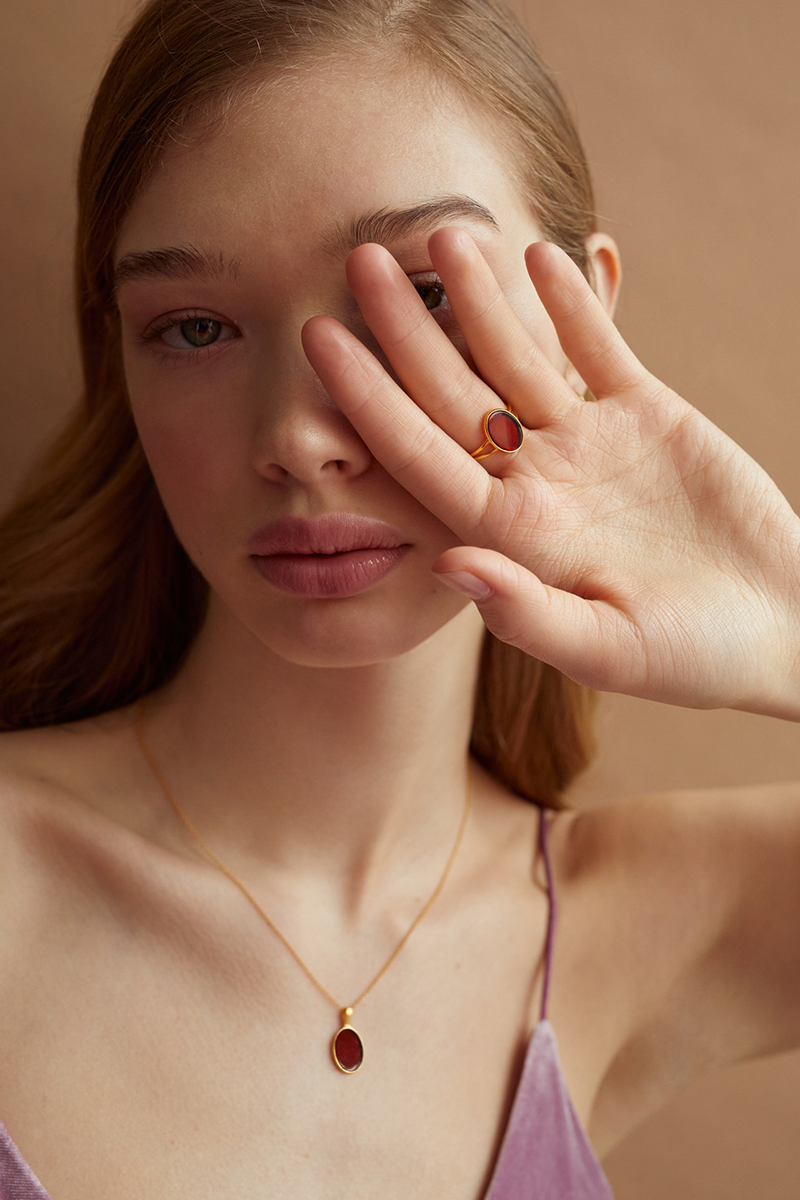 Ballerina's Secret manufacture hosiery with 100 years of tradition and high quality production. Unique patterns are carefully designed and hand sketched to create a high end product. Based on innovative Lycraâ fibre, the tights and stockings are for women of all age and size.

No­_Sugar Womenswear works with high quality natural fabrics and colours, inspired by nature. Their womenswear designs have respect for the craft and tradition of tailoring for their collections.


Hits: 5959 | Leave a comment