New York has been declared Burberry Day today
Mayor Michael Bloomberg wants to celebrate the British fashion house in style as the city gears up for the unveiling of a set of new Burberry lights on top of the fashion label's new US headquarters on Madison Avenue.

Creative director of Burberry Christopher Bailey said: "We are all so excited about Madison Avenue. It's such an iconic building which we feel is the perfect new home for Burberry in America and will be another huge chapter in our rich history.

"The aesthetic mirrors our new global headquarters in London and really emphasises to our American consumer the modern expression of the brand - a balance of what we have always stood for, what we represent today and where we are going."

Earlier this week, it was revealed Burberry - whose celebrity fans include Jennifer Aniston and Agyness Deyn - is to show its Spring/Summer 2010 collection in London.

The fashion house has decided to present its Burberry Prorsum in the UK capital rather than in Milan, as is usual, to mark the 25th anniversary of London Fashion Week.

Bailey said at the time: "London is our home - it's the heart of this global luxury brand and the centre of all our creativity.

"We are so excited to be showing during London Fashion Week and particularly to be part of its historic 25th anniversary. We are incredibly proud of our Britishness and this is really a wonderful opportunity to celebrate that in our home city."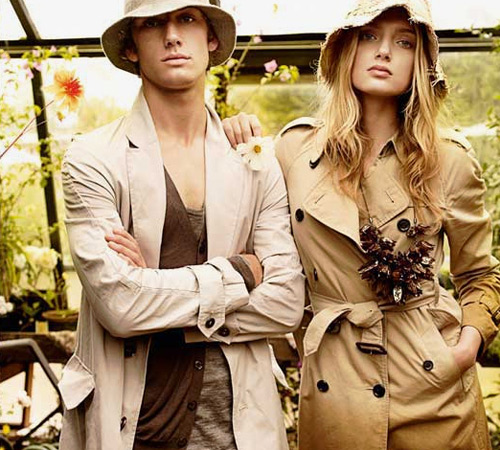 Photo: Burberry - Collection Spring/Summer 2009
Hits: 10302 | Leave a comment