The ambassador of Italy gave very high praise to prof. Lubomir Stoykov
Silviya Madina
Prof. Lubomir Stoykov's new book World Fashion. Part Three: Italy is already a cultural and aesthetical fact. During its official premiere at Vitosha Park Hotel, it was presented by H.E. Stefano Benazzo – ambassador of Republic of Italy to Bulgaria who is also author of the introductory words. Mr. Benazzo notices: The work of Prof. Lubomir Stoykov has the merit to tell the story of the evolution of the Italian fashion through the stories of our biggest designers from the post-war period until the present, showing that fashion is most of all a result of the labour of really unusually people rather than of more or less inspired persons, more or less anti conformists. I am grateful to Prof. Stoykov, because thanks to him, many Bulgarians who love so much our country, will be able to "understand" the Italian fashion, will be able to explain its language and symbols, rather than only fall in love from first sight.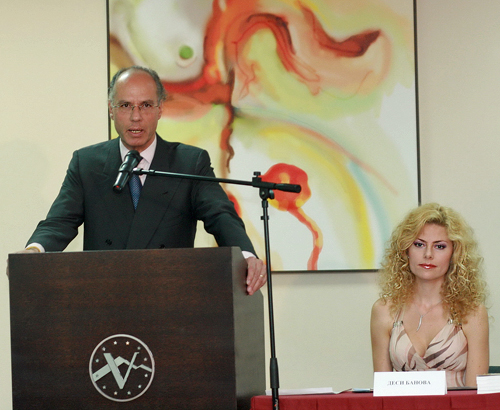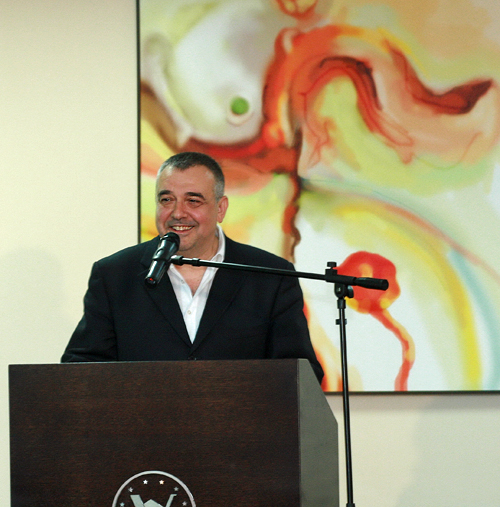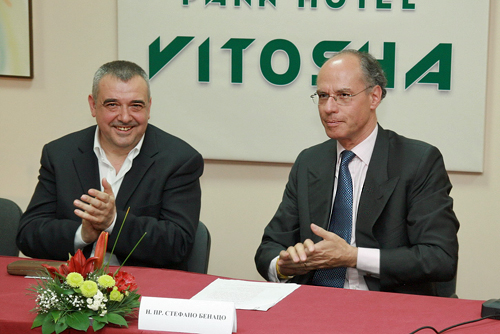 What does the last work of the famous Bulgarian fashion expert contain? Whom does the author introduce to us in his work, written for five years? Which are his scientific interpretations as a professor? Where does his journalistic stories and evaluation of one of the most interesting styles in world culture reach to? In his new book prof. Lubomir Stoykov explains the Italian fashion as wonder and phenomenon. He analyzes and interprets the style and achievements of such emblematic names in Italian design as Armani and Valentino, Dolce and Gabbana and Roberto Cavalli, Miuccia Prada and Anna Molinari. He did not skip to examine the work of eternal stylists such as Elsa Schiaparelli, Franco Moschino, Emilio Pucci, Gianfranco Ferre among others. The book also includes authentic interviews with Santo Versace and Giovanna Ferragamo, Lucianno Benetton and Nino Cerutti.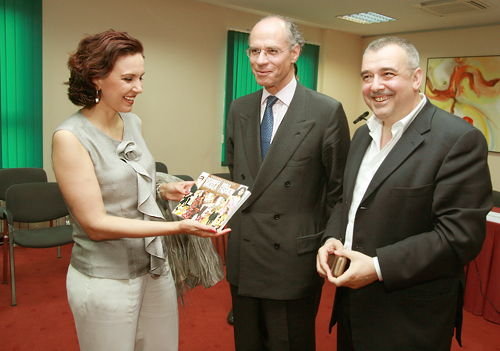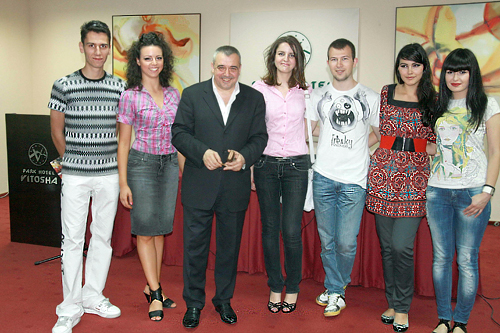 The fashion atmosphere of the premiere was exalted by the designs of Albena Alexandrova – "Roshavata garga", Jana Jekova, Milka Alexandrova – Buchi, Tania Ivanova as well as fashion companies Kwiat and Miró. They all will present Bulgaria in Rome during the cultural initiative "Sofia greets Rome". Students in Fashion from National Academy of Art also took part at the review, showing their works from the My Benetton competition. Among them were Andrei Nikolov, Borislava Kamenova, Vesna Pevkeva, Gloria Ivanova, Ina Chokova, Marta Pesheva, Nikolay Bojinov, Denitza Dimitrova, Lubomira Naidenova, Rositza Borshukova, Jeni Kovacheva, Georgi Stoilov and Natalia Jivkova. Dessi Banova hosted the premiere and Amalia Tincheva was author of the choreography.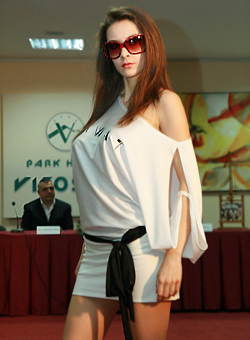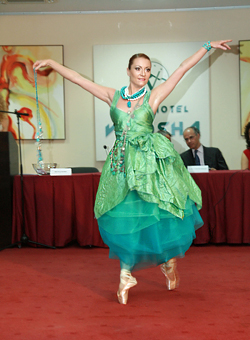 Lots of representatives of the Bulgarian media and admirers of the impressing Italian fashion, called by the author of the book prof. Lubomir Stoykov the Everest in world design had the chance to be close to the beauty and charm of the Italian fashion style. Among them were Antonia Purvanova, Olga Sandova, prof. Konstantin Angov, prof. Maya Bogdanova, M.D. Diana Tsekleeva, Valentina Voikova, Edita and Pavel Tsvetkovi, Evgeni Minchev, Miroslava Tsaneva, Olga Uskova, Adriana Tsaneva, Rumiana Marinova and other celebrities. Tens of representatives of media also attended the event.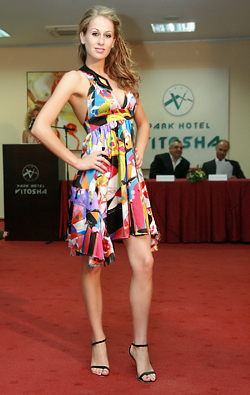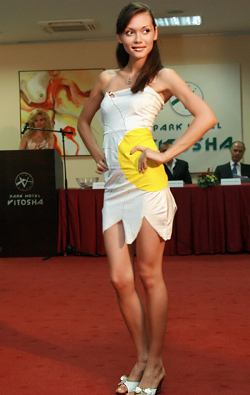 The publishing of the book World Fashion. Part Three: Italy (as well as its glamorous premiere) was possible thanks to the kind support of Nashata Krassiva Bulgaria (Our Beautiful Bulgaria), "Lavazza A Modo Mio Lavazza", "Martini", "Kricia & Bordji", "United Colors of Benetton", "Ermenegildo Zegna", "Max Mara", "Cesare Paciotti", Svetlana and Yordan Lechkovi, Party of Bulgarian Women, El Grado, Nedelya confectionery and Vitosha Park Hotel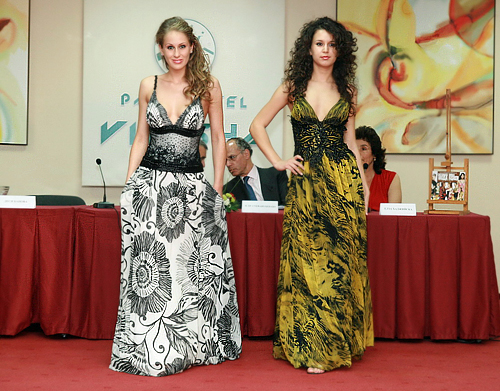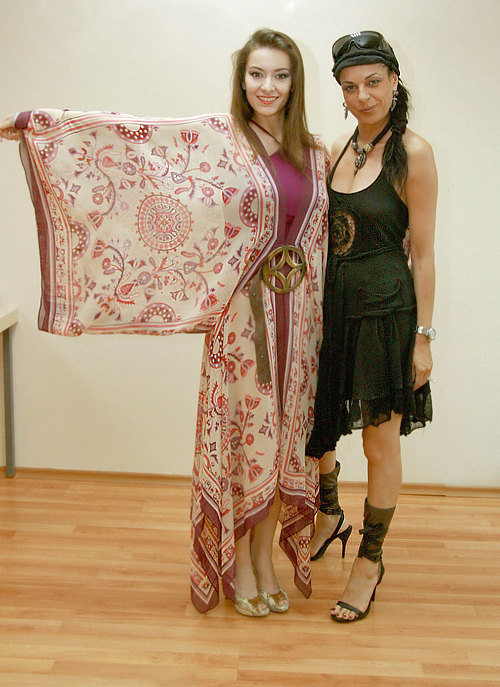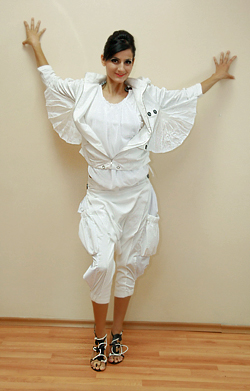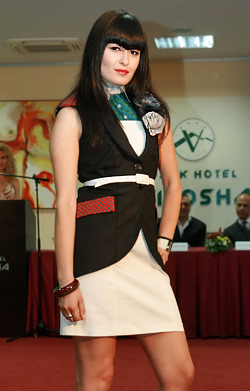 Photos:
1. H. E. Stefano Benazzo presents the new book of prof. Lubomir Stoykov, dedicated to Italian fashion. Next to him is the host Dessi Banova.
2. Prof. Lubomir Stoykov talks about his new book World Fashion. Part Three: Italy.
3. Prof. Lubomir Stoykov and H.E. Stefano Benazzo applauds the collections of the Bulgarian designers and fashion houses.
4. The Member of European Parliament Antonia Purvanova, H. E. Stefano Benazzo and prof. Lubomir Stoykov.
5. Prof. Lubomir Stoykov together with some of his students in Fashion from the National Acaemy of Art.
6. Design by the optic brand Kwiat.
7. Design by Milka Alexandrova – Buchi.
8. Design by Miró fashion company.
9. Design by the young designer Tania Ivanova.
10. Designs by Jana Jekova.
11. Albena Alexandrova and a model, showing one of her designs.
12. Design by Natalia Jivkova, winner at the My Benetton competition.
13. Jeni Kovacheva with her design, ranked third at the My Benetton competition.

Photographer: © Bojidar Markov / © Consulting house Ot Igla Do Konetz


Hits: 31464 | Leave a comment