Seventeen-years-old Shenduvan Hasanova Is The New Miss Grand de Luxe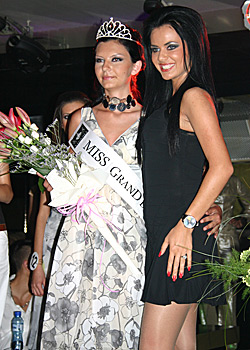 The capital based club Grand de Luxe held its established monthly beauty pageant Miss Grand de Luxe 2009.

In the end of the year the winners will pose for a special art calendar that will be sold on a special charity ball and the proceedings donated to children in need without parents.

In this edition of the competition 12 beauties models charmed the audience and some even caused a real euphoria in the audience with their walk and curves.

The second runner-up was twenty-three-years-old Gabriela Kirova and the first runner-up was seventeen-years-old Veronika Stefanova and the jury crowned seventeen-years-old Shenduvan Hasanova as Miss Grand de Luxe.

The special award of Grand de Luxe was presented by Desi Kirova to 19-years-old Ralitsa Joveva.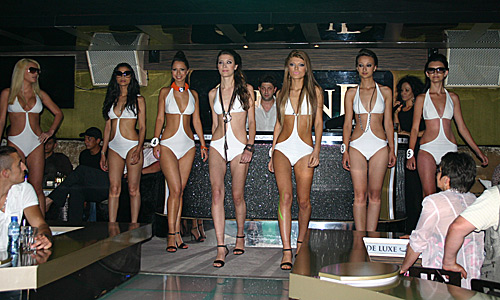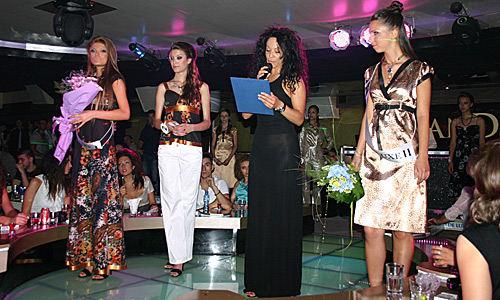 The show was hosted by Magi Jeliazkova and amongst the jury were Eleonora Mancheva – Mrs Universe 2007, Megy Savova – owner of the brand "Mrs Universe", Rumyneca, Krum, Diana Petrova – representative of fashion agency FH1, Diana Iakobovska - representative of Durberg Kern for Bulgaria, Desi Kirova - Grand de Luxe's manager and the jury's chairwoman and Dani Gergov - "Gergov"OOD.

Krum and Alfredo Tores contributed with live performances.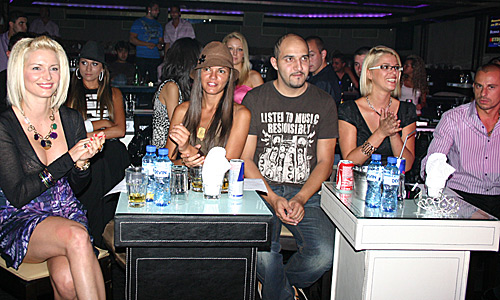 Hits: 28423 | Leave a comment