Cartier opened an exhibition in China
Cartier Treasures: King of Jewellers, Jewellers to Kings. Exhibition on display at the Palace Museum in Beijing, China September 5 - November 22, 2009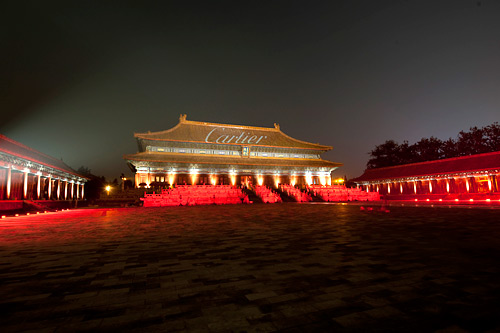 In the Palace Museum in Beijing, China was opened the exhibition "Cartier Treasures: King of Jewellers, Jewellers to Kings".
Featuring precious antiques on an unprecedented scale, the exhibition assembles the essences of the East and West, demonstrating the Palace Museum's dedication to world art.

This exceptional display is taking place in the Exhibition Hall of the Meridian Gate. Its recent renovation won the Inaugural Heritage Award Jury Commendation for Innovation by UNESCO for the quality of the resources and techniques implemented, all of which were in harmony with the building's original character.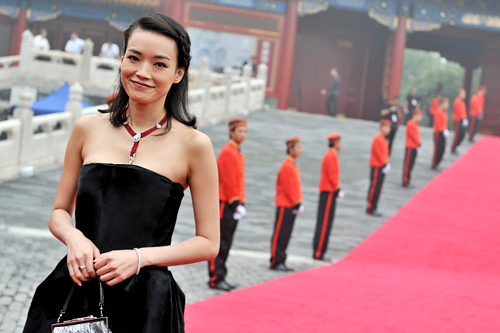 More than 350 items, including archives dating from the founding of Cartier to its creations from the 1970s, will be unveiled. Partly dedicated to royal jewels, the exhibition is housed in China's former Imperial Palace and is illustrated by historical documents relating to European royal courts, which earned Cartier thanks to King Edward VII of England, its reputation as the "Jeweller of Kings and King of Jewellers".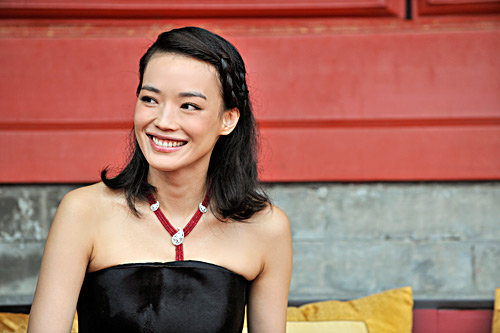 Moreover, part of the items selected highlight the Chinese influence on Cartier creations: lacquer ware inlaid with mother-of-pearl, ancient carved and engraved pieces of jade, and divinities and fantastic animals created by the jeweller's hand. Such creations bear witness to the bonds that have united Cartier with the Far East since the beginning of the 20th century. The distinctive creativity, style and expertise of the jeweller are illustrated by a selection of drawings and archive documents, together with a set of rarely displayed plaster casts from the Cartier archives. The related experts of Palace Museum have celebrated the cultural and artistic aspects of Cartier, as well as its contribution to the heritage of the decorative arts.

Some of the world's greatest museums have already paid tribute to this distinctive dimension, including: the Petit Palais in Paris (1989), the State Hermitage Museum in Saint Petersburg (1992), the Metropolitan Museum of Art in New York (1997), the British Museum in London (1997-1998), the Museo del Palacio de Bellas Artes in Mexico City (1999), the Field Museum in Chicago (1999-2000), the Shanghai Museum (2004), and most recently the Kremlin Museums in Moscow (2007), the Deoksugung Museum of Seoul (2008) and the Tokyo National Museum in Japan (2009), to name just a few.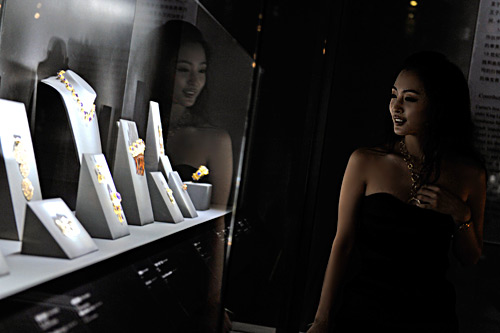 Inaugurated a quarter of a century ago, the Cartier Collection today comprises more than 1,360 historic pieces that mirror the social evolution and which have been repurchased over the years by Cartier from private owners or at public auctions. Inventoried using original archive documents, the items in the Cartier Collection include sumptuous jewellery, precious watches and exceptional timepieces, such as the Maison's famous mystery clocks. Exquisite articles and more specific accessories complete this cultural legacy: ladies' vanity cases, decorated boxes, cigarette cases and writing instruments.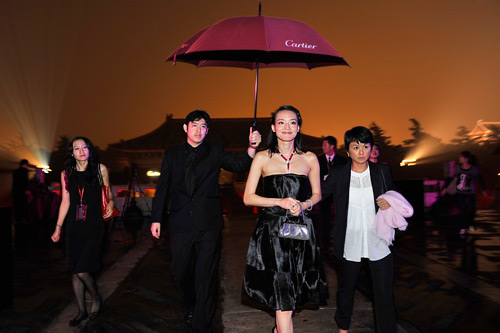 The related experts of Palace Museum have celebrated the cultural and artistic aspects of Cartier, as well as its contribution to the heritage of the decorative arts.

Exhibiting articles from the Cartier Collection at the Palace Museum in China is part of an ongoing cultural exchange between the Parisian jeweller, based in the Rue de la Paix, and the Palace Museum, which exhibited the monumental Golden Pot created by artist Jean-Pierre Raynaud. This superb piece of art was commissioned by the Fondation Cartier pour l'art contemporain and exhibited in the Forbidden City in 1996.

Photos:
1. The Forbidden City architecture with Cartier projection in preparation for the opening of the 'Cartier Treasures' exhibition at the Forbidden City. Taken on Thursday, 3rd Sept 2009, in Beijing, China. Stefen Chow
2. - 3. Shu Qi, Taiwan actress smiling for the camera at the opening of the 'Cartier Treasures' exhibition at the Forbidden City. Taken on Friday, 4th Sept 2009, in Beijing, China. (Stefen Chow/Getty Images)
4. Han Yi Se, Korean actress, at the opening of the 'Cartier Treasures' exhibition at the Forbidden City. Taken on Friday, 4th Sept 2009, in Beijing, China. (Stefen Chow/Getty Images)
5. Shu Qi, Taiwan actress, arriving at a dinner reception at the opening of the 'Cartier Treasures' exhibition at the Forbidden City. Taken on Friday, 4th Sept 2009, in Beijing, China. (Stefen Chow/Getty Images)


Hits: 22961 | Leave a comment