Montblanc Launches Signature for Good "Children's Wishes for Children" - A nationwide holiday initiative to benefit UNICEF
Montblanc is inviting children and families around USA to join its efforts to spread words of peace and hope for the holiday season, raising funds for UNICEF in the process. When visiting one of the participating Montblanc boutiques, children will be asked to draw or write a special wish for a child in need on a uniquely designed silver wish ornament.

The wishes will be displayed on garlands in the boutiques for all to read and enjoy. Each ornament can be purchased for a $1 donation to UNICEF, with Montblanc matching the total dollar generated from this activity.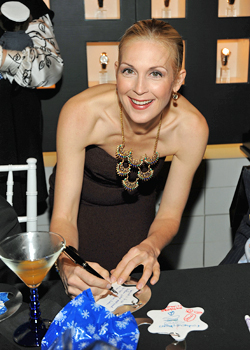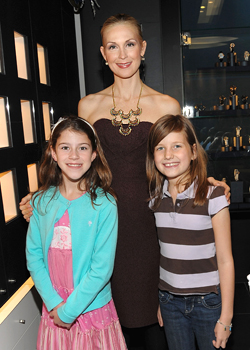 The nationwide initiative which launched on Saturday November 21st, coinciding with the UNICEF Star lighting on Rodeo Drive, in Beverly Hills, will continue until the end of the holiday season. Children from local schools in Boston, Houston, Chicago, Miami, King of Prussia PA, San Francisco, White Plains, Rodeo Drive, SoHo and Short Hills will be invited to Montblanc boutiques in their respective cities to participate in the initiative with the final event being held at the Madison Avenue boutique in New York City on Tuesday, December 15th.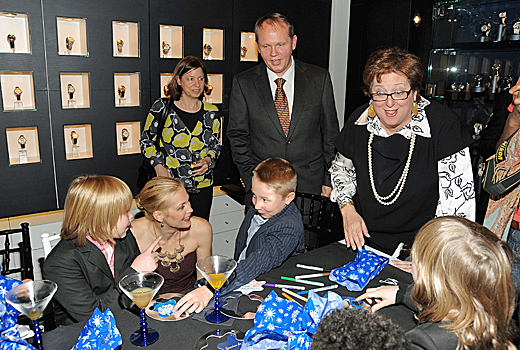 Jan Patrick Schmitz, Montblanc North America President & CEO states, "There are thousands of children around the world who need support and encouragement. We should take this opportunity to encourage children to remember those less fortunate and express their wishes in writing for a brighter future."

This holiday initiative ties into Montblanc's longtime support of the children's aid organization UNICEF to benefit their worldwide education and literacy programs. Because caring is more important than ever before, Montblanc has recently reinforced its support for UNICEF, a partner they have been working closely with since 2004.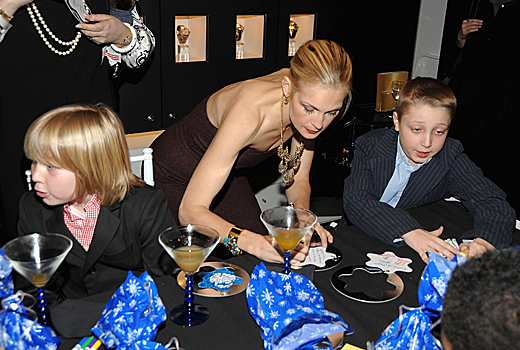 Through its global "Signature for Good" initiative, Montblanc has developed a unique collection of writing instruments, jewelry and accessories to help raise funds to support UNICEF in their work to reduce illiteracy. Through this program, Montblanc will donate 10% of the proceeds of each product sold from the "Signature for Good" collection to UNICEF, with the overall aim of reaching a $1.5 million goal by May 2010 through various global fundraising initiatives.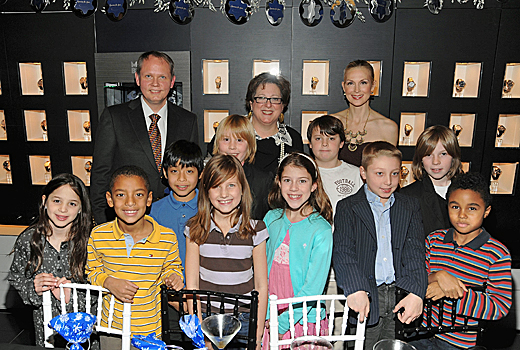 Photos: Image.net

1. Kelly Rutherford attends the Montblanc Signature for Good "Children's Wishes for Children" at the Montblanc Madison Avenue Boutique
2. Kelly Rutherford with children from the United Nations International School attend the Montblanc Signature for Good "Children's Wishes for Children" at the Montblanc Madison Avenue Boutique
3. Kelly Rutherford,Jan-Patrick Schmitz,CEO Montblanc North America and Caryl Stern,President and CEO of U.S. Fund for UNICEF with children from the United Nations International School attend the Montblanc Signature for Good "Children's Wishes for Children" at the Montblanc Madison Avenue Boutique
4. Kelly Rutherford with children from the United Nations International School attend the Montblanc Signature for Good "Children's Wishes for Children" at the Montblanc Madison Avenue Boutique
5. Jan-Patrick Schmitz,CEO Montblanc North America,Caryl Stern,President and CEO of U.S. Fund for UNICEF and Kelly Rutherford with children from the United Nations International School attend the Montblanc Signature for Good "Children's Wishes for Children" at the Montblanc Madison Avenue Boutique
Hits: 12941 | Leave a comment