Marko Mitanovski chose Europe Future Fashion to present his collection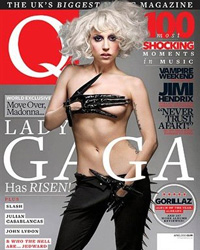 Marko Mitanovski will present his collection at Europe Future Fashion in Split, Croatia. The fashion forum will take place from 4 to 6th June, aiming to become one of the most representative fashion events in the South East Europe.

We present you photos from London Fashion Week, where Marko Mitanovski's Spring/Summer 2010 collection was shown as a part of Vauxhall Fashion Scout's 'One to Watch' show.


"The series is an avant-garde, post-apocalyptic visual feast that has too many eye-popping cues to fully highlight", according to the Trendhunter magazine.

The models were wearing horns, lace-up leggings, Victorian and steampunk-esque waist cinchers and bustles, braided masks, and cage corsets to create a really unique vision.

The fabulous Marko Mitanovski gloves, shown on the catwalk, are a stylish accessory, chosen by Lady Gaga to wear on the cover of Q Magazine.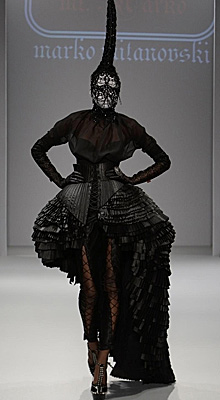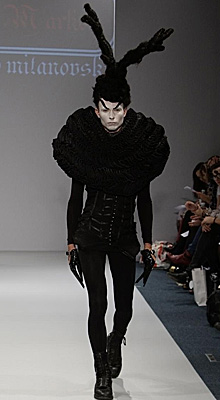 Hits: 21130 | Leave a comment