Style and latest trends dominated the Fashion Fair in Poznań
The Fashion Fair in Poznań consisted of four complementary showrooms where you could find a review of all the fashion market sectors. The newest designs from the collections of almost 400 Polish and foreignprêt-à-porter brands, footwear, underwear, swimming suits and accessories were presented. In quiet showrooms, where the exhibitors presented their offers and business talks were held for three days. Among almost 5 thousand registered visitors you could come across Grażyna Hase, the designer, or Miss Polonia 2009 - Maria Nowakowska. The Fashion Fair in Poznań was organized under the auspices of the Vice President of the Cabinet, the Minister of Economy Waldemar Pawlak.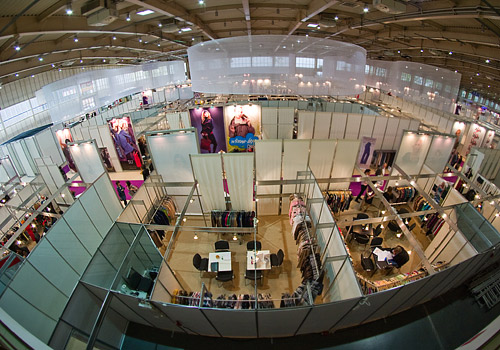 In the NEXT SEASON Showroom of Clothing, Shoes and Accessories the contract award procedures for the season of Spring-Summer 2011 took place. Representatives of brands from Belarus, Great Britain, France, Greece, Spain, the Netherlands, Lithuania, Germany, Poland, Portugal, Sweden, and Italy came to the Fair and brought a wide range of women's, men's, and children's clothing, as well as headdresses, scarves, bags, and jewellery with them.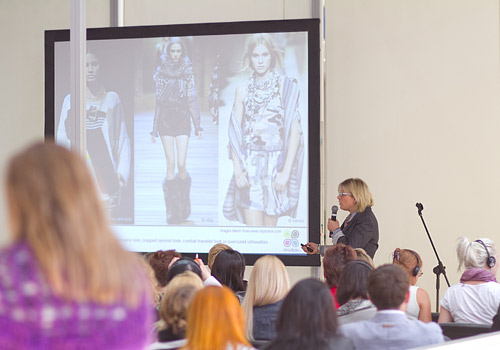 The centre of fair events was the vibrant space around the central runway. Thanks to commercial shows, which took place every day of the fair, tradesmen present at the fair, as well as the invited guests and media representatives were able to admire new collections of clothing, footwear and underwear in all their glory. On the first day of the Fair, during the evening meeting of the fashion sector, in the spectacularly lit Lime Avenue between the pavilions 7 and 7A there was a fashion show with models. The premiere collections of Agnieszka Kawala-Surma, a young designer were demonstrated. Menbur footwear and Boca handbags added cohesion to the collection.
The next edition of the fashion trade in Poznań will be held between 1st and 3rd of March 2011. It will be a bigger event than the autumn fair. There will be five showrooms: clothing, footwear, underwear, textile, and quick fashion showroom, where young designers will present themselves within the scope of the Future project.
Hits: 12432 | Leave a comment