Kate Middleton's wedding dress sketched by world famous designers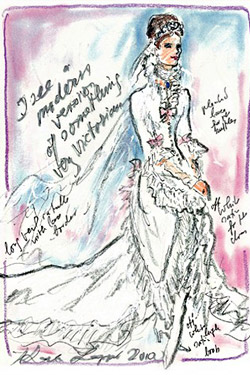 Ever since it was announced Kate Middleton is due to marry Prince William next April the mania is now in full swing. The biggest names in the fashion world, Karl Lagerfeld, Christian Lacroix, Valentino and Gucci, sketched their interpretation of Kate Middleton's wedding dress. For the moment, Miss Middleton is still considering how to dress in the happiest day of her life.

It had been reported Bruce Oldfeld was set to design Kate's wedding dress, but she is said to have ruled him out as he used to create lots of outfits for William's late mother Princess Diana and the 28-year-old beauty doesn't want all the comparisons because she already has her engagement ring.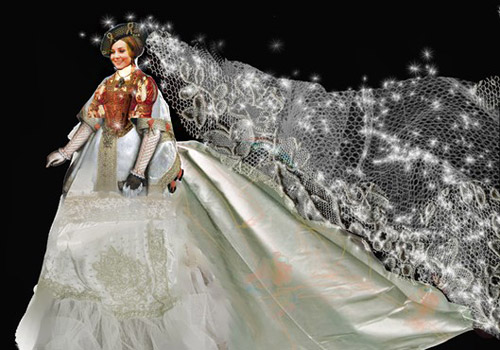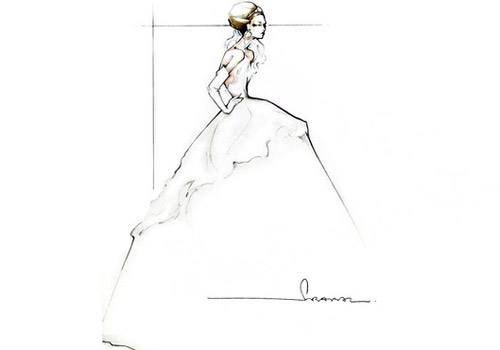 Royal correspondent, Yvonne Yorke told the Huffington Post: "When the name is officially announced, it will come as a surprise to many, and catapult the designer to worldwide fame. For clues on the identity, I suggest looking at those who have made dresses for Catherine, her sister Pippa, and her mother Carole."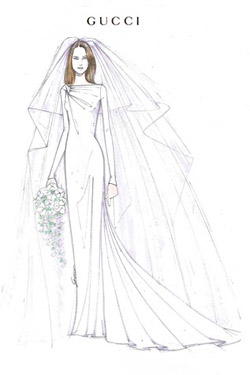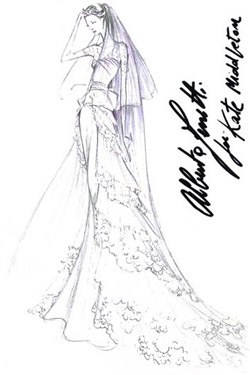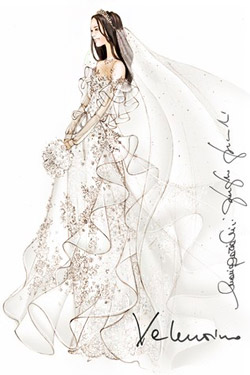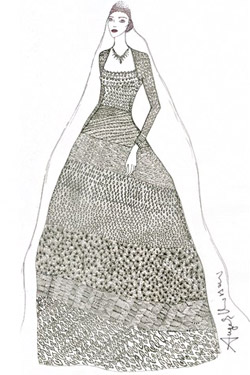 Photos:
1. Kate Middleton by Karl Lagerfeld.
2. Kate Middleton by Christian Lacroix.
3. Kate Middleton by Prabal Gurung.
4. Kate Middleton by Gucci.
5. Kate Middleton by Alberta Ferretti.
6. Kate Middleton by Valentino.
7. Kate Middleton by Missoni.



Hits: 28637 | Leave a comment