Mercedes-Benz greets first VIPs at Bebelplatz
For four days, fashion is once again high on the agenda in the German capital. As title sponsor of the Mercedes-Benz Fashion Week Berlin, Mercedes-Benz is particularly delighted with the successful start. Trade visitors and fashionistas flooded the event marquee at Bebelplatz to see the presentations of the designers.An exciting programme, rich in contrasts, which captivated and enthused guests right from the start.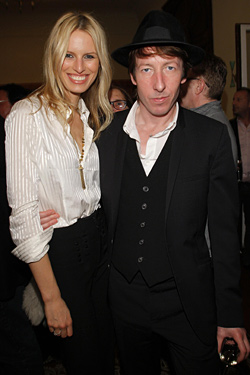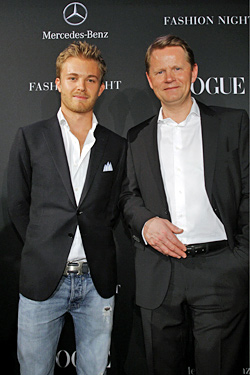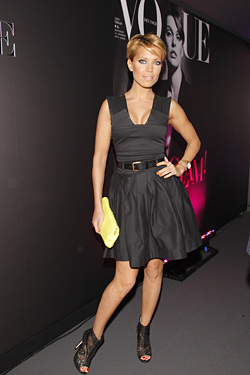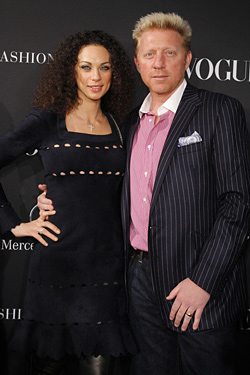 Numerous VIPs have again gathered in the capital to enjoy the attractions ofMercedes Benz Fashion Week Berlin, word of which has spread beyond designers and the international fashion world. Top model Karolina Kurkova, face of the current Berlin Fashion Week campaign, and star photographer Craig McDean have already arrived, as have Formula 1 ace Nico Rosberg and Boris and Lilly Becker. The first event highlight was the Mercedes-Benz and VOGUE Fashion Night last evening.
Photos: image.net

1. Karolina Kurkova and Craig McDean at Vogue Fashion Night - Mercedes-Benz Fashion Week Berlin autumn-winter 2011, Restaurant Borchardt, January 2011
Photo: Brauer Photos for Mercedes-Benz

2. Nico Rosberg and Anders Sundt Jensen at Vogue Fashion Night - Mercedes-Benz Fashion Week Berlin autumn-winter 2011, Restaurant Borchardt, January 2011
Photo: Brauer Photos for Mercedes-Benz

3. Sylvie van der Vaart at Vogue Fashion Night -Mercedes-Benz Fashion Week Berlin autumn-winter 2011, Restaurant Borchardt, January 2011
Photo: Brauer Photos for Mercedes-Benz

4. Boris und Lilly Becker at Vogue Fashion Night - Mercedes-Benz Fashion Week Berlin autumn-winter 2011, Restaurant Borchardt, January 2011
Photo: Brauer Photos for Mercedes-Benz

5. Boris und Lilly Becker, Mercedes-Benz Fashion Week Berlin autumn-winter 2011, Bebelplatz, January 2011
Foto: Brauer Photos for Mercedes-Benz


Hits: 10164 | Leave a comment