Luxury Valentino belt with pearls and crystals
This is why I love buying accessories from Valentino you can buy one accessory and double it up as another too! This time around, the luxury brand has on offer 22-carat gold pearl belt-cum-necklace with Swarovski crystals.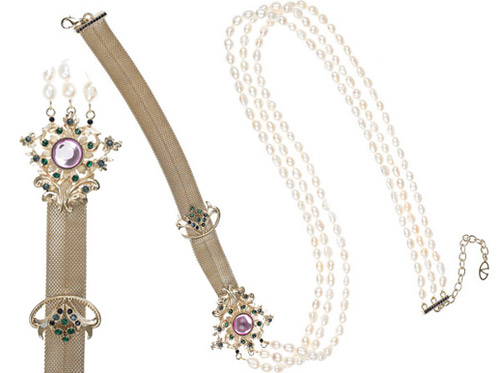 This new wonderful design is suitable to combine with other Valentino's accessories like shoes, bags etc.
This is luxury belt it is crafted in brushed-gold brass and accented with blue and green Swarovski crystal. The belt also spots floral embellishment with three strands of freshwater pearls. Effectively will look either to wear it on the waist or if you just casually wrap around your neck.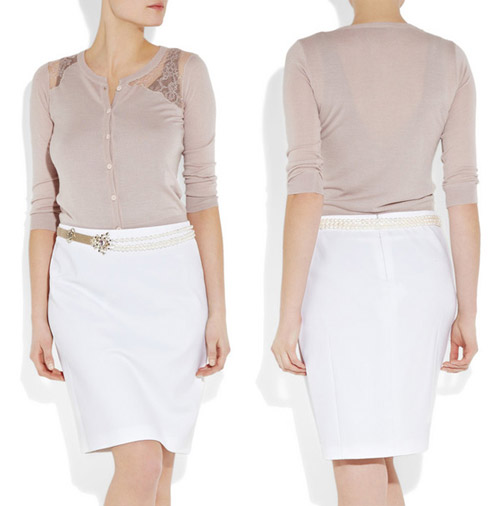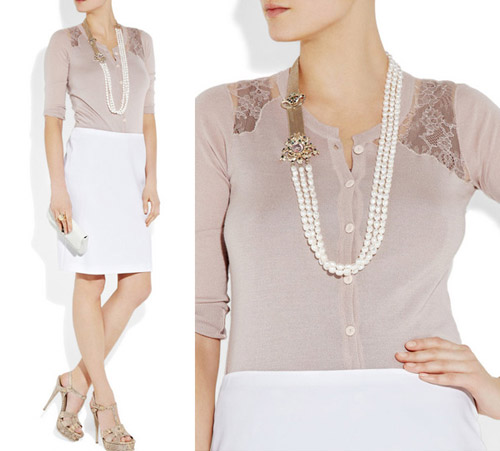 The belt, priced at $1,000, comes with a tinted glass detail for the center ornament and a lobster style clasp. Ideal accessory to complement you skirt or dress and convert it to elegant, luxury clothe piece.


Hits: 13685 | Leave a comment