Europe Future Fashion 2011 presented designers from Croatia and other world fashion brands as French, Swedish, from Kosovo, Romania
On Friday, 8 July, was opened the 2011 edition of Europe Future Fashion. The nice atmosphere of hotel Le Meridien Lav gathered fashion experts and people from Split, who wanted to feel the fashion atmosphere. During the first evening famous designers from Croatia, France, Sweden Romania and Kosovo presented their new collections. The show was opened with ballet dances and the collection of Omnia Mei.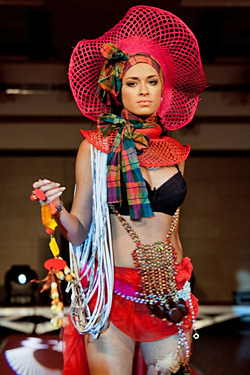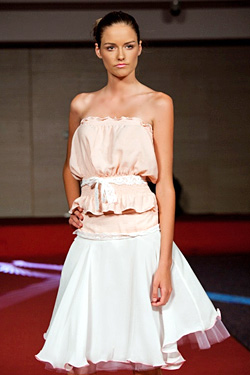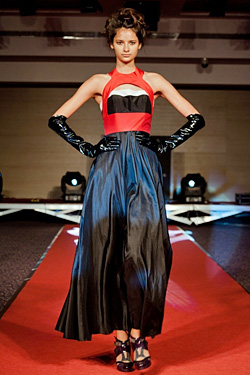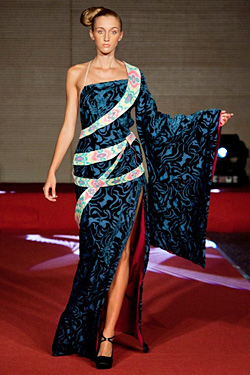 Alen K. from France presented a collection of satin and lace dresses. Omnia Mei from Sweden showed a cruise collection with stamped designs. Tunics, dresses and shorts from breathable materials are the ideal choice for hot summer days. Flutura Dedinja was EFF's absolute favourite with clean lines and a futuristic look that is further enhanced with interesting fashion accessories and asymmetric forms.

Then followed the collection of Ivana Cvrlje and Roccoco from Croatia with evening and wedding dresses and Kafrinne Bijoux from France with colorful fashion accessories. Feminine and elegant dresses showed Blerina Rugova from Kosovo.

During the second evening their collections presented Edor Paris from France, Anemarie O, Mihaela Cirlugea, Maria Hera, Ana Čurić i David Priol.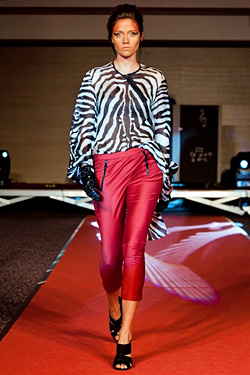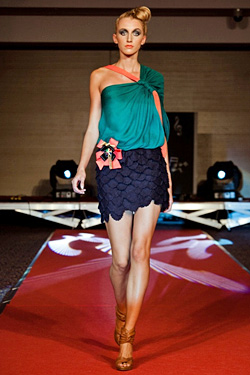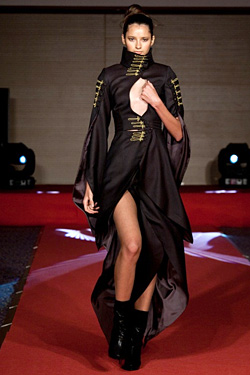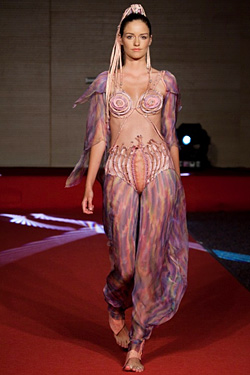 The last evening started with Edor Paris. At the beginning when the model walked the runway in a way as if coming out of Aladdin's lamp and seeing the model having a costume of leaves, it seemed it is a collection of theatrical costume design. However, soon followed all sorts of coats and overcoats with interesting details and also ethnic flair inspired dresses. Then followed Anemarie O with creations in earth tones, perfectly featured on tanned models. Then Mihaela Cirlugea brought the audience in Japan and Ana Čurić presented her tender and feminine collection.

At the end of the Europe Future Fashion show was the collection of David Priol, who was the only designer that offered men's fashion.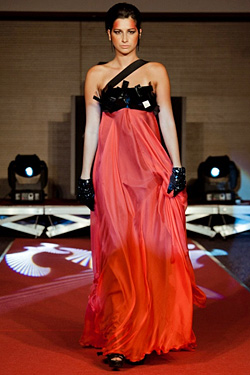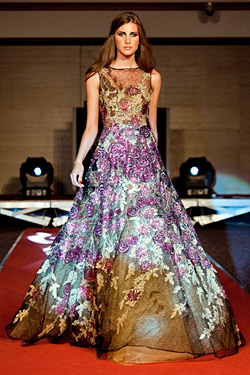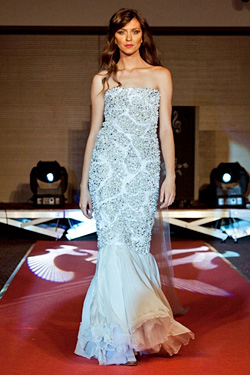 Photos: www.fashion.com.hr


Hits: 21490 | Leave a comment